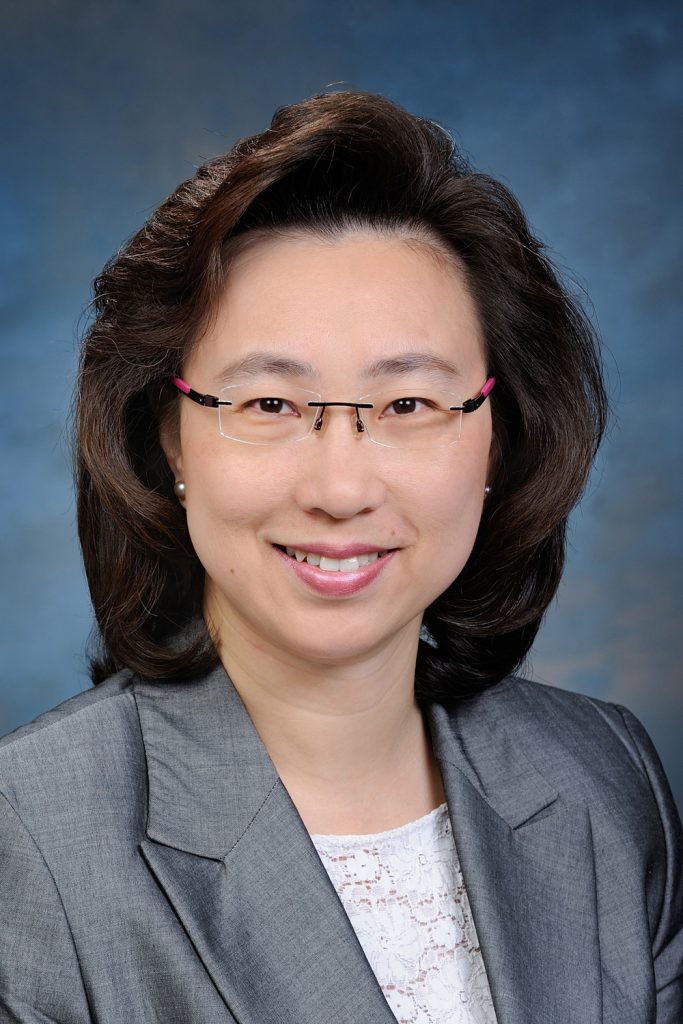 William Thorpe spoke to Ingrid Yeung, Commissioner for Transport, Hong Kong
Despite building 218 kilometres of cycle paths in the New Territories are you promoting cycling as a form of 'transport' rather than 'recreation' in Kowloon and Hong Kong Island as well?
The government's current policy is to foster a 'bicycle-friendly' environment where road safety and conditions permit and to promote cycling as a green mode for short-distance commuting to reduce the use of mechanised transport. The road conditions in new towns and new developments are better suited for commuting by cycling. There is also more space available for designation as bicycle parking. In the urban area, cycling is generally permitted except in roads designated as bicycle prohibition zone because of road safety considerations.
However, we do not actively encourage commuting by cycling in the urban area because the roads and footpaths in the urban area are in general congested, making it difficult and not practical to provide extra spaces for segregated cycle paths, unless they are provided at the expense of reducing traffic lanes which would inevitably have a serious traffic impact. In addition, there are frequent kerbside activities such as loading and unloading of goods, as well as picking up and setting down of passengers, in the already congested roads in the urban area. These make it very difficult for cyclists to cycle close to the kerbside while cyclists passing by the temporarily stopped vehicles along the kerbside will have to weave to the outer lane and back. Encouraging cyclists to share our busy roads with other vehicles without providing segregated cycle paths would pose safety concerns, as cyclists are more vulnerable than motorists.
In what other ways are you trying to encourage people to use public transport?
Throughout the past few decades, Hong Kong has put in much effort in building an efficient public transport system whereby mass carriers transport large number of passengers efficiently. Hong Kong's public transport system serves 12.5 million passenger trips a day, which is 90 percent of the total daily passenger trips. Among all the public transport modes, the largest market share is taken up by railways (43 percent), followed by franchised buses (31 percent).
The large market share of the railway and franchised buses reflects our public transport hierarchy, with railways, being off-road, capable of carrying large numbers of passengers at low marginal cost and with low adverse environmental impact, at the top. Supplementing railways are other public transport modes including franchised buses, public light buses, non-franchised taxis and ferries.
In order to continue to encourage people to use public transport, we have been implementing measures on three major fronts:
To continue to develop the railway network;
To increase the attractiveness of using franchised buses; and
To manage traffic on limited road space to ensure efficiency of road-based public transport services.
The length of Hong Kong's railway has increased from around 120 kilometres to 230 kilometres in the last 20 years. Two new railway lines commenced operations last year, and another two railway lines are under construction. A study to map out a railway development strategy and the possible future expansion of the railway system up to 2031 has already been completed and preparatory work for the development of the proposed railway infrastructure is underway.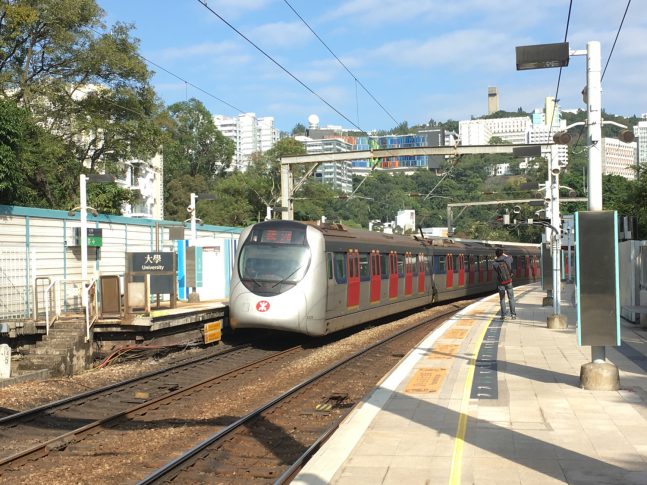 How have you been attracting people to use the bus system more?
We have, since 2013, spared much effort in rationalising bus routes, so as to enhance bus network efficiency, improve service quality, ease traffic congestion, reduce roadside air pollution and ultimately attract private car users to use buses. We have set up large-scale bus-bus interchange stations for passengers from different origins and going to different destinations to interchange bus routes with fare concessions offered by bus companies. By providing a mid-point for bus routes of different origins to terminate and grouping bus routes heading for different destinations together, passengers can have a wider choice of bus routes through making an interchange at the mid-point. Both the government and the bus companies also strive to enhance the passenger facilities both at terminals and stops as well as on board the buses.
In addition, we have all along been managing the traffic on the limited road space available. To enable buses move more smoothly on the road, we have implemented bus priority measures such as bus only lanes and bus gates at strategic locations to enhance the journey time of bus services. To discourage private car ownership, we levy a substantial first registration tax rate, high annual vehicle licence fees and a fuel tax. To discourage private car usage, we implement traffic management measures such as imposing no stopping restriction. For the private cars that are used on the road, we make use of information technology to provide real-time information to drivers so that they can avoid congested areas as much as possible to reduce the impact on public transport with fixed routing.
What other methods are you using to get people out of their cars?
Looking ahead, we will explore other options to manage the use of private cars so as to provide better operational environment for public transport. One of these is the application of electronic road pricing (ERP). For public transport operators, the ERP may result in smoother operation and more efficient use of fleet, which in turn reduces operating costs and improves the service. Patronage of public transport services is likely to increase after the implementation of ERP as some drivers may change to use public transport. Passengers can save idling time in vehicles caused by congestion and thus can better estimate the journey time.
How are smart city initiatives helping you on this?
As smart phones become an indispensable part of daily life, we have worked to enable commuters to receive public transport information through smartphones to plan their trips. The Transport Department's mobile application launched in 2011, Hong Kong eTransport, enables travellers to search for possible public transport routes based on individual preference, such as the least number of transfers, the lowest fare, the shortest estimated journey time and the transport mode(s) to be used. An updated version of the app has also been launched recently with an elderly mode included to make it easier for the elderly to use this public transport enquiry service.
Do you envisage ride-sharing services such as Uber as a form of public transport or do you think it increases the number of cars on the road and hence congestion?
Sharing a ride or car-pooling without any involvement of hire or reward has no illegal element in it. However, using a private car for hire or reward without a proper permit has all along been a criminal offence.
It is important that the provision of any passenger services must be properly regulated in the interest of consumers as well as the entire community. It would be difficult to tackle substandard service if there is no licensing or permit requirement. More importantly, it is not possible to ensure that private cars used for hire or reward are properly insured to provide coverage for customers. Furthermore, if passenger services are not regulated and allowed to freely expand, the planning and sustainability of the existing public transport system would be adversely affected. Should such a scenario arise, it would be the vast majority of commuters who rely on public transport services who would be the hardest-hit.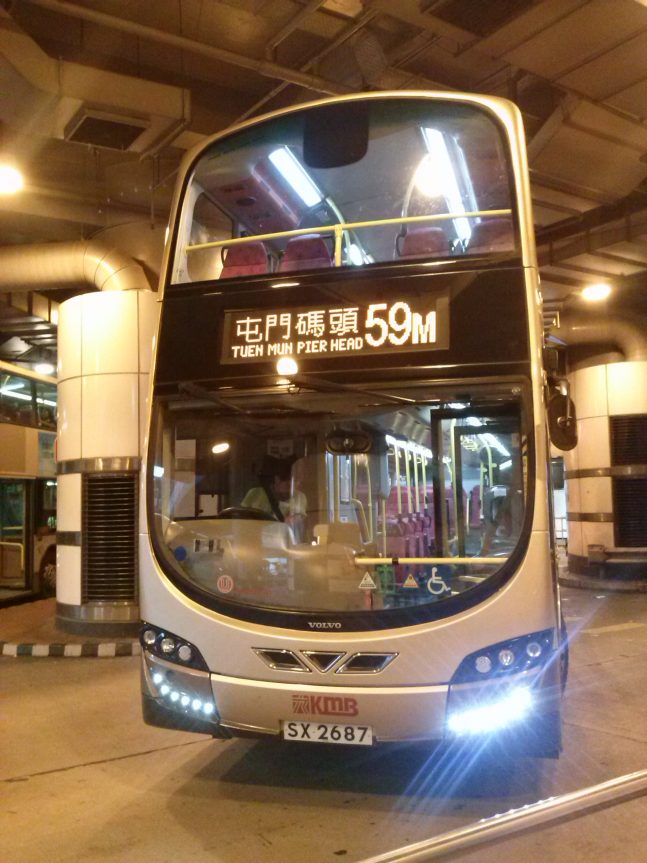 A lot of Hong Kong's pollution is blown in from mainland China yet what transport policies has the city introduced to help reduce pollution?
The Hong Kong Government attaches much importance in improving the air quality in Hong Kong and is tackling different sources of pollution/emissions on different fronts. In order to tackle road-side emissions, a series of measures have been put in place on the public transport front.
For taxis, since 2001, only vehicles using LPG and cleaner fuel like unleaded petrol and electricity are allowed to be registered. For franchised buses, it is a requirement that the operators must adopt the latest commercially available and proven environmentally friendly technology in setting specifications for acquiring new buses. Over the past years, we have been encouraging the franchised bus operators to use cleaner buses. At the end of January 2017, over 60 percent of our existing licensed buses are of Euro IV or above emission standards and the proportion will continue to increase. The Environmental Protection Department plans to require all newly registered franchise buses to comply with Euro VI emission standard starting from January 2018.
With government subsidies, the franchised bus operators procured single-deck electric buses and double-deck hybrid buses for trial operations in Hong Kong which started in November 2014 and December 2015 respectively.