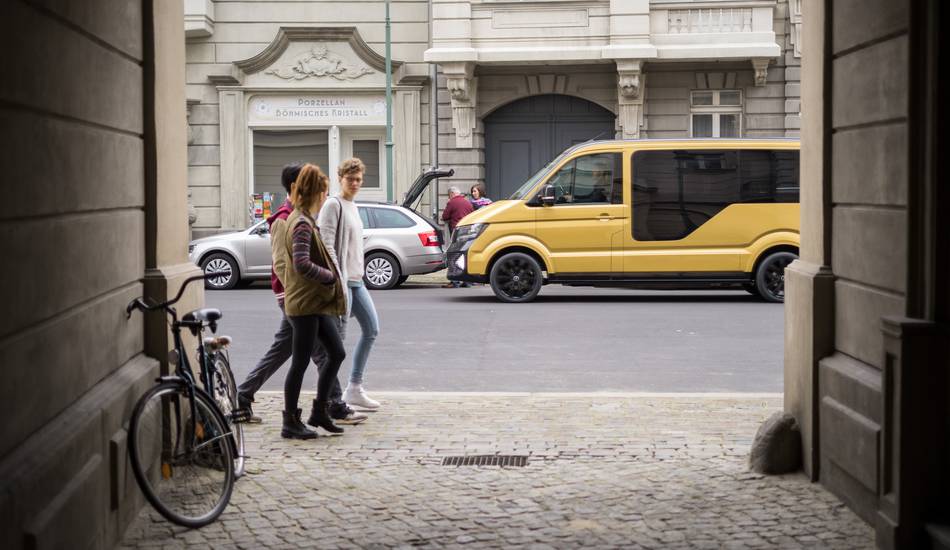 Over the next 12 months the City of Hamburg will trial Europe's largest all-electric ride-sharing service in partnership with MOIA, a subsidiary of the Volkswagen group.
In April a fleet of 100 electric cars hit the streets, covering around 200 square kilometres of the city, including Hamburg Airport.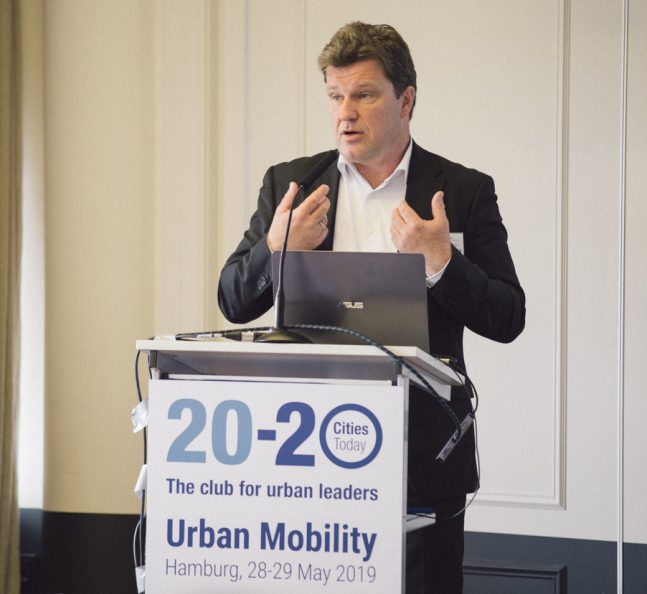 Raimund Brodehl, Deputy-Director General for the City of Hamburg's Department for Transport and Roads told Cities Today: "We are preparing for the future. This is a very important project that will determine whether we offer this new hybrid form of transport, which lies somewhere between a bus and a taxi.
"It will be interesting to see what happens, and we'll be looking closely at the distribution of demand, and whether it's being accepted by the public. There will be evaluations by the company (MOIA) in cooperation with the Ministry as we go along."
Initially, MOIA gave away vouchers for free journeys, with the first  5,000 customers who downloaded the MOIA app by 14 April receiving a free ride.
Ole Harms, MOIA's CEO said: "Hamburg is the first city with over one million inhabitants where we are putting this innovative eco-friendly shared mobility project on the road. We are developing and perfecting our system here, and want to take it from Hamburg to the world."
By late 2019, the MOIA service is due to be integrated into the Hochbahn Switchh app, which bundles together services from the city's various mobility providers. At present, the MOIA fleet is operated from a depot near Hamburg Airport that is equipped with over 100 charging points for vehicle batteries. More depots are due to go into operation over the next 12 months.
Autonomous vehicle trials
In April, Volkswagen Group Research began testing Level 4 self-driving cars in conjunction with the City of Hamburg, with five e-Golfs taking to a three-kilometre section of road in the city.
The cars are designed to handle complex urban traffic patterns without help from drivers, although they are present if required to intervene.
"Our responsibility in this project is to provide the infrastructure for what is needed, like signalling, data etc. The big question of course, is whether all this can then work in practice," added Brodehl.
It is envisaged that the test track (TAVF) will be expanded to nine-kilometres by 2020 and upgraded to incorporate infrastructure-to-vehicle (I2V) and vehicle-to-infrastructure (V2I) technology.
Axel Heinrich, Head of Volkswagen Group Research, said: "The test centre on technical possibilities as well as urban infrastructure requirements. In order to make driving even safer and more comfortable in future, vehicles not only have to become autonomous and more intelligent–cities must also provide a digital ecosystem."
Hamburg is due to host the ITS World Congress in October 2021, which will serve as a key showcasing opportunity for the city's technological innovations.