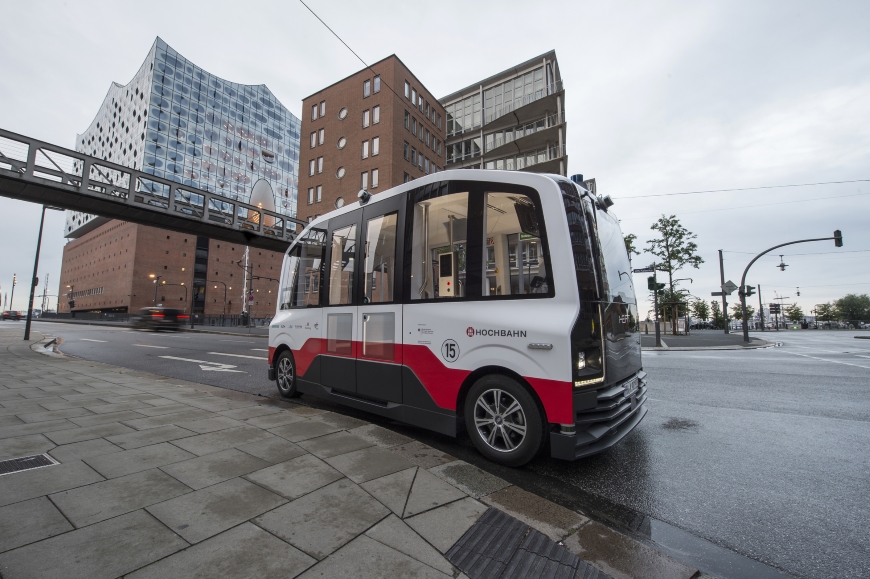 Hamburg and automotive manufacturing firm Continental have signed an agreement to develop technology services that protect vulnerable road users and improve parking efficiency in the city.
The announcement was made on the sidelines of the ITS World Congress in Singapore, which Hamburg is set to host in 2021.
The German city has invested heavily in developing intelligent transport systems, including autonomous vehicle test tracks, on-demand shuttles and smartphone-based ticketing services.
Henning Schubärth, Project Manager at Hamburg's Ministry of Economics, Transport and Innovation, told Cities Today: "Projects that digitise the transport system form a special focus for us now and will continue to do so in the future, we've already begun work on how to better protect road users."
The road safety project will use mobile edge computing to develop a collision warning system at black-spot crossings across the city.
"Pedestrians, cyclists and e-scooter drivers are groups that are particularly at risk," added Schubärth.
Parking efficiency is also high on the city's agenda, with 30-40 percent of inner-city traffic attributed to motorists looking for a spot.
The partnership will develop a sensor-based in-vehicle detection system capable of finding and navigating motorists to the nearest available space, locating e-charging stations and parking spaces for disabled people.
Continental has had close links with Hamburg since its acquisition of a manufacturing plant in the city in 2004, and has increasingly diversified its operations into the intelligent mobility sphere.
With many companies rapidly adapting and shifting their business models to provide 'smart' services, some city leaders have emphasised a need to be patient when adopting new technologies.
Speaking at the ITS opening ceremony, Singapore's transport minister Khaw Boon Wan said: "I look beyond the technology element. What matters is that we have a transport system that is fast, safe, reliable and, very importantly, affordable for all people."
"There is no one-size-fits-all model in this sphere. For instance, what works for Denmark may not work as well for Singapore, [and] what works for Singapore today may not be suitable in 10 years' time."
The city's Land Transportation Authority announced an expansion of its autonomous vehicle (AV) test area to cover more than 1,000 kilometres of public roads in the west of the island.
On-road trials for AV's have been running since 2015, with companies including ST Engineering, ComfortDelGro and American firm nuTonomy currently testing in the city.