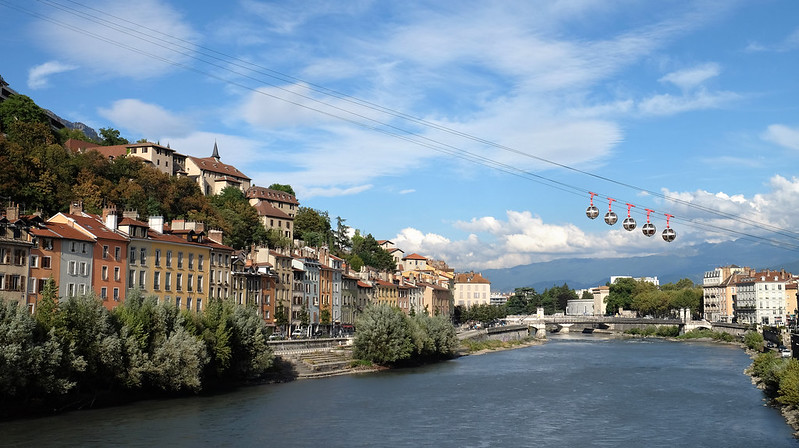 Grenoble has been named European Green Capital 2022 by the European Commission in recognition of its achievements in urban sustainability.
The French city saw off competition from Tallinn, Turin and Dijon to take the top prize of €350,000 (US$410,000) which it will allocate towards future sustainability projects.
In the Green Leaf category, an award for cities with fewer than 100,000 inhabitants, Gabrovo (Bulgaria) and Lappeenranta (Finland) took the top prizes, each receiving €75,000 to fund future initiatives.
Speaking after the official awards ceremony broadcast from Lisbon – the current European Green Capital – Eric Piolle, Mayor of Grenoble, said: "It is an honour for us to follow all former Green Capital Cities – we all need to adapt our way of life and I am sure that being a European Green Capital will help us to go further.
"From white coal in the 19th century to renewable energies in the 21st century, Grenoble has always been one step ahead of the challenges of the time."
Success factors
The winning cities were selected by an expert jury based on their commitment to sustainable development, with Grenoble achieving top rankings in the areas of climate change mitigation, sustainable urban mobility, sustainable land use, noise and energy performance.
Key factors in the city's success included:
A 23 percent reduction in greenhouse gas emissions between 2005 and 2018, along with a 50 percent targeted reduction by 2030
A target of 100 percent of household energy needs to be covered by renewable energies by 2022
320 kilometres of additional cycle paths and facilities created in 2017 and plans to replace all the city's diesel bus fleet with clean energy by 2022
Grenoble was the first French local authority to adopt a Climate Plan in 2005
Announcing the winners, EU Environment Commissioner Virginijus Sinkevičius said: "The winners and finalists of the green city awards have proven to be resilient and shown that, even in the most difficult circumstances like this year's, rapid changes are possible."
Twelve other cities have won the European Green Capital Award to date: Stockholm (2010), Hamburg (2011), Vitoria-Gasteiz (2012), Nantes (2013), Copenhagen (2014), Bristol (2015), Ljubljana (2016), Essen (2017), Nijmegen (2018), Oslo (2019), Lisbon (2020) and Lahti (2021).
Image: Jacques Bismuth (Flickr)