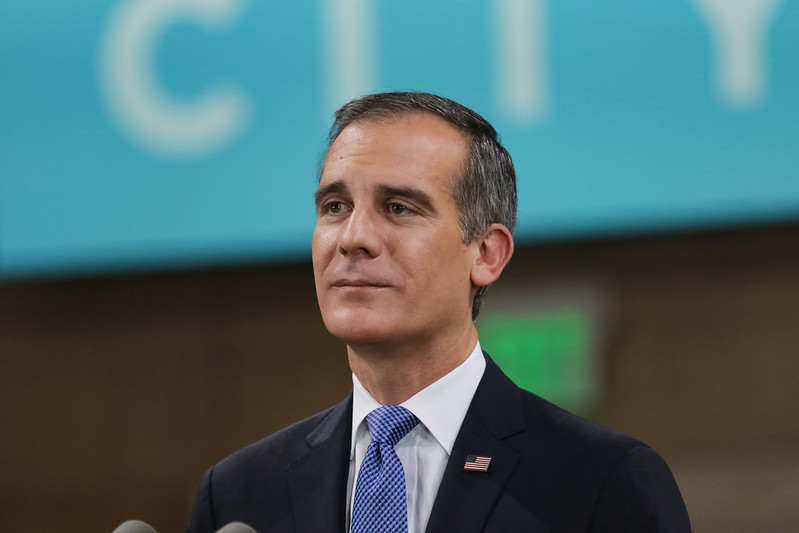 A group of global mayors have outlined their priority actions for "building back better" after COVID-19 in a new report.
The Agenda for a Green and Just Recovery, released by the C40 Global Mayors COVID-19 Recovery Task Force and based on a statement of principles endorsed by 40 city leaders from around the world, highlights key focus areas such as green job creation programmes; increased support for essential workers; investments in green industries, public services and mass transport; building retrofit programmes; and more protected spaces for pedestrians and cyclists. It also outlines the importance of "15-minute cities", which are being adopted in places such as Paris and Milan, and enable residents to meet most of their needs within a short walk or bike ride from their homes
The mayors have urged national governments to support their vision, particularly by ending fossil fuel subsidies. The agenda calls for commitments to "ensure that all economic recovery funds and stimulus packages support a fair and sustainable transition".
A statement from the C40 Cities climate action network said: "In contrast to national governments and multilateral organisations, mayors have been collaborating throughout their response to the COVID-19 crisis. This unparalleled co-operation will form the basis of the just and green recovery in the world's leading cities."
The 'new normal'
The report includes examples of specific initiatives in cities around the world which the mayors say must become the 'new normal' to better prepare for future pandemics, address systemic injustices and keep global heating below the 1.5°C goal of the Paris Agreement.
These include Hong Kong's Green Employment Scheme to create more than 1,000 jobs related to environmental protection, Lisbon's Safe Rent Housing Programme, through which the city will rent short-stay apartments from landlords and make them available as affordable housing for key workers, and an upgrade to Auckland Transport's AT Mobile app which allows commuters to see how many people are on a bus at any given time
Eric Garcetti, Mayor of Los Angeles & C40 Chair, commented: "Mayors see the COVID-19 pandemic and the climate crisis as they are: global challenges that pose massive threats to our lives and livelihoods – and demand urgent action to correct structural inequities, improve public health, and create more inclusive economies. The way we shape our recovery will define our cities for generations to come, and this C40 agenda will leverage the collective power that mayors wield to help protect our planet and lay the foundation for a more just and resilient future."