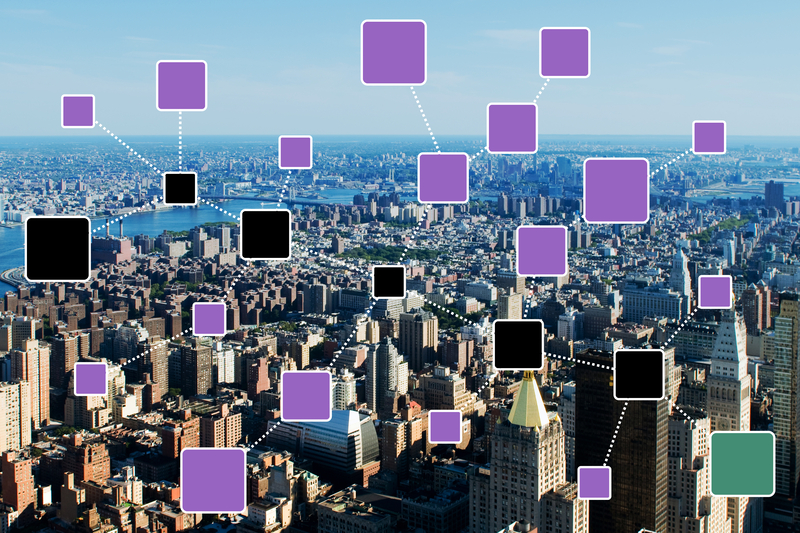 GeoSpock looks to unlock blockchain benefits for cities following $5.4 million investment
07 October 2020
by Sarah Wray
UK data analytics company GeoSpock has raised US$5.4 million in additional funding to accelerate the development and adoption of its database technology.
This investment brings the total that the company has raised since it was founded in 2013 to over US$32 million.
The round was led by blockchain specialist nChain and venture capital tech investor Cambridge Innovation Capital (CIC). GeoSpock also received investment from NTT DOCOMO Ventures, the investment arm of the Japanese telco, with further backing from existing investors, Global Brain, Parkwalk, KDDI Innovation Fund, 31 Ventures and Meltwind.
Speed and scale
The GeoSpock DB analytics database brings together time series data and spatial datasets for large-scale analytics.
GeoSpock CEO, Richard Baker, told Cities Today the tool addresses the challenge for cities of fusing siloed datasets from connected devices, infrastructure and Internet of Things (IoT) sensors "so that ultimately, anybody can write a service or an application for the benefit of the city".
He said cost-efficiency, scalability and speed are key to this as data demand grows, and that traditional databases have proven too slow and cumbersome to provide genuine, real-time insights or be the basis for artificial intelligence and machine learning use cases.
The investment will be used to advance product and technical capabilities and to expand the team of software engineers, data specialists, sales and product management staff.
The company already works with local authorities in Cambridge and Oxfordshire in the UK as well as Singapore and Taiwan, alongside enterprise customers in telecoms and logistics. It recently opened additional offices in Singapore and Japan.
Enter the blockchain
"We're seeking to help cities break down silos, bring context together and ultimately power the city as a platform," Baker said.
As part of this drive, GeoSpock and nChain will explore the development of new solutions which combine their expertise and technologies. These could include public blockchain-based smart city tools to boost data security and enable emerging areas such as data monetisation for both cities and citizens.
David Washburn, CEO of nChain, told Cities Today: "There are so many elements where data could  allow cities to either generate revenue or apply automated charging for things such as congestion charges. Being able to build the rails for that automatic sensing, recording and potentially payment mechanism, both ways, is really the foundation for what got us excited about this."
Washburn gives the example of someone driving in a city and being automatically billed based on IoT data connected to their driver's licence and bank account. This could take into account factors such as the time of day and occupancy level of the vehicle,
"You can imagine how that automates things in a way that not only ensures the fidelity of the payments to the city but also makes it seamless for everyone and doesn't seem like a burden," he explained.
For citizens, he said it's likely that in future people will be able to get paid for their data by viewing advertising on a digital billboard, for example, or allowing access to their geolocation, which may be valuable to third parties.
"We think that we've got the backbone of this data security and payment system that's very important in a smart city initiative," Washburn said.
Smart contracts
Baker added: "The short-term opportunity for nChain and GeoSpock is that I think cities will adopt blockchain technology as a ledger of records –  to effectively have government assets, from streetlights to service maintenance trucks, tokenised and part of a digital asset that's recorded on a blockchain digital ledger."
This paves the way for the application of smart contracts to those assets "so certainly the collaboration between nChain and GeoSpock would be in this area," he said.