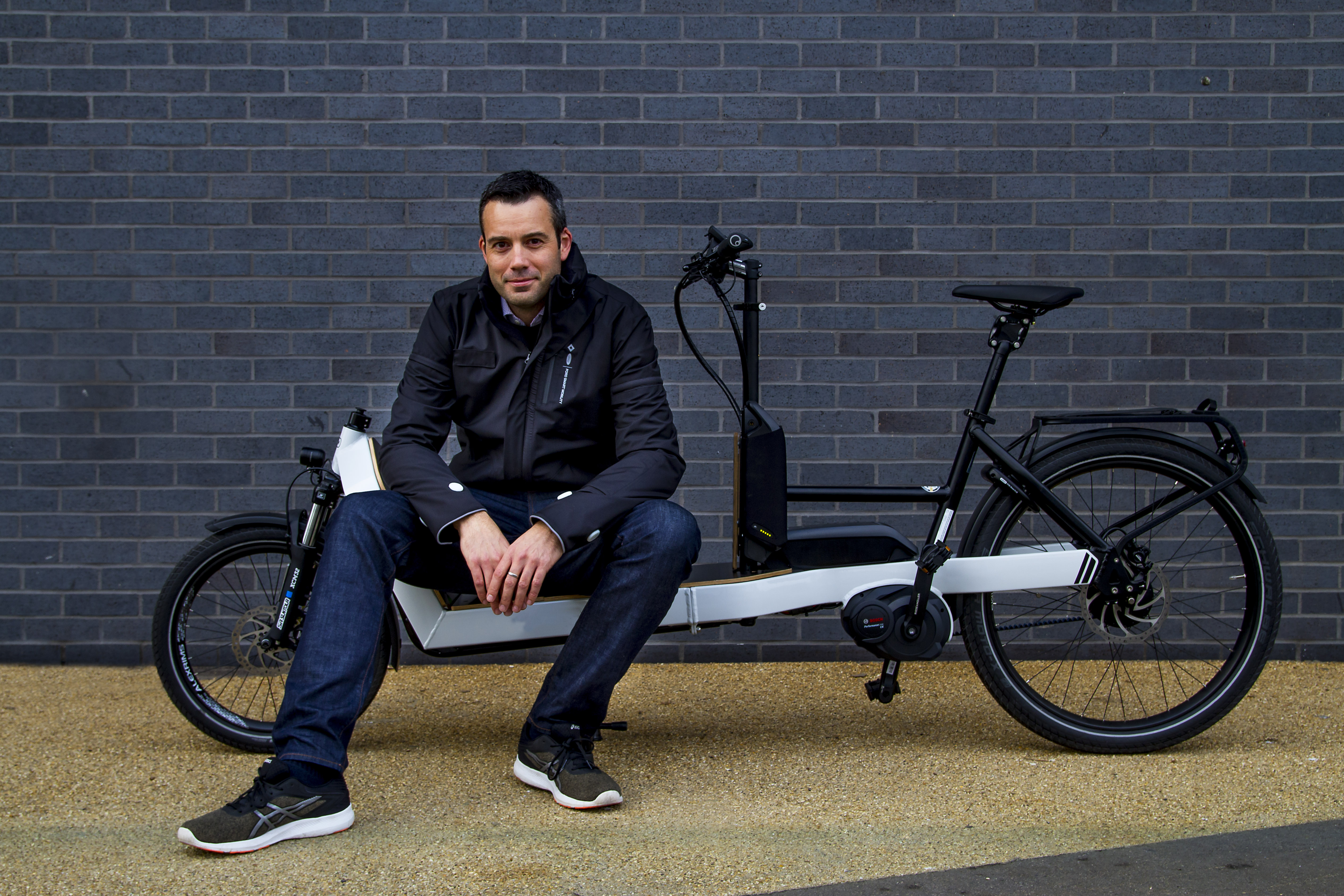 Ford has launched an eight-week trial that will see pedestrian couriers deliver parcels to city centre locations in London.
The company said it has teamed up with electric parcel delivery service, Gnewt, to offer a 'last‑mile' delivery service that will be driven by Ford's cloud‑based routing and logistics software MoDe:Link.
"London is one of Europe's biggest mega-cities and it is also one of the most progressive in its openness to new ideas and new partners—including alternative mobility services and technology trials," said Tom Thompson, project lead for last mile delivery at Ford Mobility Europe, in an interview with Cities Today.
"The Ford Mobility team leading on this project is also based in London and therefore it was a natural choice for the first pilot," he added.
Ford estimates that one van and a team of four couriers on foot or bicycle could potentially deliver the same number of parcels as five vans when working as part of a multimodal network.
Like other companies exploring last-mile delivery options, the trial will target improvements in fleet management, efficiency, congestion, and air quality, though Ford declined to comment on more specific goals or whether using pedestrians will create new jobs.
"As it is a trial it would be premature to talk about the impact of a new service like this on new jobs, but it is clear that a multimodal delivery service like this relies more on active travel like walking and cycling, [which is] supported by Transport for London," said Thompson.
Michael Hurwitz, Director of Transport Innovation at Transport for London said in a statement that "last‑mile deliveries [on foot], alongside the growth of micro‑consolidation centres, are essential to tackle the pollution problem and keeping the roads moving".
Gnewt is the UK's largest fully-electric parcel delivery service, with more than 70 electric vans and has worked with Transport for London to measure the impact of urban delivery services as a model for reducing the number of vans needed to fulfil deliveries and cut emissions.
If successful, the trial could be expanded to include bicycles.