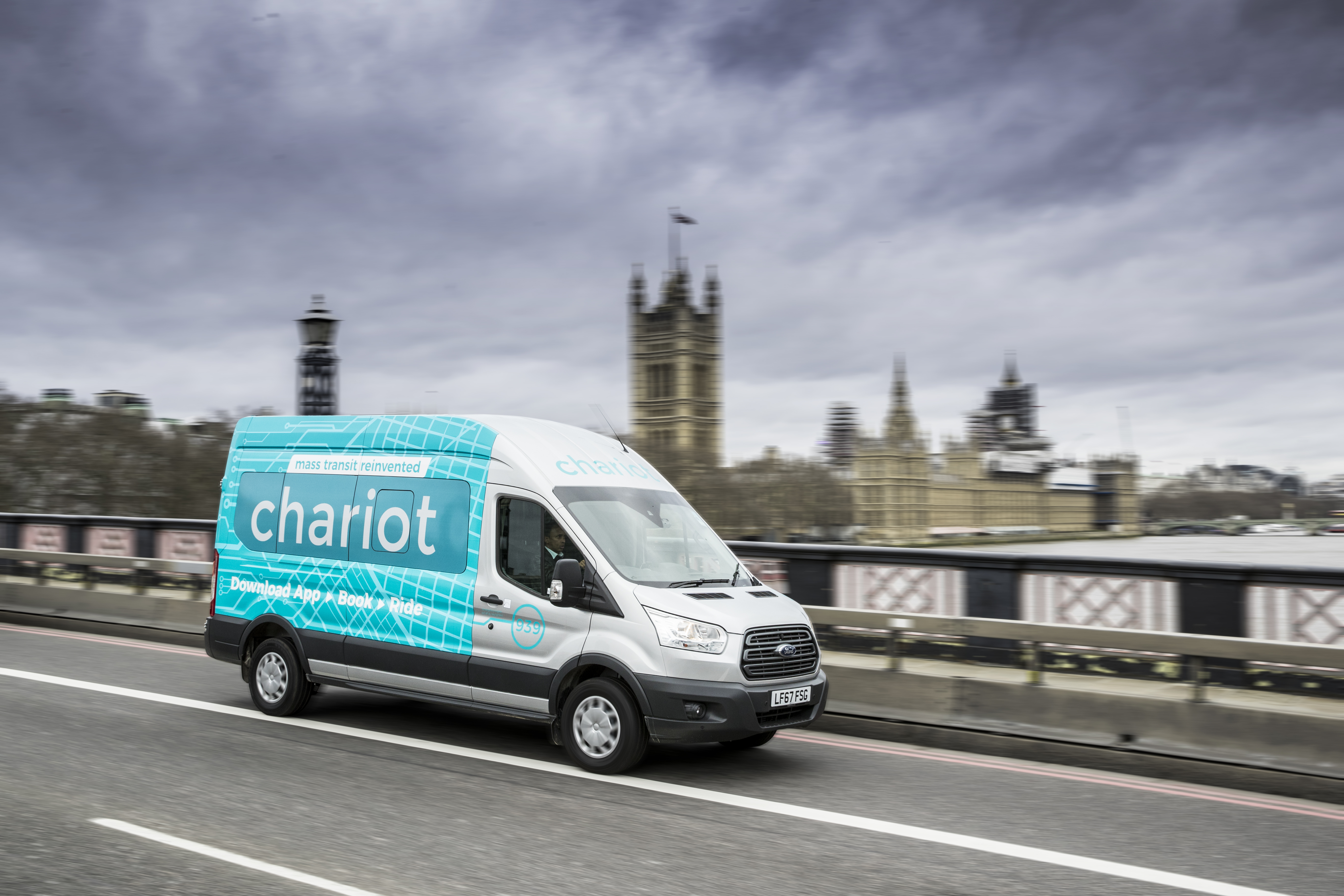 The commuter shuttle service, Chariot, which Ford has operated in 10 cities in the US and UK, will begin to be shut down by the end of this month.
The service was bought by Ford two years ago to help better connect passengers' first- and last-mile journeys with nearby transit hubs.
In a statement outlining reasons for the closure, Dan Grossman, CEO of Chariot, pointed to the changing wants and needs of customers and cities.
"Chariot was built on a commitment to help reduce congestion, ease the commute and improve quality of life in cities, and since our start, we have provided our customers with more than three million rides," he said. "In addition, we helped Ford build their mobility business, and their experience with Chariot continues to inform their mobility efforts and design decisions for the future."
The 14-seater passenger shuttles offered Wi-Fi, air conditioning, and overhead storage for laptop bags and briefcases and were pitched as more comfortable than buses for commuters.
Only last month the company was looking to expand into the San Diego region, and was in discussions with the city of Carlsbad.
The city's chief innovation officer, David Graham, told Cities Today that the idea of Chariot was good but should be a 'canary in the coal mine' for mobility solutions that are only providing "a fancier way of doing what public transport does".
"There was nothing different about it to BRT or light rail," he said. "It was just the flexibility that it provided in getting there."
Graham added that last-mile solutions are crucial but unlike Chariot, dockless bikes and scooters are helping do this with the idea of making it convenient and fun.
"[Chariot's] slogan was 'mass transit reinvented' and I don't think it needs to be reinvented," he said. "Chariot should really be a lesson for us to make transit work better for our mobility goals rather than try to reinvent transit."
The service will cease to operate in the UK on 25 January and in the US on 1 February.