When:
26th March 2019 – 29th March 2019
all-day
2019-03-26T00:00:00+08:00
2019-03-30T00:00:00+08:00
Where:
Nangang Exhibition Center
No. 1
Jingmao 2nd Road, Nangang District, Taipei City
Taiwan 115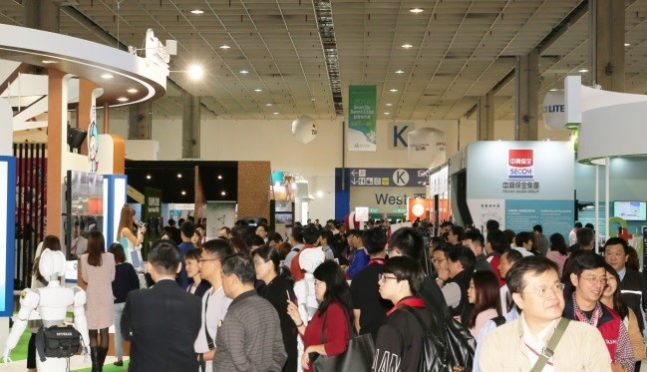 2019 Smart City Summit & Expo (SCSE), Asia's largest annual smart city tradeshow, will be held in Taipei, Taiwan, March 26 to 29. Jointly organised by Taipei City Government, Taiwan Smart City Solutions Alliance, and Taipei Computer Association, SCSE has invited professionals from all around the world to share their experiences in smart city development, and to showcase innovative solutions since 2014.

2019 SmartCity Summit & Expo will include following features:
AIoT Invigorates Smart City
In past 5 years, the theme of SCSE has been "Building Smart Cities on the IoT", which focused on the importance of IoT (Internet of Things) and smart city applications worldwide. In 2019 edition, SCSE foresees the value in A.I. (Artificial Intelligence) applications in smart cities, introducing a diversity of up-to-date technologies and the insights into the future.
Cross-industry Collaboration through Professional Sub-expos
As smart city applications cover various fields, SCSE extends its themes through sub-expos in 2019, which include smart education, smart building, smart healthcare, and smart mobility. With the collaboration with Joint Commission of Taiwan, Taiwan Intelligent Building Association, Institute for Information Industry, Taipei City Government, Industrial Development Bureau from Ministry of Economic Affairs, Industrial Technology Research Institute, and Intelligent Transport Society of Taiwan, SCSE expects to gather the experts from industry, government, and knowledge institutions to illustrate the flourishing development of smart city.
Professional Forums Covering Various Issues
The professional forums will be expanded to a larger scale in 2019. Mayors' Summit, World Telecom Conference, CTalk, and Sustainable City Forum will gather the speakers from various domains to share their experience and insights of smart city development. Read more at https://en.smartcity.org.tw/index.php/en-us/program/conference.
With the rapid development of smart city worldwide, SCSE is definitely the hub for you to find the best partners. Visit our website to discover more! https://en.smartcity.org.tw/index.php/en-us/