When:
14th June 2021 – 15th June 2021
all-day
2021-06-14T00:00:00+01:00
2021-06-16T00:00:00+01:00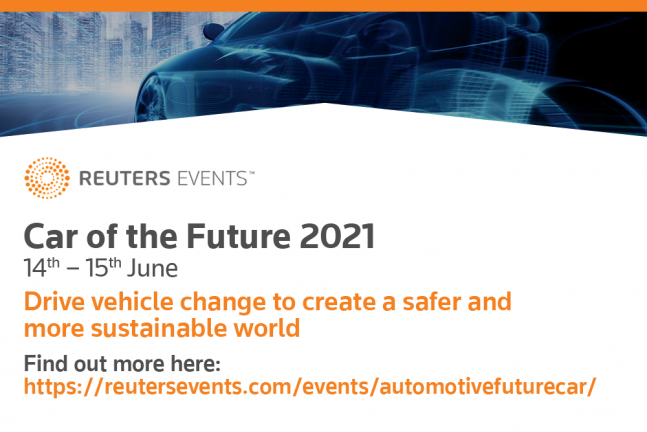 Changing emission standards, environmental and public concerns, increased road accidents and new technology are driving the biggest change automotive has ever seen. Delivering the sustainable, consumer loved, and actively safe vehicle takes time and money, but you only have so long before another competitor wins market share.
OEMs must make technological leaps in both electric vehicles and more-efficient internal combustion engines, whilst advancing autonomous tech to achieve zero road fatalities.
At this year's Reuters Events Car of the Future 2021 we will showcase how OEMs are building the vehicle of the future to create a safer and sustainable world. This meeting is the one place for all your automotive tech news, updates and benchmarks, featuring the most impressive line-up in history!
Find out more here: https://reutersevents.com/events/automotivefuturecar/