MOVE America 2021
When:
28th September 2021 – 29th September 2021
all-day
2021-09-28T00:00:00-05:00
2021-09-30T00:00:00-05:00
Where:
Palmer Events Centre
Palmer Events Centre 900 Barton Springs Rd Austin
TX 78704 USA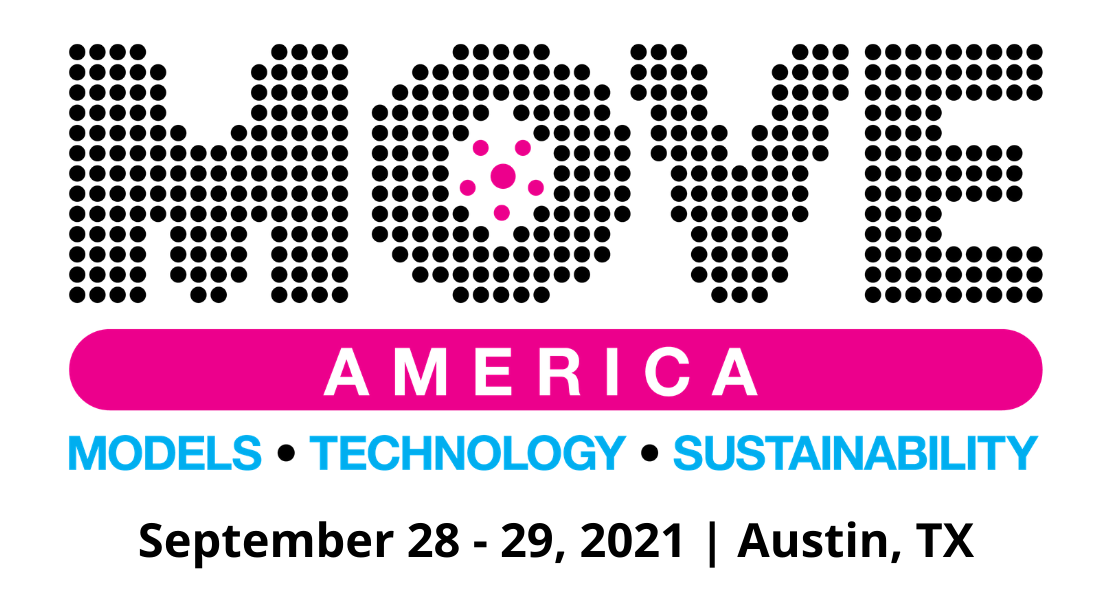 MOVE is a one-of-a-kind event representing the entire ecosystem of urban mobility. The overarching themes will be new business models and new technologies for enhancing sustainability and reducing emissions and congestion in an American context.
Recent high-profile speakers at MOVE America include:
Henrik Fisker, Chairman & CEO, Fisker Inc.
Sterling Anderson, Co-Founder & Chief Product Officer, Aurora 
Keller Rinaudo, CEO, Zipline 
Mei Cai, Technical Fellow & Lab Group Manager, General Motors
Johan De Nysschen, Chief Operating Officer, Volkswagen of America
Sonia Rief, VP, Vehicle Connected Services & Program Management, Nissan North America 
Derek Jenkins, SVP of Design, Lucid Motors
Tracie Winbigler, EVP & Chief Financial Officer, Amtrak
Craig Knight, CEO, Hyzon Motors
Stephanie Wiggins, CEO, LA Metro 
MOVE America 2021 will bring together disruptors, their technology and their attitude with stakeholders across all modes and disciplines; to dialogue, create insight and promote collaboration.
With…
Urban populations predicted to grow at unsustainable rates
Broken and under-invested infrastructure
Increasing congestion in cities and towns
Outdated modes and models
Deteriorating air quality
A backdrop of digitalization
MOVE will provide a platform where Mobility is re-imagined and we guarantee a more expansive and multi-disciplined experience than any other event on the planet.
MOVE will cover the entire mobility ecosystem, and will feature 300+ C-level speakers across 18 streams of content.
You can see more details on our website: https://www.terrapinn.com/exhibition/move-america/index.stm