When:
3rd November 2020 – 4th November 2020
all-day
2020-11-03T00:00:00+01:00
2020-11-05T00:00:00+01:00
Where:
Helsingborg Arena
Mellersta Stenbocksgatan 14
254 37 Helsingborg
Sweden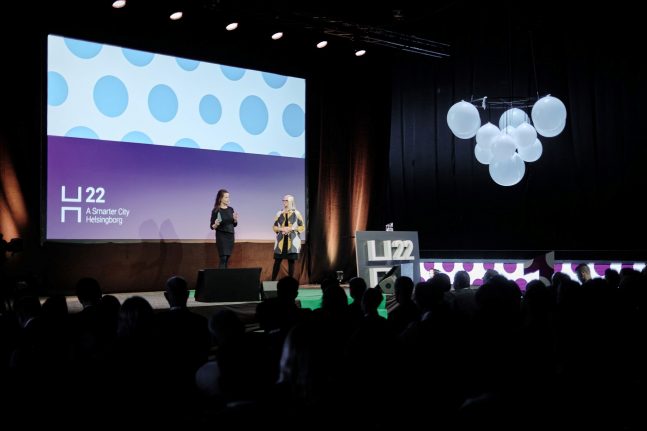 H22 Summit – The making of a smarter city 
In collaboration with hundreds of business leaders, public representatives, innovators, academics and experts from around the globe, we explored the making of a smarter, more innovative and more sustainable city.
This two-day conference unites daring thinkers, digital dreamers, sustainability specialists and future icons from the world of design and engineering. You are invited to make an impact when we are rewriting the rules, remodeling the ideas and rethinking the objects of a city built for the wellness of the people living there.
H22 Summit is a meeting point for the smart city ecosystem, welcoming people of all ages and backgrounds. We have summoned the mindsets and movements that point towards where smart urban innovation is going. Smart because it shows understanding for the inhabitants of the city. Smart because it fills different needs, like supporting you in being efficient at work and helping you relax at home. As this annual event leads up to the international 35 day long city expo H22 in 2022, every event, session and activity will ultimately influence life inside and outside the house walls of Helsingborg.