When:
14th November 2019 – 15th November 2019
all-day
2019-11-14T00:00:00-08:00
2019-11-16T00:00:00-08:00
Where:
DTLA Arts District
Arts District
Los Angeles, CA
USA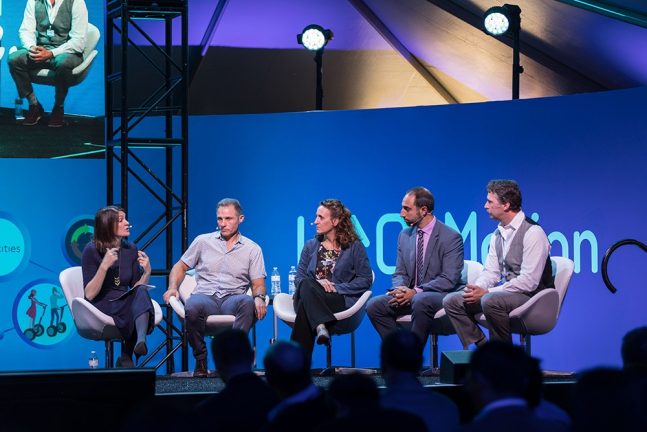 CoMotion LA brings together the brave new world of the urban mobility revolution — a revolution that is set to transform every city in the world, large and small. It is where innovation, policy and business come together to design the future of urban mobility.
Global mayors, leading technologists, public transport operators and venture capitalists, start-ups and established players — the entire landscape of new urban mobility is again present in November for CoMotion LA. Two days of immersive and inspirational talks, demos, test drives and exhibitions — a glimpse into our new urban future.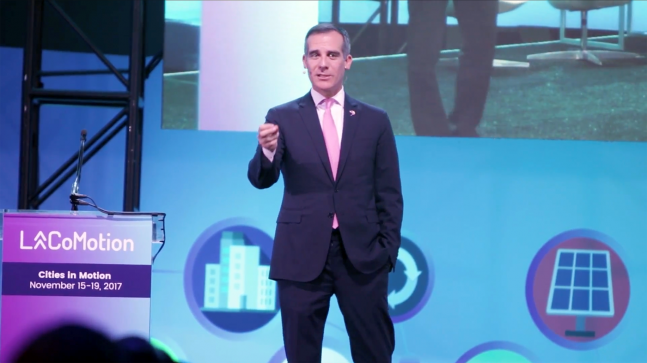 On November 14-15, the global leaders of the new mobility revolution will reconvene in Downtown Los Angeles' Arts District for the third edition of the CoMotion LA Leadership conference. Through curated discussions, expert meetings, press conferences and private receptions, the event will bring together key players across disciplines and industries to emerge with new policy and innovation mandates for a more connected, innovative and sustainable urban future.
2,000+ conference participants will also have exclusive admission to the CoMotion LA Expo innovation showcases, exhibits, cutting edge mobility demonstrations and test-tracks.
Themes for 2019 include inclusive transportation, MaaS, shared mobility, electrification, human centric design, micromobility, and much more. Join mayors from cities like Montreal, Los Angeles, and Paris, and senior executives from companies spanning from Bird, to Transdev, to Rivian and Bosch.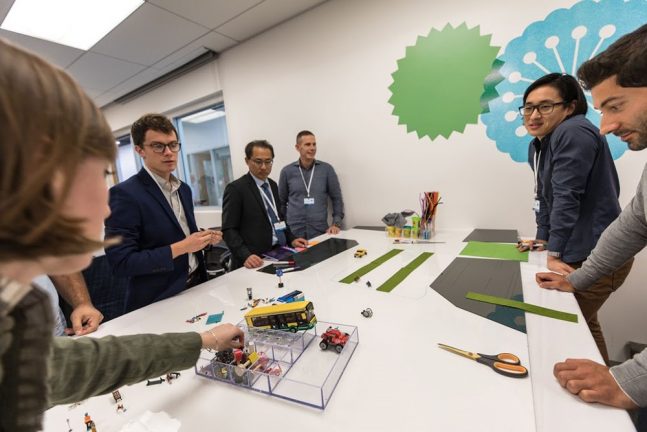 New in 2019 is the dedicated "New Mobility" lanes that will line Alameda Street, connecting ROW DTLA with The LA Cleantech Incubator, 1 km north in the Arts District where in-depth interactive workshops will take place. Test ride the latest in new mobility – smart shuttles and cars, electric scooters, e-bikes, hydrogen vehicles, and many more. You'll be dropped off at the foot of ROW DTLA, where you'll be the first to sample even more breakthrough mobility modes.