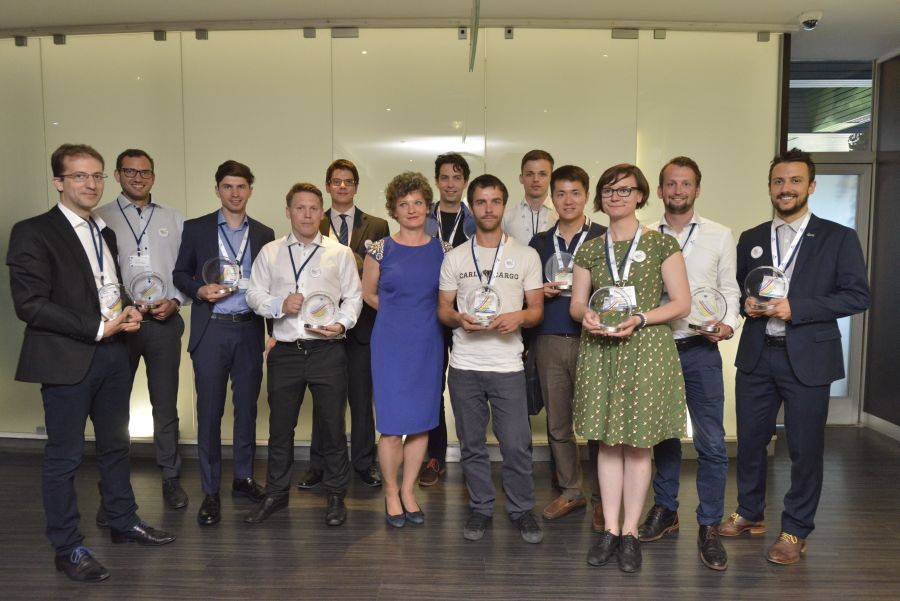 The 12 winners of the 2017 European Transport Innovation Challenge were presented with their awards by Maja Bakran, Deputy-Director General of the European Commission's Directorate-General for Mobility and Transport, at the winners' mentoring workshop held during the ITS European Congress in Strasbourg, France.
The European Transport Innovation Challenge 2017 is organised by the European Commission to reward 12 young transport innovators with ideas for a cleaner and more efficient future in transport.
Over 110 innovative solutions for decarbonising EU transport were submitted for the competition  including futuristic systems for moving people and freight in cities, services for people with reduced mobility and emergency services, a robot platform, and parking, railway and cycling solutions.
"It is great to see that over 110 entrants from across Europe presented new concepts to make European mobility more sustainable and connected, and create business opportunities," Bakran told Cities Today. "Although we could give awards to only 12 winners, this shows that there is a large pool of talent in Europe."
This year's winners, who must be aged between 18 and 35, include students and workers from start-ups and SMEs.
"For us to win the European Transport Innovation Challenge is a huge recognition of our visions and goals," said Christoffer Hamin from Digital reliable railway, one of the winners. "The recognition at the top level of political influence shows that there is a need for disruptive change for a better and a safer railway."
The winners received a free trip to Strasbourg to attend the ITS European Congress and to participate in a dedicated mentoring workshop to meet investors and EU policy makers with personal coaching.
"The mentoring and networking opportunities at the ITS European Congress that winning the Challenge brought were extremely beneficial, as they helped me place my idea within a wider context, giving me solid advice and avenues through which I can now develop it," said Joanna van der Veen, who was recognised for her digital journey-mapping search tool specifically for people with reduced mobility.
The 12 winning projects of the European Transport Innovation Challenge 2017 are: