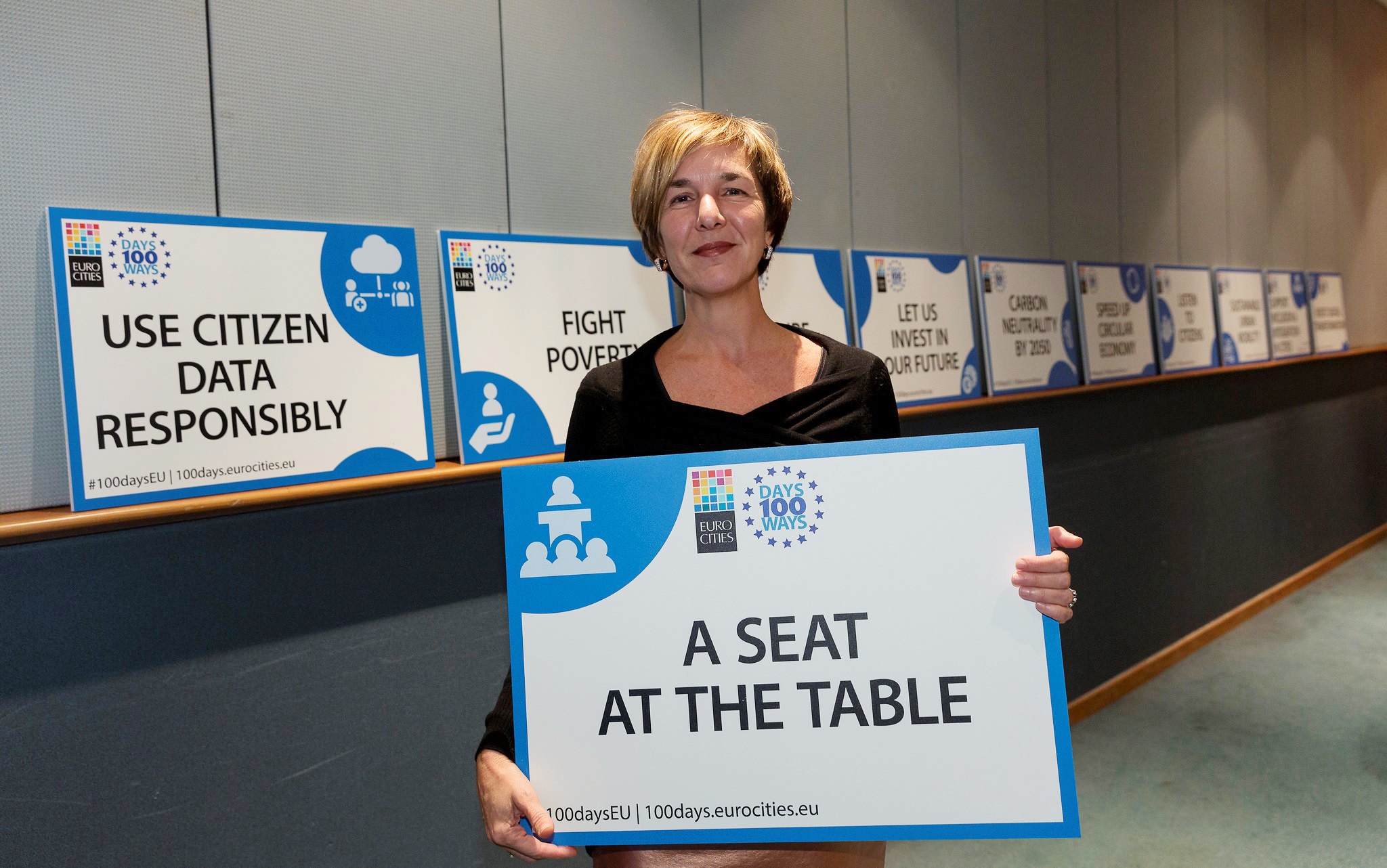 EUROCITIES, a network of 140 cities, has adopted a fresh corporate strategic framework as a new political mandate begins for the European Parliament and Commission.
Anna Lisa Boni, Secretary General, EUROCITIES, outlined the strategy during the network's annual meeting, hosted by Prague. The six goals include: inclusiveness, prosperous local economies, a healthy environment, vibrant and open public spaces, addressing global challenges like climate change, and ensuring cities are fit for the future.
"It will give a strong and clear message to these institutions about why we are working together," she said. "And it will make our commitment to tackle urban and European challenges stand out very clearly."
Boni added that for the first time EUROCITIES will have an explicit vision and goals-oriented framework to steer its work in the same direction to help better identify synergies across its structures.
The city network faces a new institutional landscape in Brussels including a reinvigorated European Parliament where more than half its members now come from outside mainstream political parties.
"It is a parliament that has sent back home three commissioner candidates and it looks like a parliament that could, for instance, dare to reject a council [made up of the prime ministers and presidents of the 28 member countries] proposal for the EU budget," she explained.
Boni added that both the parliament and commission will rely heavily on cities to succeed and that "neither won't be able to achieve much without partnering up with cities".
"This is why we decided to "challenge" [the parliament and commission] with our '100 days – 100 ways campaign', and tell them both what we want, and what we can offer," she said.
Through member cities' measures and contributions, EUROCITIES is hoping to draw the commission's attention to take clear action in its first 100 days on 12 key components.
These include, carbon neutrality by 2050, a focus on sustainable urban mobility, boosting digital transformation, using citizen data responsibly, and "gaining a seat at the table" through a summit of mayors with the commission president and vice president.
"Now, being at a crossroad and contributing to a smooth "cross over" is certainly challenging," added Boni. "But isn't it also exciting? I would say yes because you can create hope. And this is exactly what motivates me in working with and for you."