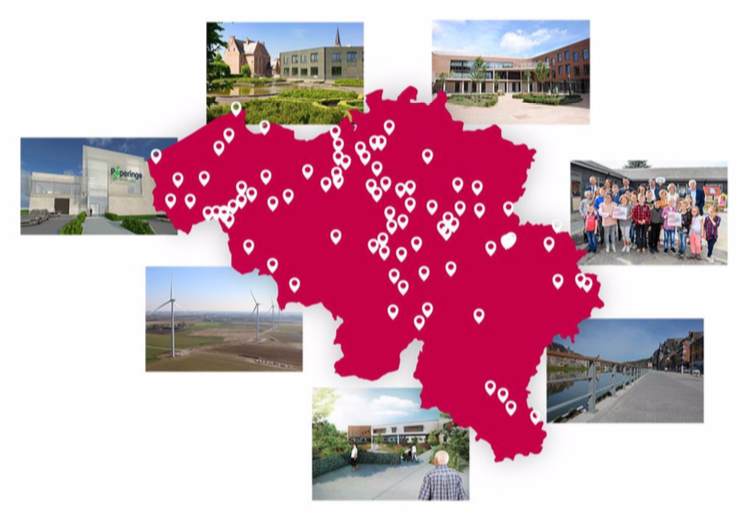 An extended partnership has been signed between the European Investment Bank and Belgian bank, Belfius, to finance €400 million of smart city initiatives throughout Belgium. 
The new programme, Smart Cities, Climate Action & Circular Economy II, will help local authorities, inter-municipal groupings and non-commercial organisations in the social and education sectors in Belgium to implement their smart and sustainable projects by granting finance on favourable terms.
The scope of the programme covers energy, mobility, urban development, water, waste and e-government–particularly open data.
"Our Smart Belgium strategy aims to make Belfius the driving force behind this initiative, providing tangible, local support and applying our financing and expertise to offer a smart and sustainable response to the needs of current and future generations," said Dirk Gyselinck, member of the management board, Belfius.
Since the original partnership between the European Investment Bank and Belfius to promote the development of smart cities in Belgium was announced in 2014, over €1 billion in investment in 121 projects has already been financed.
Already completed or in progress, the projects range from regeneration of city centres and transformation of villages to renovations of schools and cultural and sports centres, construction of rest and care homes, and centralisation of administrative and emergency services in new smart and sustainable buildings.
In addition, they include the creation of cycle and footpaths and the construction of a wind farm alongside a motorway, as well as the replacement of an ageing fleet of vehicles by cleaner models. Most of the projects financed combine energy efficiency and renewable energy measures with sustainable mobility and urban development.
"Together with Belfius, our long-standing partner for the smart cities programme in Belgium, we are confident that by helping local authorities to implement their projects according to their needs, goals and size," said Jean-Christophe Laloux, Director General, European Investment Bank. "The EU bank will have a quick and direct impact on residents' quality of life, the environment and climate."