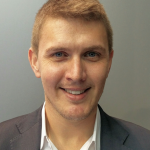 Jonathan Andrews
Jonathan is a graduate of the University of Sydney with a bachelor's degree in Economics and International Relations. Having previously written for publications for the World Bank, UN-HABITAT, UNESCO, the Inter-American Development Bank, the OECD and for the Stockholm International Water Institute,  Jonathan is Editor at Large of Cities Today, PFD's flagship title on urban management and development.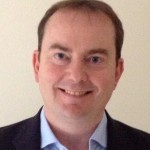 Richard Forster
Richard has been an editor and journalist for 20 years having trained at Euromoney Institutional Investor PLC. He has written for the Financial Times, Euromoney, IFLR and Project Finance magazines and has launched publications for the Inter American-Development Bank, Asian Development Bank and UN-Habitat. He is Editor-in-Chief at PFD Publications, which launched Cities Today in 2010 as the first global magazine for decision makers in urban development. He has edited publications focusing on cities for UN-Habitat, United Cities and Local Governments (Asia-Pacific) and the Federation of Latin American Municipalities. He is a consultant on urban affairs to UN-Habitat and the International Telecommunication Union. In 2015, he oversaw the launch of the 20-20, a new series of high-profile meetings for city leaders, with the first meeting hosted by the Deputy Mayor of London.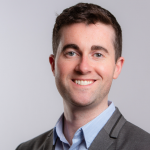 Christoper Carey
Christopher is a graduate of Queens University Belfast and holds an MA in International Relations and a BA in History and Politics. He previously worked at the EU Council and the Irish Embassy in Abu Dhabi before training as a journalist with News Associates London. Christopher is the Mobility Editor.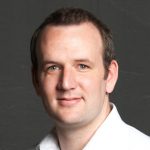 Adam Pitt
Adam is a graduate of the University of Derby and holds a bachelor's degree in international relations and global development. He has previously worked as a consultant for the United Nations and Asian Development Bank in China and has written extensively on issues related to public health, education, and urban development in Europe, Africa, Asia, North America, and the Middle East. His focus is on global efforts to make cities more liveable, particularly healthy, safe, inclusive and resilient communities.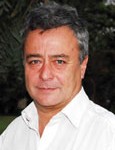 Roman Rollnick
Roman Rollnick began his career at one of the world's leading news agencies Agence France Press where he was appointed the first English-language desk correspondent in southern Africa and for whom he also worked as Asia News Editor in Hong Kong.
In 1983, he joined United Press International (UPI) in London as Chief European and Africa Correspondent. During a seven-year span with UPI he worked as staff correspondent at the Warsaw office and in Moscow, covering the end of the Cold War and the demise of Soviet power in Europe.
His work at both agencies saw him contribute articles to many major newspapers including The Washington Post, The Boston Globe, The New York Times, Le Monde, Le Soir, The Times and The Sunday Telegraph.
From 2002-2012, he served the United Nations as Chief Editor and Speech Writer at UN-Habitat in Nairobi preparing statements and speeches on urban affairs for Secretary-Generals Annan and Ban, and Under-Secretary Generals Tibaijuka and Clos. He also assisted with the production of UN-Habitat's State of the Cities reports and edited UN-Habitat's quarterly magazine, Urban World.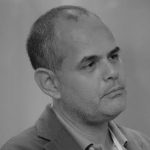 Manuel Manrique
Manuel Manrique studied social communication at the Federal University of Minas Gerais in Belo Horizonte obtaining a master's degree from the School of Communications and Arts at the University of São Paulo. A trained journalist by profession, he began his career in the editorial of offices of the newspapers, the Folha de São Paulo and the Estado de São Paulo. His excellent relationships with Latin American cities are based on 15 years of work as Editorial & Information Officer based in Rio de Janeiro at the Regional Office for Latin America and the Caribbean of UN-Habitat. He is fluent in English, Portuguese and Spanish.