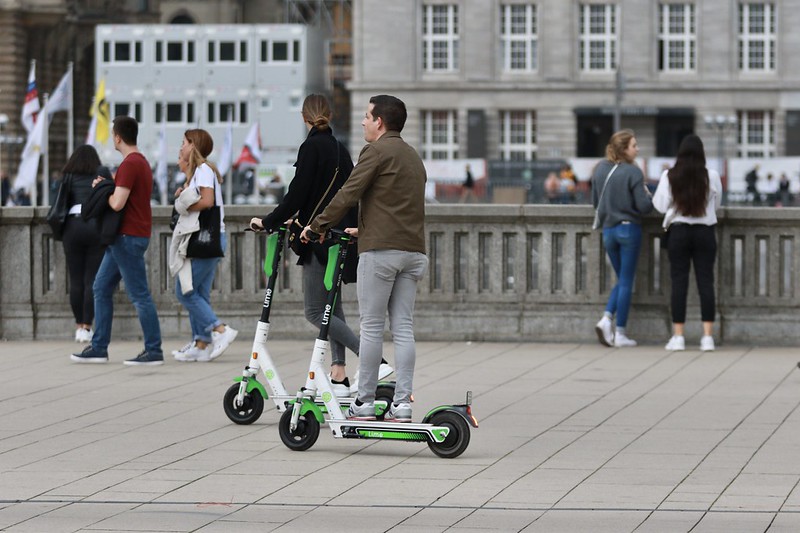 E-scooters are to be tested on UK roads following the announcement of a regulatory review by the Department for Transport (DfT).
The mobility devices, which are currently illegal on public roads, will initially be trialled in four Future Transport Zones—Portsmouth and Southampton; the West of England Combined Authority (WECA); Derby and Nottingham; and the West Midlands.
The trials are part of a £90-million programme for transport innovation, with mobility companies encouraged to engage with a range of local bodies–including councils, hospitals, airports and universities–to test new ways of transporting people and goods.
Other transport modes that are part of the study include a trial of drones in Portsmouth and Southampton, which will be used to carry medical supplies and samples from the Isle of Wight to hospitals on the mainland in order to speed up diagnoses.
The Secretary of Transport, Grant Shapps, said: "We are on the cusp of a transport revolution. Emerging technologies are ripping up the rulebook and changing the way people and goods move forever.
"Our future of transport programme marks the biggest review of transport laws in a generation and will pave the way for exciting new transport technology to be tested, cementing the UK's position as a world-leading innovator."
Legislation must be amended before the e-scooter pilots can begin however, meaning it will be several months–or potentially longer due to the coronavirus (COVID-19) pandemic–before the scooters hit the streets.
The current ban on scooters derives from an 1835 law aimed at preventing horse-drawn carriages causing "nuisance". The government has come under pressure from transport advocates and mobility providers to update this legislation.
The department is holding an open consultation as part of the process, which is set to close 22 May.
While illegal on roads, e-scooter operator Bird has been running trials on private land at London's Olympic Park innovation district since November 2018.
"We believe Bird can help the UK significantly reduce the number of car journeys in towns and cities, cutting congestion and improving air quality," Patrick Studener, Head of Bird EMEA, told Cities Today. "I hope the UK government will keep up momentum, and push towards trials and full legalisation so we can make UK cities more liveable for everyone."
The trials at Olympic Park were halted by Bird on Monday amid COVID-19 movement restrictions, in line with its suspension of services across European cities.