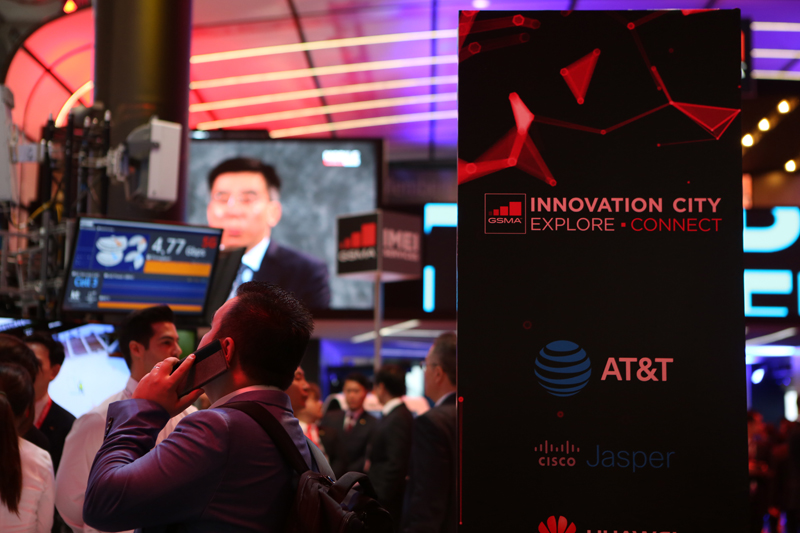 Dublin and AT&T, the US-based wireless and mobile provider, have signed an agreement to help the Irish capital foster IoT best practices.
The announcement, made in Barcelona during GSMA's annual Mobile World Congress, is the first city the company will formally partner with outside of the US.
"I don't think it was just the Guinness!" Jamie Cudden, Smart City Programme Manager, Dublin City Council, told Cities Today. "They wanted to take a look at what's happening outside of US cities and it was clear that Dublin's smart city and IoT strengths–alongside the fact that most of their IoT ecosystem partners already have significant operations in Dublin–made for a straightforward decision."
Dublin already works alongside Google, IBM and Intel but is also recognised for its collaboration with local entrepreneurs, start-ups and universities. Cudden explained that because of this and its size, "not too big and not too small", the city is an attractive location to scale new services to a wider international market.
"More cities are realising the impact IoT solutions can have on making their communities more efficient, sustainable and enjoyable," said Mike Zeto, General Manager, AT&T Smart Cities. "We're excited to lend our passion, expertise and insights to help Dublin create a more connected city that will have lasting benefits for current and future generations."
The first phase of the collaboration will be the refinement of priority use cases, which the city will then pilot, and test on the streets of Dublin. Cudden said he has a particular interest in how cities can better utilise assets and infrastructure to deliver more efficient and responsive city services. Smart street lighting is a priority for Dublin with plans for a large-scale upgrade underway.
"Sharing experience with AT&T on what works and equally what doesn't work will be invaluable for Dublin," added Cudden. "Working with companies that have the scale and reach of AT&T will help us to build greater awareness of what is possible ensuring that Dublin stays at the forefront of smart city developments and creating a better city to live in."