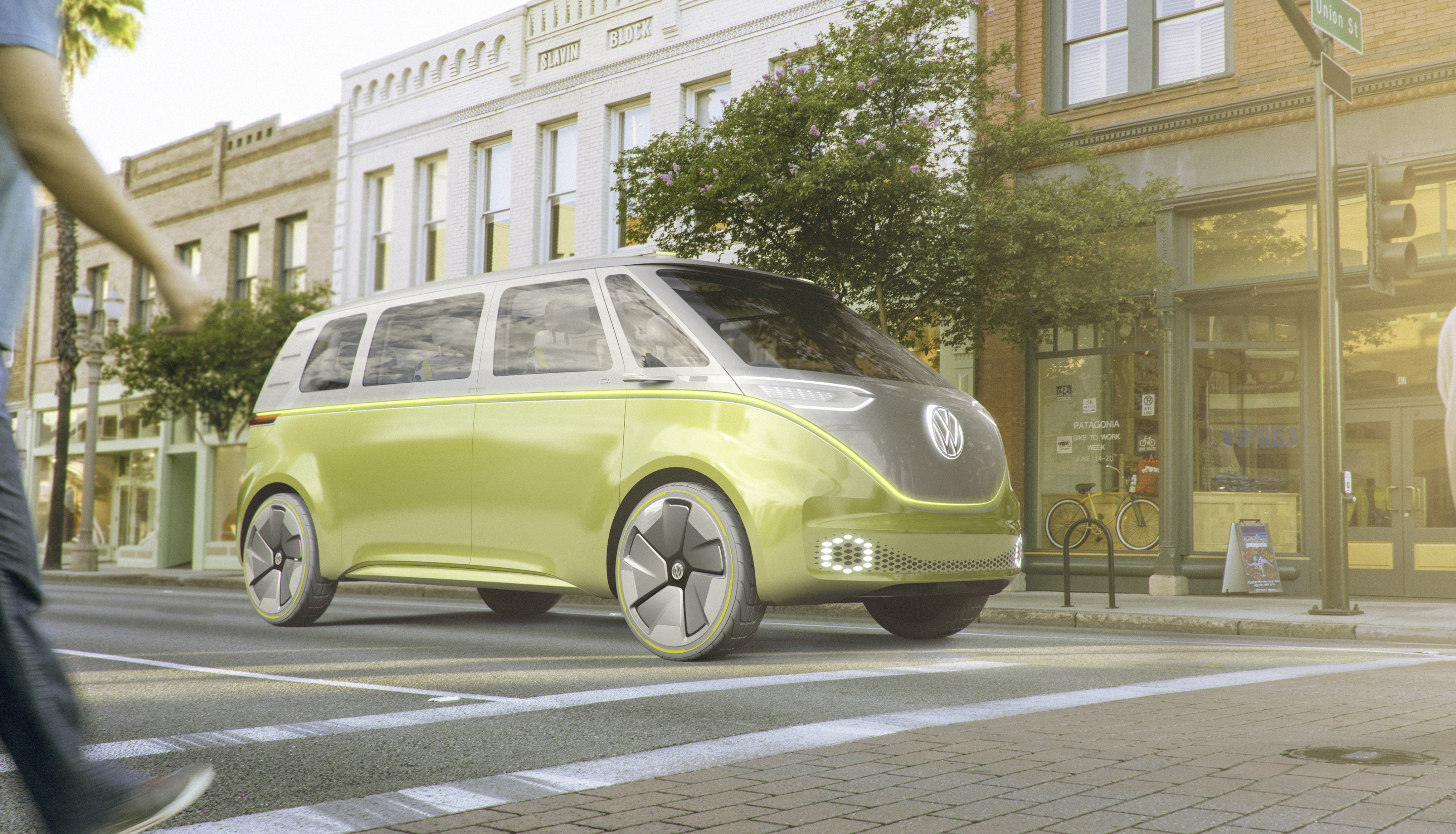 The Qatar Investment Authority and Volkswagen have signed an agreement that will usher in a new fleet of self-driving electric shuttles onto Doha's streets by 2022.
Through the agreement, signed during the Doha Forum held in Qatar, the country is aiming to have the world's first emission-free, electric and autonomous public transport system by the time the country hosts the FIFA World Cup in 2022.
'Project Qatar Mobility' will build the ecosystem necessary for autonomous driving, including the creation of an appropriate legal framework, infrastructure and transfer of knowledge, which officials say can be used as a blueprint to transform urban mobility, both in Qatar and beyond.
"[This agreement] underlines our commitment to investing in next generation mobility," said Dr Herbert Diess, Chairman of Volkswagen. "We will be experiencing real-world learnings and use the project as a stepping-stone for generations to come.
The investment authority and Volkswagen will work to develop the required physical and digital infrastructure to integrate a fleet of self-driving vehicles into Doha's existing public transport network.
Autonomous, electric ID. BUZZ microbuses from Volkswagen Commercial Vehicles will shuttle up to four passengers in Doha's Westbay area on semi-fixed routes, while high-tech Scania buses pick up larger groups. Volkswagen Group's AID and MOIA units will provide the self-driving system knowledge and the app software to run the service.
Henrik Henriksson, President and CEO of Scania, said: "With regards to people transport, a higher degree of sharing is also important and through advances in autonomous transport it will be simpler to introduce more flexibility in shared people transport."
It is the first time that four Volkswagen Group brands will work together on an urban mobility project of this scale as the German car manufacturer seeks to overhaul its image following the 2015 emissions scandal that led to hefty court fines for Volkswagen.
Closed testing of the shuttle vehicles and buses is expected to begin in 2020 and trials will start as early as 2021, due to then go live in 2022.
Doha's latest public transport offering will operate alongside its new three-line driverless metro service that began running in March 2019.
Qatar is updating its transport system in the face of continued criticism that it is one of the worst polluters on a per capita basis. The country disputes this arguing that the use of per capita carbon emissions is "unrealistic and unfair" saying the measurement has not been incorporated into the UNFCCC, the United Nations' treaty on climate change.