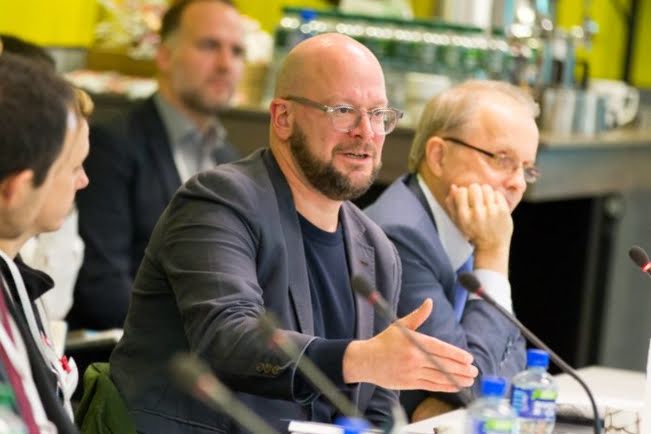 The idea of a new central institute to better coordinate data across London's 32 boroughs and the Greater London Authority has been raised by the city's chief digital officer, Theo Blackwell, during a digital tools conference held in City Hall.
"Thirty-two boroughs mean 32 small data teams when a lot of the boroughs are cash strapped," he said. "There is also high demand for data analysts, and experienced ones at that. The economics of [the whole arrangement] pose a real challenge."
As chief digital officer, Blackwell's role–newly created two years ago–is partly to better coordinate data not only from the boroughs but also police, hospital and fire services, plus Transport for London (TfL) and the authority's own Datastore, launched in 2010.
He observed that only "eight or nine" borough councils have taken a similar path with open data and that it is still unclear to the authority where councils are "on their data journey".
"The boroughs in London have an average population of 250,000, yet my colleagues in public health need data from 750,000 or 1 million to really drill down into the data of groups that are the most vulnerable," he said. "There is a deep relation between the data collected by boroughs and the GLA. As a former councillor in Camden having to present reports to cabinet, I recognise that [the Datastore's value] provides context to a lot of the services that the councils have."
He added that the discussion at the "small p political" level and national level has not fully started but needs to be triggered.
"We have made great progress with open data and part of our image across the world is very good through TfL's open API data and the authority's own Datastore," he said. "People think we have a great set up but both of those are five or nearly 10 years old now. We have moved–critically–to the next stage of that discussion."
Removing mobile phone 'not' spots
A new standard agreement to help commercial and public property owners speed up the process which allows mobile providers access to rooftops and other sites to install kit to address mobile 'not spots', has been released by Sadiq Khan, Mayor of London.
Developed with the British Standards Institution, the standard forms part of the mayor's Connected London programme to enhance mobile and fixed fibre connectivity in London.
The Greater London Authority says the new standard will support existing 4G mobile users in areas where connectivity is poor.
"It helps end uncertainty which has stopped or slowed infrastructure being put in place across London with a new, consistent approach," said Blackwell. "We are working to ensure we have the digital connectivity infrastructure needed to support Londoners in areas of poor connectivity and assist the future roll-out of 5G."
According to the UK Digital Strategy, mobile phone data use by Londoners is set to grow by an estimated 25 to 42 percent each year–currently at 38 million gigabytes, or one fifth of all UK phone data.