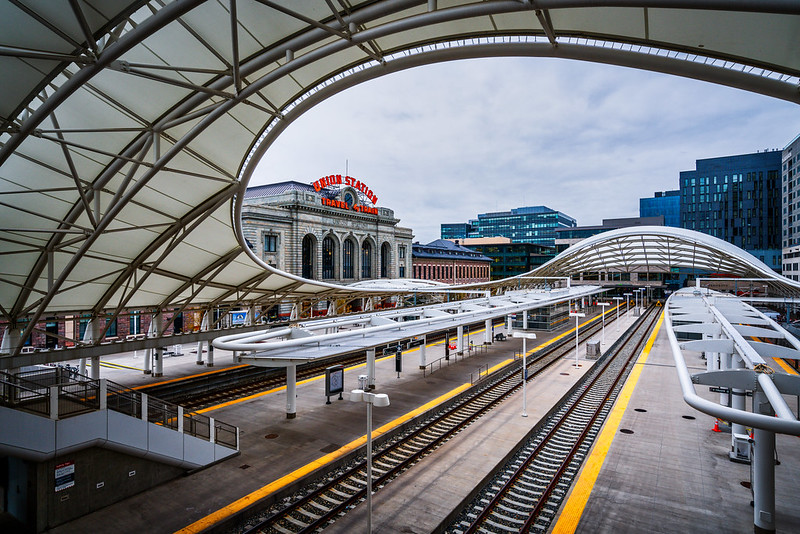 Denver residents have voted to create a Department of Transportation and Infrastructure—paving the way for city-owned transit systems and pushing transport higher up the policy agenda.
For decades, transport has been a division within the Denver Department of Public Works, but in January 2020 the new department will take the reins following a public ballot, with 73 percent voting in favour of the move.
Eulois Cleckley, Executive Director at Denver Department of Public Works, told Cities Today: "We decided there needed to be a more concerted focus on addressing some of the mobility issues in the city. We're trying to accelerate more multi-modal types of projects."
Michael Hancock, Mayor of Denver, has committed to double the share of trips taken by foot, bike, bus and train by 2030, while reducing single occupancy car journeys from 73 to 50 percent.
In October, in a bid to ease downtown congestion, the city also rolled out bus-only lanes.
The move is expected to increase bus speeds by up to 42 percent and in turn improve reliability and usage.
Denver has grown by 100,000 residents in the past seven years, and the new department will take the lead in implementing the mayor's ambitious goals.
As much as US$439 million has already been dedicated to improving the city's mobility infrastructure over the next ten years through the US$937-million Elevate Denver Bond Programme.
The department's new director is set to be confirmed by the mayor in the coming weeks.
When asked on his interest in the new position, Cleckley said: "Personally I've spent a few years working on [the creation of the new department]. I have a transportation background and it's definitely a big passion of mine, so hopefully I'm considered for the role."
Denver will join major cities like Chicago, New York and Washington, DC, all of which have transport departments. The consolidation will save US$7.3 million annually, which Cleckley said will fund transport projects.
The current department has grown from 125 people working on transport to approximately 1,100.
"Our transportation and mobility system must provide multiple ways to get around town for all people–a system that connects neighbourhoods, provides access and not barriers, and creates unique places," Hancock said in a statement.
"To do that, our city streets need to change to accommodate more transit riders, bike riders and pedestrians. By passing [the ordinance], Denver voters tonight took an important step towards modernising mobility in Denver."