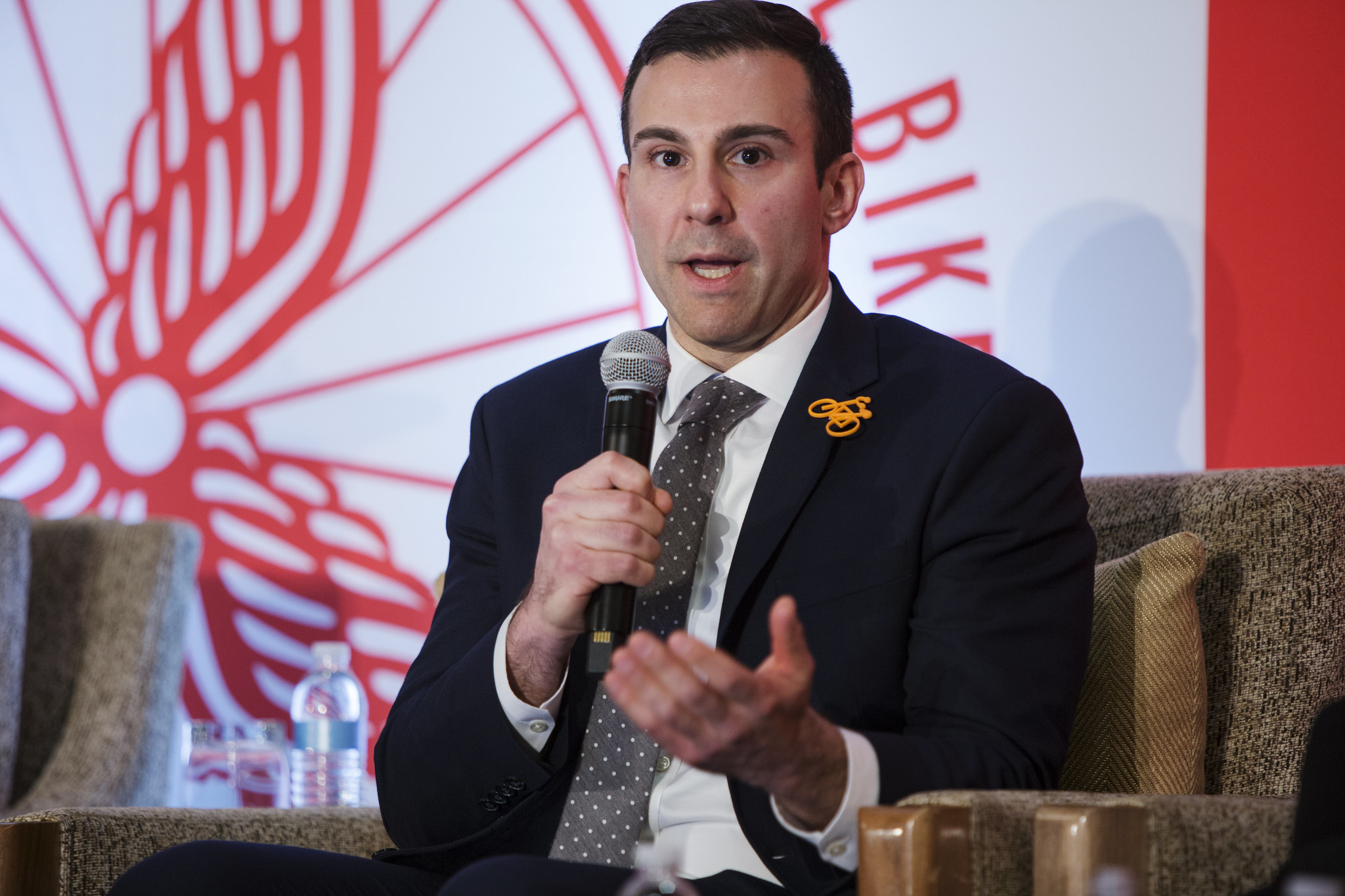 A pilot between Washington DC's transport department and curbFlow has helped reduce double parking and illegal U-turns by 64 percent.
The three-month research study with curbFlow, a mobility company that coordinates commercial operator PUDO (pick up drop off) at the curbside in real time, is based on data collected from 6,350 commercial drivers representing more than 900 companies.
curbFlow's research project began in August and removed parking spaces to create loading zones for commercial activities at nine locations across the US capital. The zones were used by both commercial vehicles and private vehicles operating in a commercial capacity such as picking up for an online food delivery service or other online delivery platform.
"In a dynamic city like [DC], we are always looking for cutting edge solutions to improve safety, reduce traffic congestion, and achieve Mayor Bowser's goal of being a leader in public sector innovation," said Jeff Marootian, Director, District Department of Transportation. "Through this partnership with curbFlow, we collected critical data that will inform the next generation of policies, plans, and strategies that we employ to better manage the demand the curbside."
Commercial drivers reserved space at the nine curbFlow PUDO locations across DC over 15,000 times during the research period.
Highlights from the research project include:
Incidents of double parking and illegal U-turns decreased by an estimated 64 percent in immediate proximity to the curbFlow PUDO zones.
On-demand delivery (such as online food delivery services), freight and parcel deliveries lasted an average of seven to 11 minutes, while rideshare and taxi PUDO activity lasted less than two and a half minutes on average.
On-demand deliveries were the most frequent users of the PUDO zones, followed by freight and parcel deliveries.
Following on from the project, the department has launched a new application process for researchers and innovators seeking to conduct research on DC streets.