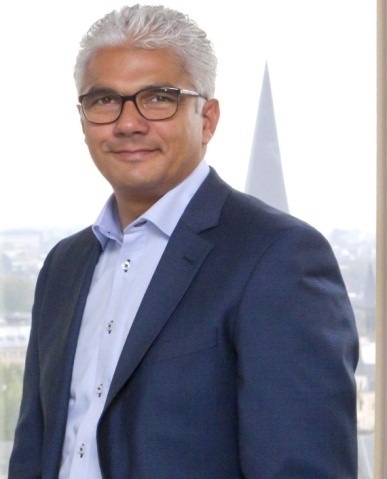 By Ashok Sridharan, Lord Mayor of Bonn and First Vice President of ICLEI – Local Governments for Sustainability
If there is one key takeaway from COP22, the United Nations Climate Change Conference held in Marrakech in November 2016, it is that the architecture built with the Paris Agreement is strong enough to cope with the unexpected.
Nations showed they are ready to keep pushing the global climate agenda forward, regardless of national political shifts that suggest any of the 193 signatories to the agreement could renege on prior commitments.
Despite the difficult political juncture, nations managed to set deadlines for their implementation plans, outline long-term action plans towards 2050 and, most importantly, reaffirm that partnerships with other actors are a core part of the global climate architecture. Nations officially welcomed the Marrakech Partnership for Global Climate Action, which provides a 2017-2020 roadmap for catalysing action among nations and all other climate stakeholders.
This wide and diverse group of climate stakeholders, ranging from businesses and academic institutions to local and subnational governments, has shown once again that they are determined to support nations in achieving global climate goals. Local and subnational governments in the ICLEI network reporting to the carbonn Climate Registry offer a strong example of this determination, having collectively committed to reducing their emissions by more than one gigatonne by 2020. The birth of the Global Covenant of Mayors for Climate & Energy promises to be another important step in this direction, expanding the front of cities and towns with adaptation and mitigation plans, willing to monitor their progress.
Plans are underway and climate negotiations are moving forward, but there is still much to do. First of all, a substantial gap remains between national climate action plans submitted under the Paris Agreement and the emissions reductions needed to keep the global temperature rise at or below 2 degrees Celsius, and trending towards 1.5 degrees, as targeted in the Paris Agreement.
Secondly, it is clear by now that climate change is already happening. Adaptation and resilience building are therefore urgently needed, especially in places highly exposed to its effects. Two initiatives will be launched through the Marrakech Roadmap for Action, to push for climate finance to reach local and subnational governments. The Resilient Cities Congress that Bonn has hosted for seven consecutive years will take place from 4 to 6 May 2017 and is the ideal forum where progress on these initiatives can be tracked.
What are the next steps?
First of all, we need to keep documenting our commitments through platforms such as the ICLEI-managed carbonn Climate Registry, which we are proud to host in our city, and join the Global Covenant of Mayors for Climate & Energy in order to prove our contributions to national and global climate goals.
Secondly, we must stay highly engaged in global advocacy efforts through networks such as ICLEI, which in its capacity as the focal point for the Local Governments and Municipal Authorities constituency to the United Nations Framework Convention on Climate Change (UNFCCC) has been doing a great job of bringing the voice of local and regional governments to the table.
Finally, COP23 will take place in Bonn this year. Our first priority for 2017, as local and regional government leaders, will be to ensure that the next 12 months of global climate agenda deliver an implementation architecture that is inclusive and able to leverage the immense transformative potential of local and regional governments.
I look forward to welcoming to Bonn local and regional leaders from all over the world, to further define our next steps for the climate and how we can best support nations to act swiftly and effectively.
To fellow local and regional leaders I say: join us on this journey. We are just getting started.