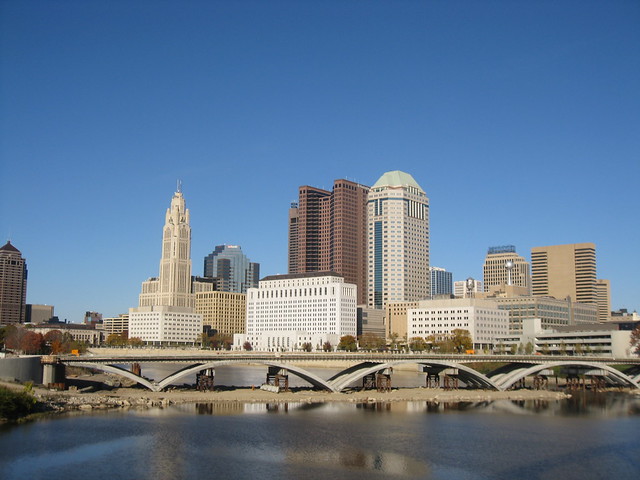 Columbus has become the first US city to meet federal ground-level ozone targets after previously failing to reach National Ambient Air Quality Standards (NAAQS) set by the Environmental Protection Agency (EPA).
As a result, local businesses will now face fewer air permitting restrictions which the city believes will boost the local economy.
Alex Slaymaker, smart mobility adoption manager at Smart Columbus told Cities Today that it's an "exciting time" to be in Columbus and that they are shifting residents' behaviour towards shared mobility solutions, active commutes and electric vehicles which is helping the city improve air quality.
"We're especially excited about how this improvement will benefit our most vulnerable residents in the community as well, so it's something that goes beyond the economic development opportunities that this brings," he said.
In 2016 Columbus won the US Department of Transportation's Smart City Challenge, and was awarded US$50 million in funding to transform its transportation system.
The city's competition pitch was based on improving the public health of socially disadvantaged residents by transforming its public transport system to better serve this demographic.
Some Smart Columbus projects include: a multi-modal trip planning app, a common payment system for all transit modes, a smartphone app for assistance to persons with disabilities and the integration of travel options at key locations for visitors.
The city has opened the Smart Columbus experience centre, which raises awareness of its programmes and showcases electric vehicles in order to educate and encourage uptake among residents.
In 2015 it set a target to double the number of electric cars on its streets by 2020, and between 2017 and 2018 Columbus has seen a 121 percent increase in electric vehicle registrations.
"The EPA's recognition that the air quality in meets the most recent national ozone standard reflects continuing progress in efforts to improve air quality and the quality of life for Ohio residents," said Laurie Stevenson, Director at Ohio EPA.
Three years of air quality monitoring led to the city achieving 'attainment' status, and the EPA approved Ohio's plan to ensure that the area will continue to meet the ozone standard.
Across the US, the concentration of ground level ozone has decreased by 17 percent from 2000 to 2017.
All other air pollutants regulated under NAAQS–carbon monoxide, lead, nitrogen dioxide, particulate matter and sulphur dioxide–have also significantly decreased thanks to the various air quality management and control strategies developed and implemented at the local, state, regional, and national level.