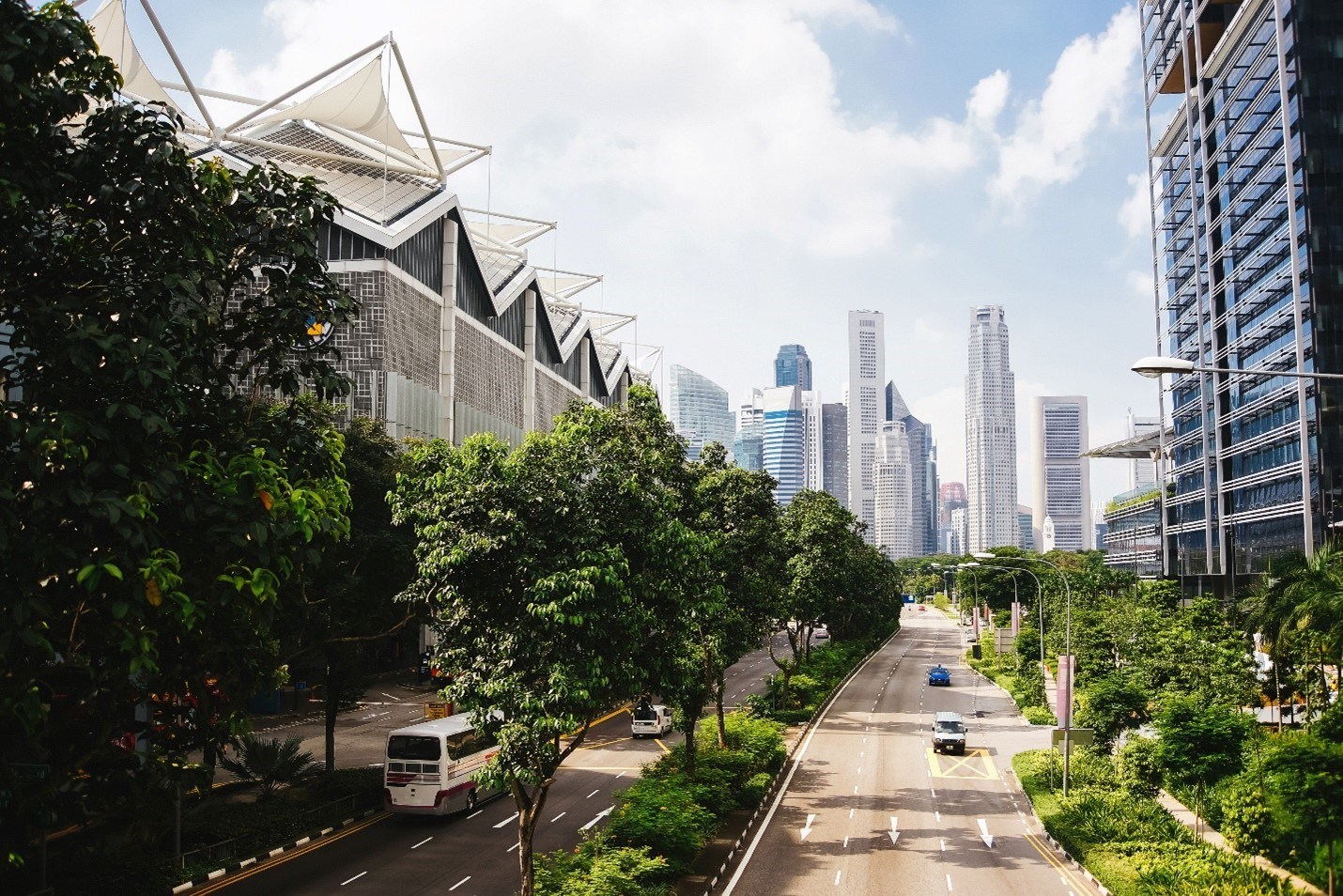 Digital twin software company Cityzenith will donate its SmartWorldPro2 solution to up to 100 cities over the next three years to help them become carbon-neutral.
CEO Michael Jansen launched the initiative as part of a global Clean Cities – Clean Future campaign. He noted that cities produce more than 70 percent of greenhouse gases and said that the use of data and artificial intelligence (AI) can cut this dramatically.
Digital twins were initially developed to aggregate, analyse and visualise complex information for manufacturing and construction industries. As they have evolved, they are now increasingly being used as a tool by cities for urban resilience and lowering carbon emissions. ABI Research expects more than 500 urban digital twins to be deployed by 2025, up from just a handful in 2019.
App vision
The initiative aims to help cities learn from each other and share best practices, as well as to develop the platform for the benefit of all users.
Speaking to Cities Today, a spokesperson for Cityzenith explained: "We will provide a digital twin model of all or most of the city, integrated with relevant data sources ranging from public data portals, Internet of Things (IoT) sensors, Geographic Information System (GIS) layers, and others. Cities will not pay us for any application development related to strengthening climate resilience, reducing carbon consumption or other sustainability functions. However, these applications may be jointly developed with the participating cities, and later provided free to all participating cities."
They added: "In our early conversations with cities, we are hearing from leadership that cities would like to develop on top of this platform, using their own internal resources as well as resources of local university institutions that support them. This is what we want to do. Within a year or two years, we will have gleaned the best climate resilience practices from multiple cities, canonised their features and functions in reusable applications that can be downloaded an installed like iPhone apps by any city, and then distributed those at scale to all cities to accelerate their progress towards carbon neutrality."
Which cities first?
Research finds that 100 cities produce 18 percent of global urban emissions. "We will meet this challenge head-on, by going right to the biggest contributors first," Jansen said.
As part of the campaign pledge, people will be able to register interest on behalf of the cities where they live.
"Today we are helping partners all over the world leverage digital twin power across their district, infrastructure, campus and real estate projects to transition from fossil fuel dependency to carbon neutrality," Jansen commented. "But no one seems to be helping cities to implement this technology, and that's why we decided to step in and make our pledge. We've asked people all over the world to join our mission. Where the world's governments have backed off or just don't know what to do, we the people need to lead the way."
Further, Cityzenith is consulting with organisations dedicated to helping municipalities reduce carbon emissions and will also approach select cities directly.
The initial licence will be supported for three years and Cityzenith hopes to sign up 100 cities within that period.
"If we achieve that goal, we will provide our software solution to those 100+ cities for free perpetually," a spokesperson said.
Cities will be signed up gradually, one at a time, with the company "prepared to donate to up to ten cities initially".
"We think it is important to establish consensus among a few cities first," Cityzenith said. Conversations are underway with around five unspecified cities and the first recipient is expected to be announced in November.
Interested cities should write to info@cityzenith.com
Early Cityzenith carbon emission reduction projects included initiatives with cities such as San Francisco, Amsterdam, Barcelona and Chicago. The company's focus has since expanded to include large-scale commercial projects in cities, such as the Orlando Sports + Entertainment District and greenfield smart cities like Amaravati in India.
"In Amaravati, by consolidating myriads of climate-related data points, the goal was to show how architects could use advanced AI integrations in SmartWorldPro to simulate and design housing schemes to lower carbon emissions and cut average street temperatures dramatically in high summer," Jansen said.