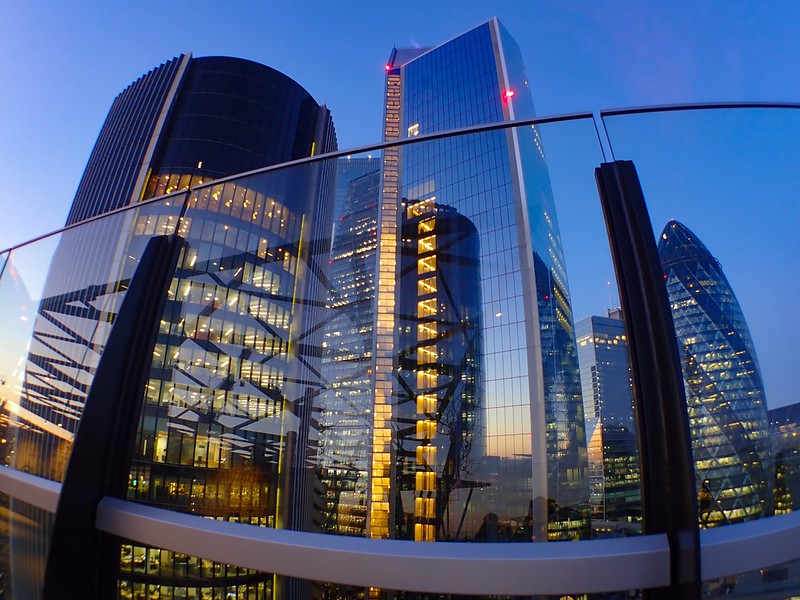 City of London to convert empty offices into homes
27 April 2021
by Christopher Carey
Plans have been announced to transform empty office buildings in the City of London into 1,500 new homes as part of a post-COVID-19 recovery effort.
The City of London Corporation, which oversees the UK's financial district, colloquially known as the 'Square Mile',  said it must adapt to "post-pandemic and social trends" in a new report from its Recovery Task Force.
The Corporation will work with the property sector to look for "ways to use vacant space" and is aiming for at least 1,500 new residential units by 2030 through "sustainable, flexible and adaptable buildings".
"Firms have told us that they remain committed to retaining a central London hub but how they operate will inevitably change to reflect post-pandemic trends, such as hybrid and flexible working," said Catherine McGuinness, Policy Chair at the City of London Corporation.
"The Square Mile must evolve in order to provide an ecosystem that remains attractive to workers, visitors, learners and residents."
Deserted city centres
During the pandemic, city centres globally have been left deserted as workers stayed at home to reduce the risk of transmitting COVID-19.
The crisis has subsequently reshaped the market for office space as employers opt for shorter leases and more employees work remotely, forcing providers to adapt their businesses and properties.
As part of a recovery strategy, the Corporation has set out how it will "rise to the challenge of adapting to the new normal that emerges after the pandemic."
The report focuses on three key dimensions of the City's offer: fostering an innovative ecosystem for businesses and talent; ensuring a vibrant offer that engages workers, visitors, learners and residents; and delivering outstanding environments that support people and businesses with sustainable buildings, high quality streets and public spaces.
At least 35 percent of the new dwellings will be reserved for affordable housing schemes, "with an ambition to deliver higher levels of affordable housing where this is viable," the report says.
Housing crisis
Estimates have put the number of new homes that need to be built in England every year at 345,000, but in 2019/20, the total housing stock in England only increased by around 244,000 homes.
In recent decades the cost of buying a home has risen faster than wages, leaving many workers priced out of the market.
Despite a small drop in rents in London during the pandemic as more people left the capital to find cheaper accommodation and work remotely, the city remains one of the most expensive places to live in the world, according to the latest ECA International survey.
The average cost of renting in the UK capital accounts for 65 percent of the average salary, almost double the national average of 34 percent, according to data from the Office for National Statistics.
Image: Trine Syvertsen (Flickr)