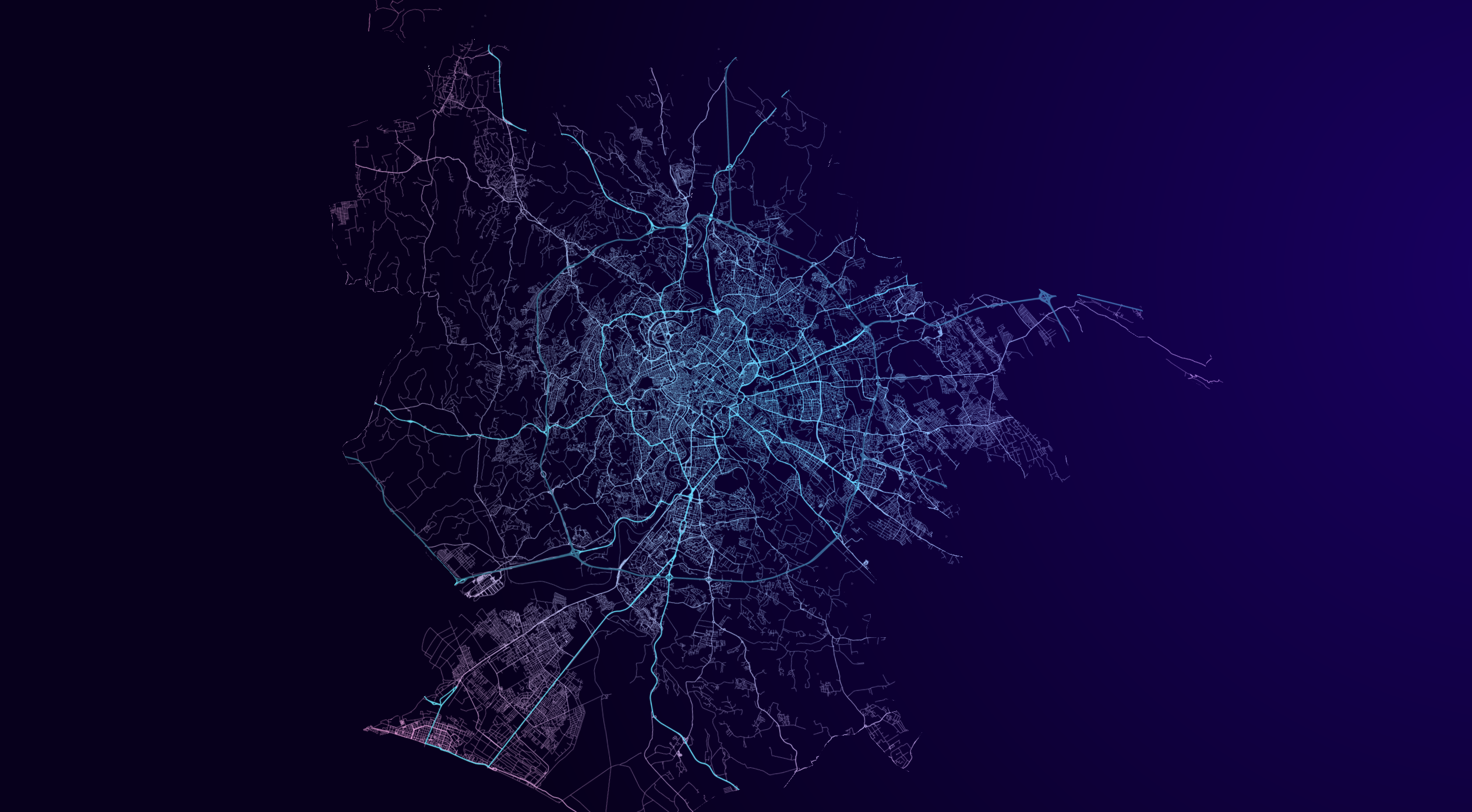 A new mobility index that visualises urban mobility across 38 cities has been released to help develop a broader picture of how residents move around.
Using HERE's open source data, the Urban Mobility Index, assessed multiple indicators including traffic congestion, time spent in traffic, but also the speed, efficiency and automation and affordability of public transport. Also assessed was the prevalence of green spaces, the deployment of low emission zones, and the availability of electric vehicle charging points and bike sharing schemes.
"Data can seem quite abstract, and when you start visualising that data, you gain insights by making the invisible visible," Karen Janssen, Head of Design Forward, HERE, told Cities Today. "It's evident that there is a large amount of investment in enabling greater efficiency in urban mobility worldwide, and cities are watching each other closely to ensure that they learn quickly from best practices."
Janssen said that the company has explained how it calculated the results and the data sets used for each calculation to make it easy for cities to interpret the information.
The index married HERE's Open Location Platform data with external open-source data sets, to then analyse key metrics that Janssen said could then, in turn, help provide insights into the urban development for city officials and planners.
"It was exciting to gain insights into all these metropolitan areas," she said. "Each city has a different approach to mobility based on that city's unique characteristics, both in infrastructure and culturally. We were impressed by the efforts made by cities to create more efficient mobility."
The index covers cities from Asia Pacific, Europe, and North and South America, including Melbourne, Singapore, Amsterdam, Madrid, Chicago, Mexico City, São Paulo, among others. Plans are underway to enhance the index and will add more cities and indicators. Feedback will be collected to ensure future updates meet the demands of city officials and planners.