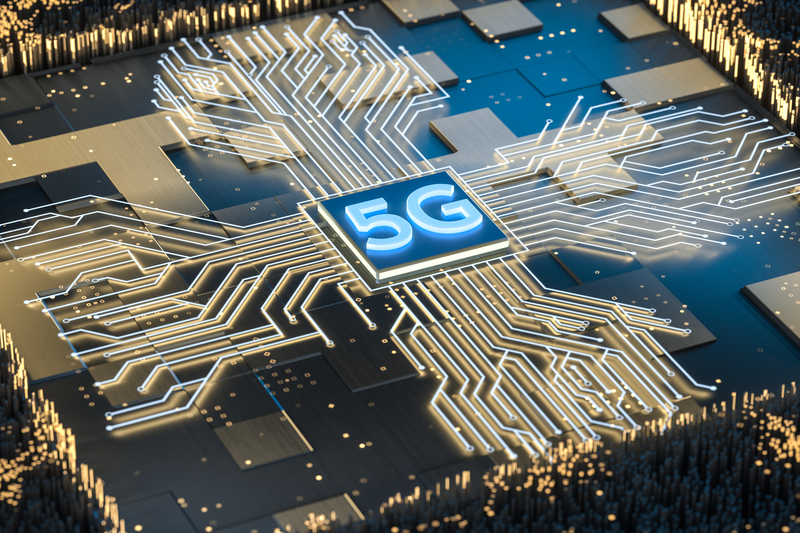 City leaders have "a unique opportunity" to address damaging myths and misunderstandings about 5G, says European telecom association ETNO, following a new survey.
Research carried out for ETNO by market research firm IPSOS among over 7,000 citizens across 23 European countries, including Germany, France, Italy, Spain and the UK, found that citizens are broadly positive about 5G and how it could benefit them. However, it also confirmed that disinformation is gaining some traction.
Further, people expressed an eagerness to receive more and better communication on 5G from their governments.
Lise Fuhr, ETNO Director General, said: "This survey shows that Europeans are eagerly waiting for 5G. However, results also ring the alarm bell on disinformation and show a clear demand for trusted information. As we move to speed up roll-out, it's important for public authorities to step up their support."
Awareness
ETNO's research finds that 96 percent of respondents are aware of 5G, with 24 percent saying they understand the technology "very well" but 23 percent know it only by name.
Over half (54 percent) said they are "positive" about 5G, while 36 percent are "neutral". Interviewees aged 18-34 were significantly more positive about 5G compared to other generations. In addition, positive attitudes appear to correlate with better awareness and information, ETNO noted. Ten percent said they feel negative about 5G.
IPSOS also tested some 5G myths and misconceptions. For example, only 21 percent of those interviewed agreed that "5G is harmless to bees", with 63 percent being unsure and 16 percent believing it is false.
Three-quarters agree that "5G has nothing to do with COVID-19" but 19 percent are not sure about this and six percent believe the statement is false.
The World Health Organization, the International Commission on Non‐Ionizing Radiation Protection and other scientific bodies have confirmed that 5G is safe.
IPSOS found that one in three respondents gets their 5G information from social media, even though they view social media and advertisements as the least trusted sources. The most trusted sources of information are technology websites, telecom companies and governments but only eight percent of respondents say they have learned about 5G from government sources, and over 40 percent said they are "not satisfied" with government communication on 5G.
The research comes weeks after the latest European Commission recommendation on 5G, which called for member states to step up their efforts to facilitate network roll-out. However, it also arrives amid a spate of protests against 5G from a small but vocal minority. Earlier this year, telecom masts were set on fire in the UK and elsewhere after 5G was incorrectly linked with the spread of coronavirus.
Risks to roll-out
Alessandro Gropelli, Director of Strategy & Communications, ETNO, told Cities Today: "Data shows that citizens are eager to hear more from their governments and from trusted sources. There is a unique opportunity for mayors and other local leaders [to engage] in a positive dialogue on the use of technology for improving city life. At the same time, it is crucial for local communities to be informed on the scientific consensus on 5G, which currently considers it fully safe and foresees specific rules for its safe deployment."
Most respondents believe that 5G is important for innovation (87 percent), business (85 percent), the future (84 percent) and day-to-day life (61 percent).
Gropelli said: "Early experiences showed that big cities can hugely improve transport systems and reduce congestion, but also better monitor potential epidemic outbreaks in a privacy-compliant way. In addition, trials in mid-sized cities showed that extensive 5G/Internet of Things (IoT) roll-out creates major traction with businesses and can ultimately bring more job and innovative industrial clusters, including through collaboration with universities and technology training programmes."
Despite the benefits, he warned: "A spread of false information might end up creating friction in terms of 5G uptake. This would put territories at a disadvantage in competitive terms, but also deprive citizens of better access to services and innovative jobs."
Pressing issue
Separate research from Deloitte found that on average, 39 percent of consumers from 12 European countries surveyed said that 5G does not pose a risk to health but 21 percent believe it does.
Paul Lee, Global Head of Technology, Media and Telecommunications Research, Deloitte, said: "5G myths have been among the most seen and shared of untruths in 2020, with a cascade of 5G misinformation sweeping across social media, blogs and fake news sites."
"The industry has a challenging but pressing task on its hands to educate consumers over the safety of 5G to support uptake of the technology," he added.
Several cities are increasingly taking steps to improve transparency about technology and how it is deployed. Helsinki and Amsterdam have worked together to each launch Artificial Intelligence Registers, which they describe as "windows to the AI systems that the cities use". The registers are thought to be the first of their kind in the world. London is developing an Emerging Technologies Charter – a set of criteria that digital innovations should meet if they are deployed in the capital. It will include input from citizens and private sector companies.
Image:  Jian Fan | Dreamstime.com