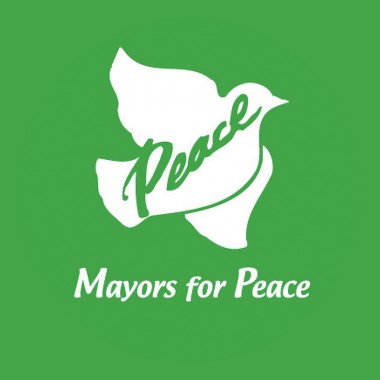 Cities Today is pleased to announce a new media partnership with Mayors for Peace, which will see the organisation contribute in each quarterly issue of the magazine.
"Mayors for Peace is keen to have this channel of communication with theCities Today network, and happy to bring Cities Today to the attention of over 5,550 cities in our network," said Aaron Tovish, International Director, Mayors for Peace. "It's a win/win for everyone."
Founded by the cities of Hiroshima and Nagasaki in 1988, cities expressed their solidarity with the organisation primarily through participation in quadrennial World Conferences in those cities, and by 2003, Mayors for Peace had grown to over 500 cities in around 100 countries. That year the 2020 Vision Campaign was launched and membership drives associated with the campaign led to a ten-fold increase in affiliated cities. There are currently 5,551 member cities in 156 countries and regions, including major cities from across five continents, such as Beijing, Sydney, Cape Town, London, San Francisco and Rio de Janeiro.
"We have well established partnerships with ICLEI, C40 and the regional sections of UCLG, all of whom are making important contributions to urban development, particularly on the climate change agenda," said Richard Forster, Managing Editor, Cities Today. "However, our partnership with Mayors for Peace, with its network of over 5,000 member cities, will take our relationships with cities to a new level, both in terms of our global reach and the mandates that city leaders have. We look forward to meeting with member cities at the Annual Conference in Hiroshima from 3-6 August."
The 2020 Vision Campaign energised Mayors for Peace in two ways. Firstly, it gave a tangible goal to the general objective of ridding the world of nuclear weapons. Secondly, municipalities added their political heft to the anti-nuclear-weapon cause as at the end of the Cold War public attention had shifted away to other causes, such as the environment. Much of the success of the organisation's membership drives hinged on active engagement of civil society.
2013 will see the Mayors for Peace hold four key inter-governmental conferences including its 8th General Conference in Hiroshima, Japan, from 3-6 August 2013. Member mayors have been asked to ensure that funds are secured for their participation, and there is still time for new members to attend.