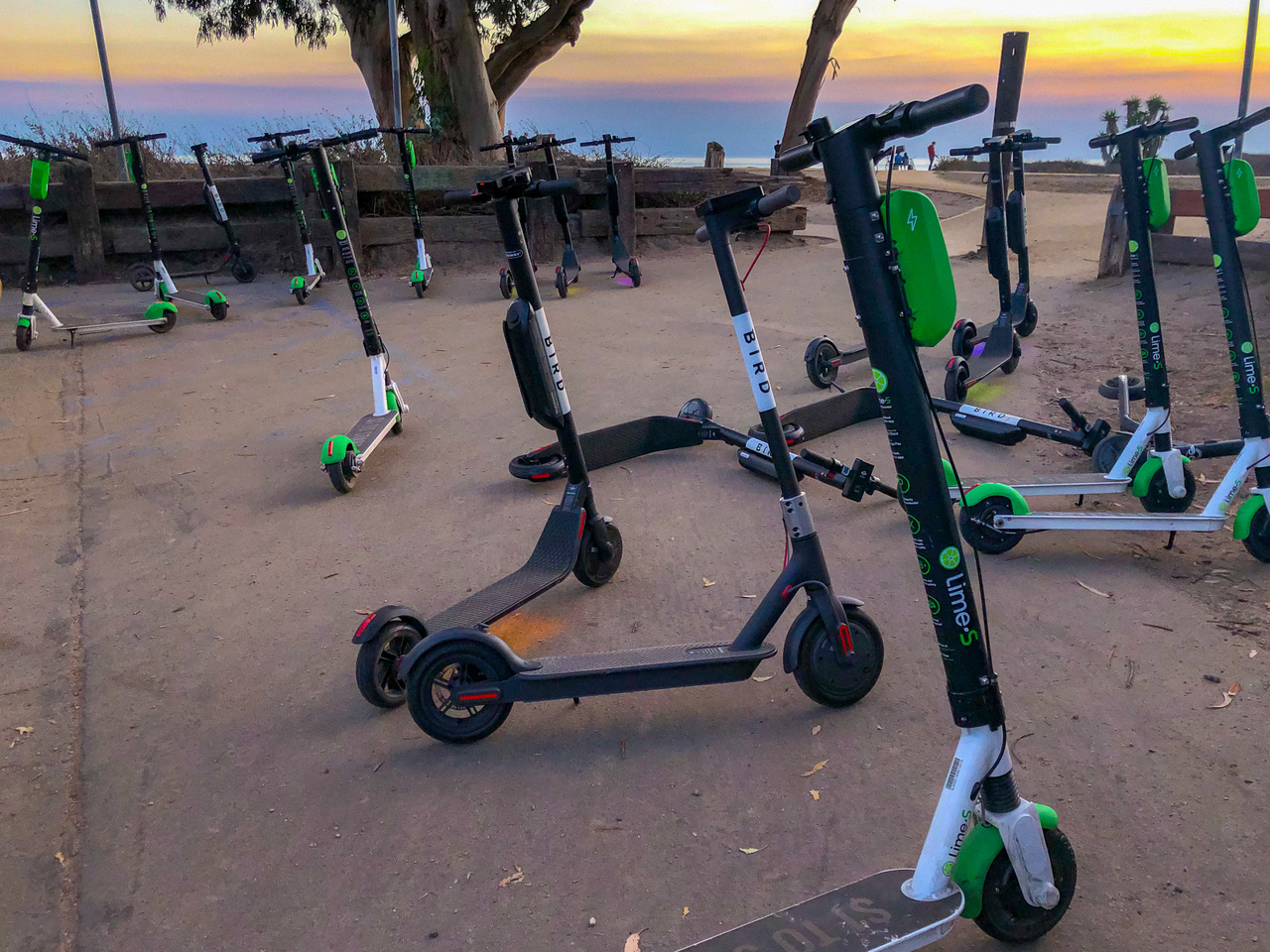 Electric scooters are one of the biggest talking points in urban mobility, but a lack of dialogue between cities and scooter rental firms has seen thousands of vehicles ordered off the streets globally. Adam Pitt finds out which cities are adapting best to one of mobility's fastest growing modes
The recent crackdown on scooters has been fuelled by concerns over public safety. For some it has also been a reaction to an industry that has tended to think it better to ask for forgiveness than permission.
First generation scooters provided by Bird, Lime, and Lyft have often just appeared overnight, with city leaders literally waking up to riders weaving through cars and pedestrians at speeds of up to 25 km/h.
Like recreational drones, the increasing popularity of scooters has led to questions about their legality and classification, which public spaces they should be allowed in, and who should enforce which laws. Cities have been unsure how to react with some taking swift action to stop scooter operators using their streets while others see them as a useful and green micromobility option for their residents.
The US city of Denver in Colorado is a case in point. It has gone from seizing scooters on its streets and fining their providers, Lyft and Bird, to undertaking a full pilot with five scooter companies including the two companies it had originally fined.
For Denver, answering the questions over scooters could prove crucial. It is part of a state with the second highest percentage of 25 to 34-year-olds in the US and the population is forecast to grow by around a million people by 2050. While population growth has been good for the economy, it has put pressure on the local transport network. A third of residents think their commute is too long and stressful; many fear it will get worse.
Lightweight, compact, and fun, the benefits of electric scooters go beyond commuting. Each vehicle is estimated to consume 20 times less energy than electric cars and take up a tenth of the parking space. It's perhaps no surprise then, that an electric scooter pilot is being used to see whether it can take the physical and emotional sting out of the last leg of Denverites' trips–the so-called "last mile" problem.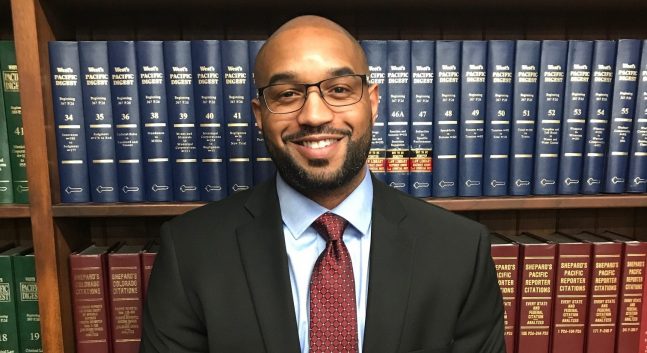 Eulois Cleckley, Executive Director at Denver Department of Public Works, says the city of Denver is "excited to test a new mobility option" that is hoped will support its Mobility Action Plan.
The aim of the plan is to cut single-occupancy vehicle journeys to 50 percent from 73 percent by 2030, while also contributing to a goal set in the Mayor's Action Plan to slash carbon emissions by 80 percent, also by 2030.
Cleckley explains that the year-long Dockless Mobility Pilot Permit Programme is over "halfway through". He also reveals that the pilot was oversubscribed before eventually being limited to five scooter operators.
Since then a total of 250 scooters have been made available to rent under single-year licenses issued by a Transit Amenity Scheme that places scooters at transit stops to encourage the use of public transport.
Licenses cost £11,600 (US$15,000) and Cleckley says that they will remain revocable, "so it's in the best interests of operators to encourage their users to ride responsibly and park their scooters appropriately".
Yet, despite strong demand, he says having an open communication channel with operators has been key to understanding how scooters interact with other modes of transport, and in reducing complaints.
"Since this is a new mobility option, there was a learning curve in the beginning and our team [has had to] continue monitoring behaviour in close communication with operators about any compliance issues.
"[We have also been] working with the operators to refine rider education tools, and we seem to have been receiving progressively fewer complaints about rider behaviour as the pilot progresses," he says.
The pilot relies on Denver Police Department for enforcement. Two months ago an ordinance change meant electric scooters were reclassified from "toy vehicles" to allow them to operate in bike lanes.
While this has angered a handful of cyclists, Cleckley says the city will continue to collect data before deciding whether to make the pilot a more permanent fixture of the local micro-mobility transport mix.
"We're still gathering data from [electric scooter] operators through a real-time feed, so that we can better understand usage and what kind of trips people are making on electric scooters as we progress conversations about possibly transitioning the programme into a more permanent one," he explains.
The European way
One issue which European cities have encountered–and which Denver will have to face up to–is the fact of broken and abandoned scooters.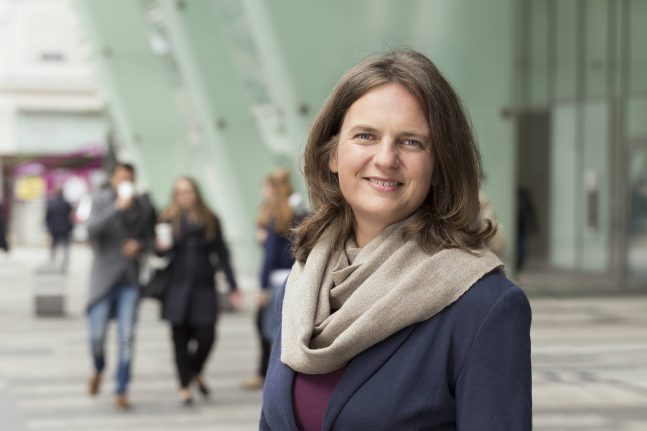 Petra Jens, Officer for Pedestrian Matters and Deputy Head of the Vienna Mobility Agency, believes other cities should be aware of the amount of administration required to register scooters, only for them to need replacing every few months.
Vienna uses identification numbers to ensure firms don't exceed the vehicle limit of 1,500 but when a scooter is damaged numbers must be reassigned–something her team has found time consuming.
"The usage of one vehicle is about two months; this causes problems for the city because the plan was to register vehicles for every company and then the scooters would be in the system for half a year. Is it positive [and sustainable] to have vehicles that have to be fixed in such a short time?" she asks.
In Brussels, Lime has taken to solving the issue of broken and dumped scooters by using a "team of runners throughout the city," according to the regional Ministry for Transport and Public Works.
Mathias Dobbels, Deputy Head of Cabinet at the Ministry, says that the use of runners is a clear sign that "the platforms that are active in [the city] are adapting their ways and meeting our concerns."
But compliance hasn't always been forthcoming in Brussels, even though it was ahead of the curve.
"We were working on a live scheme for ride-sharing schemes [a few years back] and all of a sudden two companies came to Brussels that had been banned in the Netherlands and quite literally dumped more than 200 bikes in the city, and started up without notifying any administrations," says Dobbels.
When the companies in question failed to generate enough business, Dobbels says they refused to remove their bikes from the city's streets. Eventually, the ministry had to "start littering procedures because it didn't have the right regulations in place to force them to come and pick up their bikes".
"This [experience] strengthened our conviction, that we really needed a scheme not only for shared bicycles but other shared mobility services–in fact it was a demand from the sector," says Dobbels.
Industry action
While welcoming clarity in regulations from the city or central government, the scooter companies are also taking action to assist with safety and regulation. As well as helping cities to welcome scooter operators, companies that adopt a "regulatory-friendly approach" may also be more attractive to investors.
"One of the things that attracted [Ford] to Spin was, of all of the companies that were in the market, Spin was the only one that operated with permits," says Sunny Madra, Vice President of Ford X–the mobility arm of Ford Motor Company that acquired the San Francisco-based scooter start-up, Spin. "I think that this approach has really helped us, and we continue to win a lot of contracts because we take that approach."
Neuron, which operates 1,000 scooters in Singapore and has secured nearly £7.5 million (US$10 million) in seed funding to expand its operations into Southeast Asia, is working with the government to develop safe-riding initiatives and pilot new technology features.
"We've introduced onboarding systems and we're considering implementing a new feature that will limit speeds as riders start using our service that only increase after a number of kilometres," says Zachary Wang, Chief Executive at Neuron.
And scooter rental company Bird is rolling out a new set of tools that will allow governments to monitor its services, access ridership data, and limit where scooters can and can't be activated.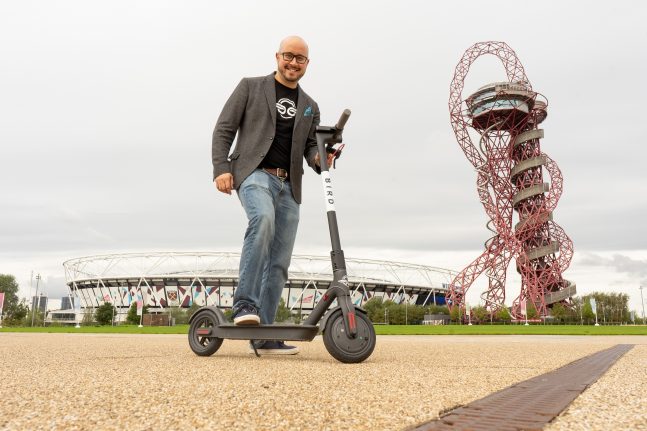 Richard Corbett, Head of Bird in the UK and Ireland says the company's GovTech Platform "is a great way for cities to have full visibility and we share data, so that they feel they are part of the solution.
"Cities can log into what we call the flight control dashboard so they can see the latest ridership data [and] if there's an event they don't want scooters to access, they [can make requests]," he explains. "A city may also come to us and say a train line has been closed, we need a replacement service."
Corbett says the availability of data has been appreciated in Paris and Tel Aviv, and that it is helping inform city planning and better utilisation of budgets for other areas of the transport mix.
"One in ten people in Tel Aviv are now using Bird scooters and that is partly to do with collaboration with the city, making sure we are working together to understand [which] locations require support."
In London, where scooters are currently only legal on private land, Corbett says that "geofencing is in place to ensure that if a rider was to leave a geozone, the scooter would start to sound an alarm."
The company will then send a notification to the rider's phone, and power will slowly and gradually be removed over a distance of around 10 metres, if they continue to go outside a designated zone.
Like Lime, Bird has its own teams of 'Birdwatchers' to make sure riders are compliant with rules but, while talking about an 80-year-old customer, Corbett stresses that scooters should be for everyone.
Several policy papers and studies support his sentiment, while also acknowledging a need for more equitable distribution of micro-mobility services among those who could benefit most from them.
A study by Sidewalk Labs-backed mobility firm Coord, concluded in 2018 that services weren't as available in poor neighbourhoods of Washington DC and that this put residents at a disadvantage.
Stephen Goldsmith, the Daniel Paul Professor of the Practice of Government at Harvard Kennedy School, has since proposed curbside pricing as a solution to incentivise fairer scooter distribution.
"By decreasing the price of scooter parking in underserved neighbourhoods, cities can make it profitable to allocate more scooters to those areas, even if they do not generate as many rides as scooters allocated to city centres," writes Goldsmith in a policy paper published at the start of 2019.
His thoughts are part of a policy that would see cities forego their role as gatekeepers responsible for issuing licenses, and instead take an active role in managing and coordinating pricing.
"By charging 'parked' scooters for the time they spend stopped at the curbside (priced to discourage bad locations, and perhaps for free in designated scooter parking zones), cities can create significant financial incentives for vendors to deploy the right number of scooters utilised in the right manner.
Cities could also generate revenue to support public space allocated to scooter parking," he writes.
Underpinning such a radical approach to mobility management is data, and the introduction of Bird's GovTech platform coincides with the emergence of a host of new data sharing apps and platforms.
Remix (see box) and Ride Report are among several examples of services enabling cities to build a picture of the various different ways that public transit, streets, and mobility modes such as scooters might work together.
Oleg Pachkovets, Director at Gemalto IoT, says cities must now consider how electric scooters themselves will interact with the built environment.
"As scooter companies mesh with larger transit systems it's [crucial] they identify and patch issues to avoid becoming entry points for hackers looking to infiltrate infrastructure networks," he argues.
Pachkovets says new cybersecurity certification programmes for devices connected to Internet of Things (IoT) developed by the US wireless association, CTIA, AT&T, Verizon, and T-Mobile, should put enough "pressure on companies to secure their devices at the drawing table instead of the streets".
Doing so, he says, will ensure electric scooters are buzzing around cities many years from now.
---
Remix
Remix is an online urban design tool that helps city planners to design new transport routes and get an immediate understanding of the cost and impact of any proposed changes on the local demographics.
Features include the ability to visualise travel paths and popular destinations for electric scooters. This information can be broken down by company and rules like 'no parking' added to specific areas.
The application is currently used by 4,000 planners in over 300 cities, to plan everything from day-to-day operations and short-range services, to long-term visions reaching decades into the future.
---