Cities of Innovation: Dubai
Key indicators
ICT Infrastructure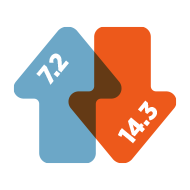 Average broadband speed (Mbps)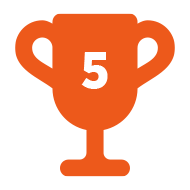 ICT infrastructure world ranking (2017-2018 World Economic Forum Report )
— Dubai is working on 5G, IoT and blockchain networks. — Emerging technologies such as blockchain, artificial intelligence connected objects are tested and embedded in industrial sectors
Local, national and international transport links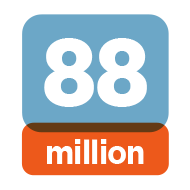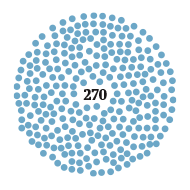 Flight destinations
— Jebel Ali port has the most cargo shipping connections in the world — The Road Transport network of Dubai is fast, secure and connected with other Emirates and the GCC region
University links and access to talent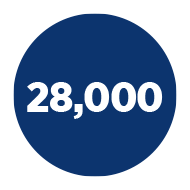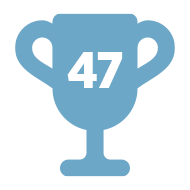 QS World University ranking (Arab Region 2016)
— University partnerships: The Rochester Institute of Technology offers a Master's in data science in Dubai and Oxford University has opened a Master's degree on emerging technologies — The main employment and economic sectors are in the services sector
Costs and availability of workspace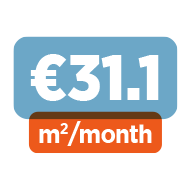 Average CBD class A rent: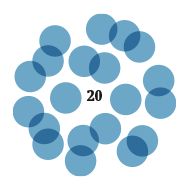 Co-working spaces
— 15% availability of workspace 2017
City support for start-ups and SMEs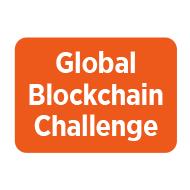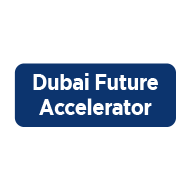 Programmes
— Dubai future accelerator provides the chance to work with a government entity to identify problems to be solved with emerging technologies. The candidates chosen are invited to Dubai to spend 9 weeks to solve the challenges in different industry sectors
Financial support and access to investors & accelerators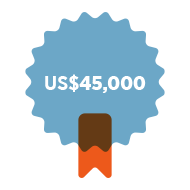 Global Blockchain Challenge (1st Prize)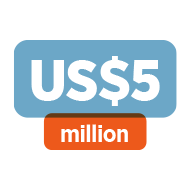 Dubai Smart City Accelerator
— The Dubai Smart City Accelerator focuses on emerging technologies, providing $5 million to the top 10 chosen candidates — Other key accelerators: · Dubai Future Accelerators · Smart-up Boot-camp · AREA 2071 · UA Government Accelerator
How to set up a business: a quickfire guide
What are my options?
Company formation in the UAE is less complicated than setting up a business anywhere else in the region.
To facilitate investment, the UAE government has specifically set up 'free zones' across the country with up to 45 such zones operating across the UAE, spread out across the seven emirates. The major benefit of forming an entity in one of the UAE's free zones is that investors can have 100 per cent ownership of the company.
Some of the notable free zones in the UAE are Dubai Internet City, Dubai Media City, Dubai Outsource City, Dubai Science Park – all under Dubai Creative Cluster Authority, JAFZA (Jebel Ali Free Zone), DAFZA (Dubai Airport Free Zone), DMCC (Dubai Multi Commodities Centre), KIZAD (Khalifa Industrial Zone Abu Dhabi) and SAIF Zone (Sharjah Airport Free Zone).
The following types of business are permitted in the free zones:
—  Free-Zone Establishment: can be set up with 100% foreign ownership and one shareholder.
—  Free-Zone Company: can be set up with 100% foreign ownership and at least two or more shareholders.
—  Branch of a foreign company: a company registered abroad can have a branch in Dubai which will be its Dubai headquarters under the business jurisdiction of Dubai and the UAE. No goods may be imported by the branch and that should be done through a local trading firm. The branch must be under 100 per cent ownership of the parent company.
Theoretically, free zone entities are restricted to doing business outside the zone, and you need to operate locally through a license from the Department of Economic Development (DED). The DED license comes with certain restrictions on share ownership for foreigners, based on different legal structures under DED.
What do I need to set up a company?
In order to begin the process of setting up a Free Zone Company, you will require the following documentation from all shareholders and directors of the proposed new company:
1. Passport Copies or in the case of a corporate shareholder its constitutional documents.
2. Proofs of Address (dated within 3 months).
3. Bank or Professional Reference Letter.
4. Curriculum Vitae (summary of professional history).
Please note that some free zones may request a detailed business plan, depending on the business activity of the proposed new company.
How much does it cost?
The cost of setting-up differs depending on the free zone chosen. The range is between USD7,000 to 10,000. This includes registration fees, license fees and the leasing of office spaces (with one desk and 2 chairs). This will entitle the company to obtain up to 2-3 visas.
Visa costs in all the free zones are around USD850 per visa plus a deposit of one month's salary per employee and a return ticket to their home country. You can expect some miscellaneous expenses in the range of USD700-800 (e.g. for a PO Box etc.). In addition, a refundable deposit of USD1400 is also payable for an immigration card.
How long does the whole procedure take?
Usually, it takes between 3-7 days to get a license once the required documents are submitted. You will need 10-15 working days generally to arrange the documents in your home country for forwarding to the UAE Embassy.
Even though free zones in the UAE offer lucrative business options to global entrepreneurs and companies, the legalities cannot be overlooked as diligent corporate structural planning is a critical aspect and brings great benefits to the business in the long run.
If a bigger office space is required, further costs are payable. The visa entitlement is directly proportional to the office space. Approximately, one visa is granted per 9 square metres of office space.
Legal contact
Shoeb Saher
Economic Law Partners LLC Office 10, Level 1, Sharjah Media City Sharjah, United Arab Emirates