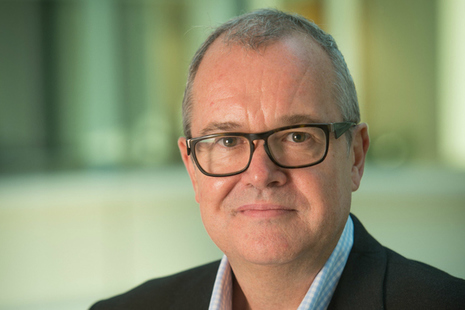 Photo: Uk Government
Cities must adapt for the 'COVID decade', says new report
25 March 2021
by Sarah Wray
Society could continue to feel the impacts of COVID-19 for a decade or more, according to a new report from the British Academy, which highlights that cities have an important role to play in preventing the acceleration and expansion of inequalities.
The research was requested by Sir Patrick Vallance, the UK Government Chief Scientific Advisor, to better understand the long-term societal effects and impacts of COVID-19. It calls for "an urgent public policy overhaul" to repair the "profound social damage wrought by the pandemic" in areas such as health and wellbeing, the economy, poverty, mental health, education and public trust.
The study brings together more than 200 academic social science and humanities experts and hundreds of research projects.
Professor Dominic Abrams FBA, Professor of Social Psychology at the University of Kent and lead author of the analysis, said:"The COVID decade will also be profoundly shaped by policy decisions, and this offers us many opportunities. Government will need to establish a longer-term vision to tackle the impacts of COVID-19. This will involve working in partnership with places and people to address structural problems systematically, not just in a piecemeal way."
City-specific trends include increases in remote working and decreases in high street shopping, as well as demand for larger and more affordable housing and possible migration out of cities, which threaten to deplete urban centres and could lead to less efficient land use.
For example, a survey published in August suggested that one in seven Londoners (14 per cent) want to leave the city as a result of the pandemic.
Adam Wright, Head of Public Policy at the British Academy, told Cities Today: "This should be reflected by adopting new public policy priorities that reflect the importance of preserving our natural environment and ensuring everyone has a suitable place to live."
"It is important for cities to adopt more responsive and adaptive strategies on local services and infrastructures, and to work together with their neighbouring towns and cities and with central government by sharing information and ideas more effectively, as well as resources," he said.
Data
The report calls for improved data sharing between all levels of government and different government departments.
Wright said: "Decision-makers need to make data sharing with other agencies the default position, including at international levels when appropriate. Effectively sharing valuable data in a timely and relevant way between sectors and between national and regional or local levels of government is invaluable during a crisis. It contributes to co-operation and co-ordination between different levels of our multi-layered system of government and it ensures a shared view of the facts, all of which is in the public interest."
He added that efforts should be made to ensure communication is more of a two-way process – informing people and organisations while also encouraging them to participate by feeding back information.
Technology and data have come to the fore during the pandemic, from the use of contact-tracing apps and tools to automatically detect crowding, to several government leaders around the world pledging to be "led by the data, not the dates".
"The pandemic has also underlined the importance of safeguards and of transparent evidence for using new technologies to gather data," Wright commented. "Data usage must be proportionate and transparency is a top priority for the public too – the balance of public trust may hinge on the level of transparency around data usage. Technological 'quick fixes' may have unpredictable or unwanted outcomes. The emphasis must always be on overcoming, not exacerbating, inequalities."
The report also outlines the need to eliminate the digital divide "by treating digital infrastructure as a critical, life-changing public service".  This is now a key priority for many cities in the UK and around the world. London, for instance, has set up a taskforce to to tackle digital exclusion.
Trust
The research highlights trust more widely as a key issue for post-pandemic society, finding that levels of trust in the UK Government and feelings of national unity are in decline.
Wright said: "Higher levels of trust and unity persist at a local level. This can mean that local governments can expect to garner the support and involvement of their communities if they develop strong strategies which engage them in the recovery. However, this also means that local governments are more often seen by local citizens as the place to go to for support; local expectations will be high and can only be met if local government is given the right level of resources and the autonomy to use them most effectively in the community."