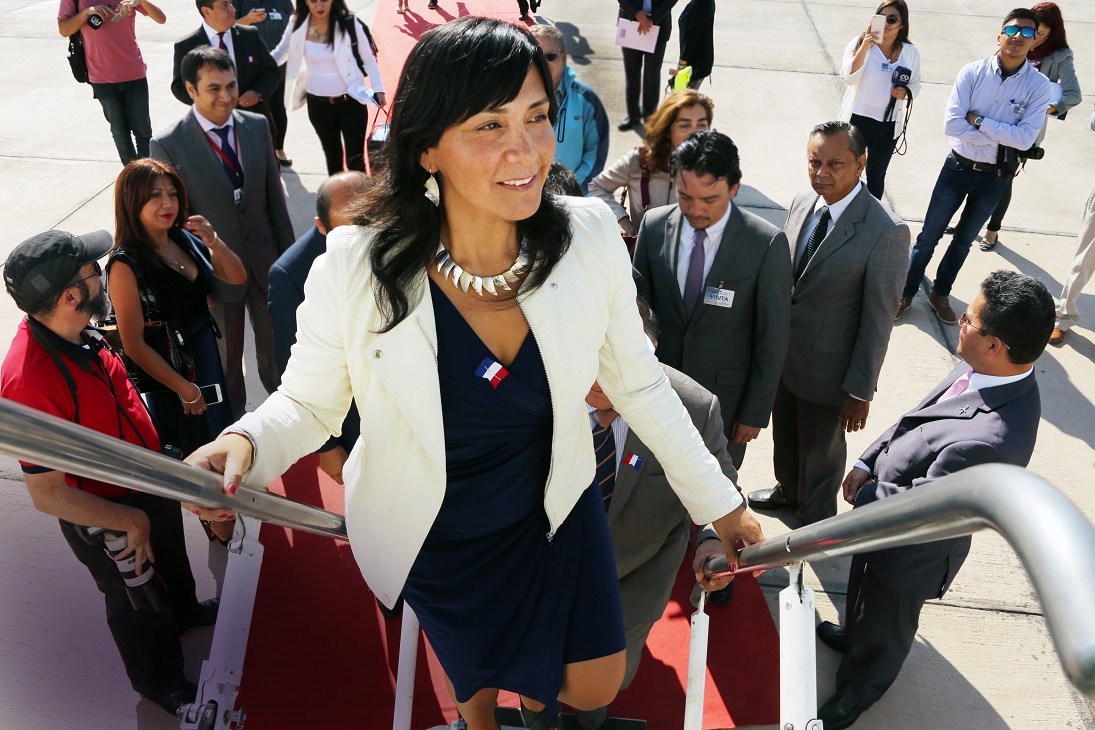 Manuel Manrique spoke to Paola Tapia*, Transport and Telecommunications Minister, Chile just before she stepped down in March about her work with local governments, and how she is helping Santiago develop a 21st-century transport network
How does the ministry work and interact with local and municipal governments?
In order to develop efficient public policies and in accordance with the objective of advancing the decentralisation of the country, we need to work in a coordinated manner with different institutional channels, as well as with regional and local governments.
To this end, the Ministry of Transport has regional representatives (SEREMIS or Ministerial Regional Secretaries), who are in charge of leading the various initiatives that the ministry promotes, in addition to reporting on progress and possible incidents. It is through them that coordination with local governments is carried out.
Given our geography, reinforcing connectivity is an aspect that we are working on continuously. During the government of President Michelle Bachelet, important progress was made. For example, a boat service was inaugurated that crosses 770 kilometres of Chilean Patagonia, from Puerto Yungay to Puerto Natales. This trip was previously done by plane or by crossing through Argentine territory.
Working with local governments allows us to get to know first-hand citizens' needs and helps us prioritise areas with the greatest demand, as the information delivered by them is essential to decision making. Based on this information, social investment through subsidies can be determined for more than 5 million people across the country, and this has risen from 104 billion pesos [US$172 million] in 2014 to 174 billion pesos in 2017.
Espacio Público, a think-tank, has called Transantiago, the capital's transport system, "Chile's worst public-policy project" since the country returned to democracy in 1990. Your predecessor's resignation came, in part, over responsibility for Transantiago's failings. What steps have you been taking to improve the network,with regard to crime and congestion in particular?
The implementation of public policies requires long-term work, which often is not exempt from criticism and complexities. The beginning of Transantiago–the public transport system in Santiago, the capital of Chile–had multiple difficulties. However, this system has been internationally recognised as one of the best in Latin America, due to the advances it has brought in various areas and the progressive improvement that has been carried out, especially in the quality of service and coverage, all with the aim of improving the quality of life for those who use it.
To improve the public transport network, we have made substantial progress in the construction of infrastructure to increase speed and reduce travel times, with the network growing in Santiago from 256 kilometres to 314 kilometres between 2014 and 2017. We made an important step forward with the launch of a new metro line of 15 kilometres and another was built in parallel that will be inaugurated in 2018 adding another 22 kilometres, making an increase of 40 percent in the underground network. In addition, we launched the first 20-kilometre suburban train to the south of the city. Through these services we have decongested the city and boosted one of the biggest benefits of the system, which is fare integration that allows people to use buses, subways and suburban trains with the same card, paying only once in a set period of time.
In terms of buses, we have added new services and a nighttime network to ensure coverage and better schedules for users. One of the biggest problems is fare evasion which was at a rate of 34.6 percent of riders in 2016. For that reason, we implemented a comprehensive plan against this behaviour. We achieved a historical reduction in non-payment of fares, lowering this to 10.3 percent in one year. During the same period, the payment card charge network was expanded by 75 percent.
With regard to crime, this is addressed by other agencies such as the Ministry of the Interior and Public Security. Despite this, as an authority we have worked on the implementation of pioneering measures to support the work of institutions responsible for public safety and provide users with travel options. Thus, for example, the night service was created, which has more than 30 routes, which follow fixed schedules. In addition, LED lighting has been implemented on the streets, and a special partnership with the police has been developed for popular and potentially disruptive events, such as football matches between the main Chilean teams. We are also developing a bidding process to introduce security measures for drivers such as segregated booths and security cameras inside the buses.
How has digitisation helped improve public transport in Chile?
As a ministry, we have incorporated a series of technological measures to improve the services provided by the public transport system in the country. For example, by means of cameras, we check that the exclusive lanes for buses are respected, which has a positive and direct effect, shortening the travel times of users. In addition, through travel planning applications developed in collaboration with Moovit and Google, we provide information on routes, services, itineraries, stopping points and estimated travel times in 19 cities in the country.
In recent weeks, a pioneering information dashboard for the management of the bus fleet was launched. Through this dashboard, the location of each vehicle from the public system is displayed, which enables efficient decision making in contingency situations.
The incorporation of technology is helping to improve the operation of the system, along with streamlining the travel of users who have new tools that allow them to make better decisions when travelling on public transport.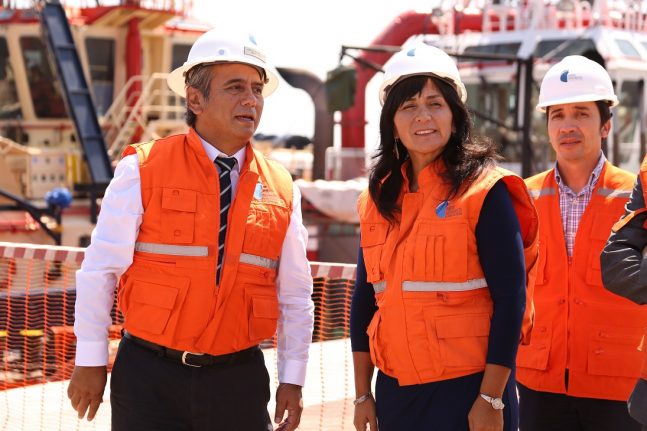 Is transit data made readily available? How is the ministry working to drive innovation through data?
Since 2015, the ministry has been promoting an opening up of data. For example, the Metropolitan Public Transport Authority (DTPM) has set up a web service that allows access to GPS data for all buses operating in the capital's network, which is used by applications to provide such information to users. In addition, the Source-Destination Survey of Santiago was published for the first time, which contains the entire database used to plan the transport infrastructure of a city.
The Traffic Control Operative Unit (UOCT) publishes information on road incidents that is taken from platforms such as Waze, which provides this data to drivers.
In addition, the Smart Cities Unit has promoted the creation of collaborative spaces in conjunction with universities, promoting the development of initiatives, undertakings and research that contribute to improving mobility and public transport in the country.
Last September, taxi drivers protested at the growth of mobile ridesharing apps, such as Uber and Cabify, and blocked the main road to Chile's principal airport in Santiago. Is the answer regulation of such services or their removal from cities?
The provision of passenger transit services through platforms is a reality that we must take responsibility for, and that is why, as a government, we need to establish a regulation whose main focus is to protect the users of these applications.
We believe that these new modes can coexist with the traditional means of passenger transport such as taxis or collectives, as long as there is a regulatory framework that establishes specific rules and requirements and a supervisory authority for the service they offer.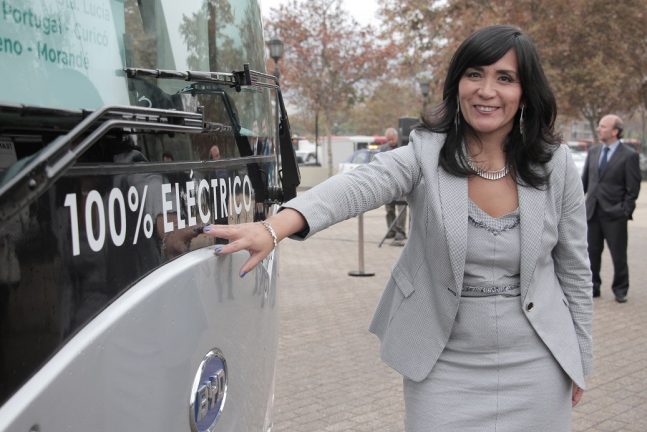 What can you tell us about your plans for the electrification of Chile's transport networks, in particular for city bus fleets?
The new Transantiago tender will see the introduction of 90 electric buses in the coming years, but we incorporated the first three electric vehicles into the system during the last months of 2017, marking a milestone in the field of electromobility. The Ministry of Transport in collaboration with the Mario Molina Center, Sofofa, Enel, CORFO and the VTT of Finland, has formed an Electromobility Consortium to design a strategy for the introduction of electromobility across public transport in Santiago. Currently, we are awaiting the results of an application to the Green Climate Fund whose objective is to develop a set of technical components established in the strategy including an evaluation of operating conditions for e-buses; route design and cargo infrastructure; capacity development in TP operators; evaluation of impacts, among others.
Additionally, in December 2017 the National Electromobility Strategy was launched, an initiative promoted by the Ministries of Energy, Environment and Transport, with the aim of establishing a programme to advance the technological transformation of the transport sector in Chile.
Gender equality has dominated the headlines in terms of business and entertainment. How is your ministry working in the public sector to encourage job promotion and combat harassment?
The transport area historically in Chile has developed without women having equal representation. In fact, I have worked for 14 years in the Ministry of Transport and Telecommunications and I am proud of having the confidence of President Bachelet to be the first woman named minister for the portfolio. There is no provision for equality in the directives on companies. For that reason, in 2017, we started an unprecedented working group for women leaders in relevant companies that ended up resulting in the first policy on gender equality in transport. Additionally, we awarded prizes to institutions that have made a substantial contribution to gender equality, including entities such as the Port Company of Arica, the Faculty of Physical Sciences and Mathematics of the University of Chile and the National Railway Company. We hope that this recognition will be continued with a future government.
We want to promote and show that there are job opportunities where women can be added at scale, from driving vehicles to being the highest executives within a company or institution. In addition, we are carrying out studies to evaluate the ways in which women use public transport, the situations that affect their movements, and a determined fight against harassment through training and discussions. We have put the focus on gender equality within a global perspective of building cities with a more just society.
*Tapia was Minister from March 2017 to March 2018.