Chicago targets more inclusive services
11 November 2019
by Jonathan Andrews
In January Chicago became the first city to pilot a new assessment tool to track progress and measure commitment on digital inclusion. By Jonathan Andrews
In 1999 Chicago was one of the first cities in the US to implement a non-emergency management system, 311. Twenty years later, however, it had become dated and was solely based on phone communication.
"There was a clear need for greater accessibility, accountability, and transparency," says Danielle DuMerer, the city's chief information officer, who stepped down from her post in August. "We also knew that we wanted to build a system that reflected the diversity of our city and included our residents' voices."
To achieve this DuMerer helped foster a design-led engagement process with residents through 11 in-person workshops and focus groups to generate feedback. She reached out to Chicago's Civic User Testing group and early versions were then tested with residents at libraries and community colleges across the city.
A crucial element to this was involving the Commissioner from the Mayor's Office for People with Disabilities, Karen Tamley.
The pair have known and worked together in the city for over 10 years on digital inclusion and accessibility. Ensuring the new communication management system was accessible to all was paramount.
"When we are deploying a new website or looking at a new internal product we definitely utilise members of the disability community to test to make sure it actually works for them," explains Tamley. "I don't want to be spending money on accessible pedestrian signals on corners where the blind community doesn't feel it is needed."
In addition to interacting with city departments and agencies, the new system, called CHI 311, allows residents to request city services and track progress from the beginning to resolution–either online via the web portal, a new app, or through various media channels (see end box).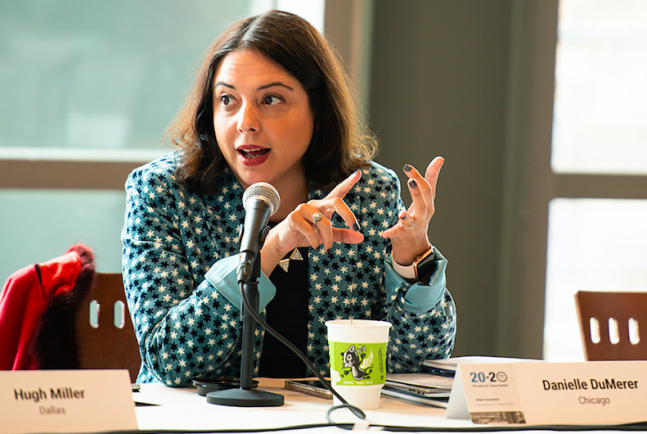 "The new 311 system is the heart of the city, as information flows between it and many other systems," says DuMerer. "By working with aldermen, residents and community groups to gather feedback on how they would like the system to look and what capabilities they need, we were able to develop a system that truly works for Chicagoans."
Following the launch of CHI 311 in December, the city wanted to make sure they were getting it right in other areas. In January, Chicago became the first in the world to pilot a tool to track progress and measure commitment to digital inclusion.
Created by G3ict–a global initiative for inclusive ICTs–, World Enabled, and Microsoft, the Smart City Digital Inclusion Maturity Model helps cities evaluate the current state of ICT accessibility and inclusion of persons with disabilities in their digital and smart services.
Focused on a broad range of functions including communications, procurement, training and technology standards, the tool has 50 variables across six pillars and includes key performance indicators and metrics to support advancing accessibility and digital inclusion.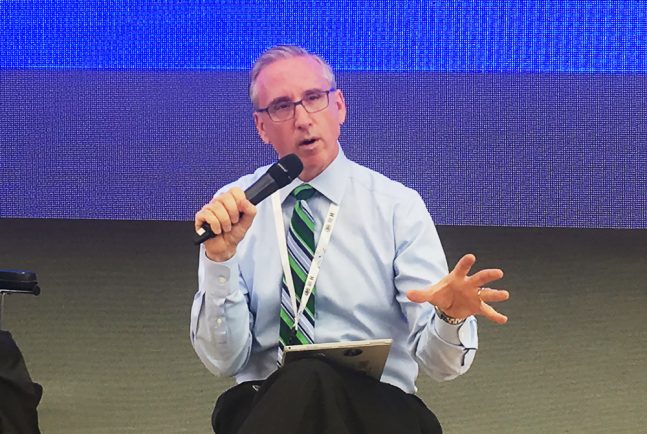 "Over two days in Chicago we brought in a team of G3ict experts and had some really detailed discussions with the city about where they felt they were doing well and what they were struggling with," explains James Thurston, co-founder of Smart Cities for All and G3ict Vice President. "We were then able to give them real-time input and suggestions."
The outputs included a report, which lists the city's scores and variables, and a roadmap on how to move to a greater level of inclusion. All of this was happening prior to a new mayor and administration taking office.
"Karen and Danielle were able to hand the report to the new mayor and say, 'We did the assessment, and these are the kinds of things we need to improve on, from a technology inclusion perspective,'" says Thurston. "They both really rolled up their sleeves and dug into the recommendations and priorities."
Although an internal document, rather than a "name and shame" exercise, Tamley reveals that one area she and the new CIO will focus on is the underrepresentation of data on people with disabilities. She wants to increase the amount of disability-related data to better engage and inform the digital ecosystem.
"It shined a light on our culture, vision, processes, how we use data, and perhaps things we might not have thought about before," says Tamley. "When you have 40 to 50 departments that are touching the digital space in some way shape or form there is certainly a lot of work and building of your internal culture to make sure there is an understanding of what disabilities can be."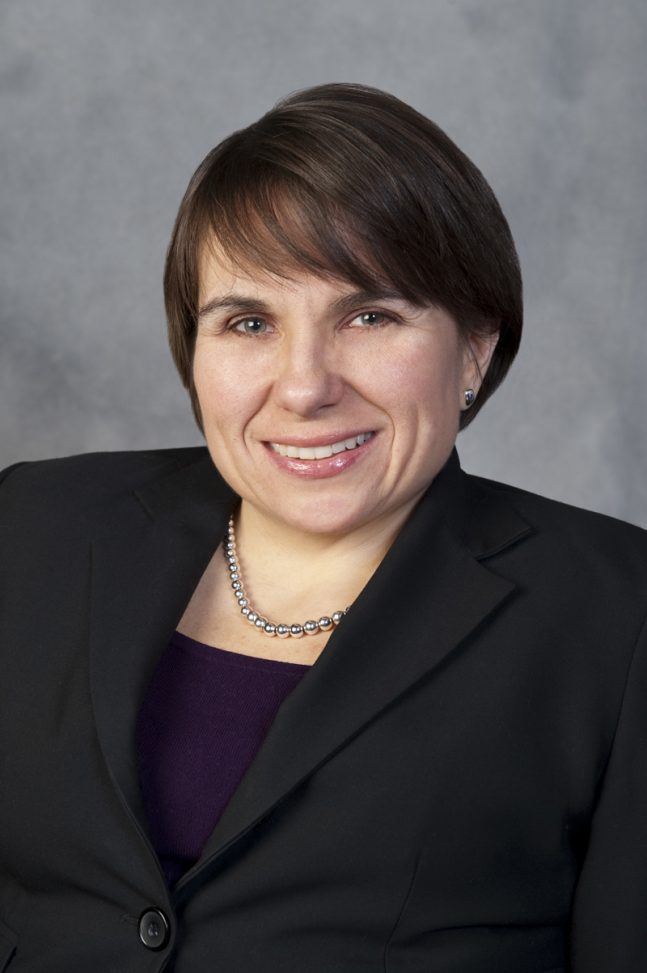 Areas of strength identified by the roadmap include leadership, structure, coordination, cooperation and looking at inclusion as a business case rather than for purely legal compliance reasons.
"You have to look at this from the lens of the business case and how this is going to make your local economy and city stronger for everybody," explains Tamley.
Thurston adds that Chicago builds accessibility in from the outset, highlighting the city's new 311 system. He compares this to how one US city had developed something similar.
"I was sitting with the CIO not too long ago and I asked him if someone who is blind can use the new 311 system to pay a fine or apply to a programme," he explains. "I could literally see the blood draining from his face because he knew that a blind person couldn't. But in Chicago they did it right from the outset and so now you have an important smart solution deployed that is accessible."
Thurston says that many cities, organisations, and companies often look at the bare minimum to "get over the bar" and not be sued under the Americans With Disabilities Act.
"What we have seen in being successful in terms of embedding inclusion into the DNA of a city is thinking about it in a more broader business sense as well," he says. "Being able to sell it up into the city and make investments in inclusion and accessibility based on the business case makes good sense to do this, beyond just, 'We're not getting sued'."
Tamley is still keen to learn from other cities and regularly speaks to commissioners in other large US cities on the issue of digital inclusion. In May those calls led to the first face-to-face meeting with 12 of her peers to talk about accessibility.
"I am not going to claim that we have all the answers and that our work is done in being fully accessible to everyone because accessibility to me is always from the perspective of the user," she adds. "Because what is accessible to one person with one type of disability may not be accessible to a person with another."
Having served the city as commissioner for 14 years, working for three mayors, Tamley has seen city digital services grow and change for the better.
"In 10 years' time I hope that we are not putting anything out there that is not accessible as a matter of course," she says. "And that we have made progress on the digital divide."
Included in this is staying engaged with G3ict and World Enabled.
"Karen and Danielle asked us to come back and do another assessment in six months to see how they've improved and to be accountable," says Thurston. "That is a real sign of their leadership and commitment."
---
CHI 311
311 City Services is the primary way that residents interact with city departments, requesting services that are delivered by departments and agencies. With the new system, in addition to calling 311, residents can now request city services and track progress from the beginning to resolution online via the CHI 311 web portal, by downloading the new CHI 311 mobile app, or through multiple media channels and then provide feedback on the service delivery.
The benefits the city lists include:
Improves resident experience by making it easier to find information, submit requests and track status of requests.
Gives residents the ability to find information or submit requests through multiple media channels, including City of Chicago's first ever mobile app.
Makes it easier to identify opportunities for improvement with continuous monitoring and performance measurements.
Optimises service delivery to decrease time to complete a service request.
Enables departments to better manage and track their work.
Residents are able to stay up to date each step of the way and track requests as they move through the process.
Better allows 311 operators to access the information needed to assist residents.
Allows callers to avoid waiting on hold by giving them the choice of having a 311 operator call them back in the order they called to assist with city service requests, information inquiries or address concerns.
---
Smart City Digital Inclusion Maturity Model
The tool helps cities worldwide assess and benchmark their level of digital inclusion and ICT accessibility.
It lays out five distinct levels of maturity for digital inclusion and accessibility progress across multiple dimensions that are important to all cities, such as technology, data, culture, strategy, and governance. The model supports the development of roadmaps and strategies to grow and mature a city's commitment to digital inclusion.
Smart Cities for All has begun to test the pilot model with partner cities around the world. The pilots are:
Tailored to the partner cities and their objectives.
Flexible and allow for an assessment across an entire city, a department, or multiple departments.
Comprised of four phases:
Prep – remote engagement between Smart Cities for All and the city. Sharing information, documents and preparing for the experts' site visit.
Expert Site Visit – a team of three to five experts visit the city for a series of meetings and events over two to three days to explore and further refine a common understanding of how the model aligns with the city's efforts.
Analysis – Smart Cities for All and the expert team review all input and gather further information to determine the level of city maturity across the model's five dimensions.
Report – Smart Cities for All presents a confidential assessment report to the city and suggestions for moving forward.