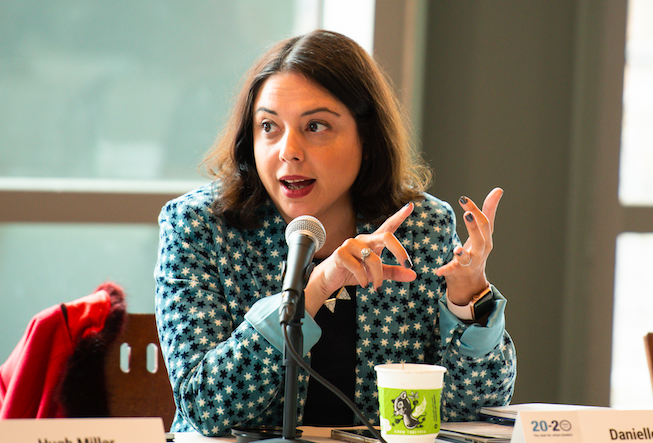 By Danielle DuMerer, CIO & Commissioner, Department of Innovation & Technology, City of Chicago
In 1999, Chicago was one of the first cities in the US to implement a 3-1-1 non-emergency management system to make it easier for residents to access city services and offload calls from the city's 9-1-1 emergency management system. However, nearly 20 years later, our system had grown outdated.
There was no way for residents to track their service requests or see where other requests had been made in their neighbourhood, nor was there a resource that provided comprehensive information on the types of services offered by local departments and agencies. There was a clear need for greater accessibility, accountability, and transparency. We also knew that we wanted to build a system that reflected the diversity of our city and included all our residents' voices.
To successfully transform digital services and build trust between residents and government, cities need to change the way we work.
To do this, we brought on a design director to lead these efforts and incorporated human-centred design methods into our product development process. We engaged residents in the design of the new 3-1-1 system, conducting 11 in-person design workshops and focus groups across diverse neighbourhoods where use of 3-1-1 city services had been lower. We leveraged members of Chicago's Civic User Testing group and conducted outreach with local community-based organisations to identify participants.
We held 11 sessions, which averaged 18 participants per session. At these sessions, we listened to residents' visions for 3-1-1, and committed to making their vision our vision. We then tested early versions of the new system with residents at libraries and community colleges across the city and made refinements based on their feedback.
The 15 testing sessions we conducted prior to our initial launch in December 2019 averaged 23 participants each. In addition, we have been conducting in person engagement at events throughout the city. By working collaboratively with residents, community groups and City Council members and their staff, we were able to gather extensive feedback that continues to improve the new system.
To successfully transform digital services and build trust between residents and government, cities need to change the way we work.
What did we hear?
Transparency matters: Residents want to know what is happening with their requests–so we've made it easier to track status. We also tell them how long each request should take to be completed.
Residents want to engage the city in words that work for them: We are working to limit city speak and provide support in multiple languages.
Residents want choices and options: Our residents can call, text, Tweet, submit online and via mobile app. We also enable residents to submit requests anonymously.
Residents want to provide feedback–both complaints and compliments: Residents can provide feedback via surveys and participate in the product roadmaps of our digital tools.
Through our online public roadmap, residents can follow real-time updates of new 3-1-1 features, contribute their ideas, and vote for features they would like to see added. We also hold resident trainings at libraries, community events, and Aldermanic ward offices.
Through a one-on-one blended learning model, digital skills trainers available at approximately libraries throughout the city help residents use the system. To encourage use of the CHI 311 mobile app, we've introduced a benefits programme where organisations and businesses provide discounts or other incentives to residents who have downloaded the app.
We've engaged with local university students and with leaders within the disability community to ensure that the system works for everyone.
To truly promote transparency, anyone can access every request that's been made at the city's open data portal.
In Chicago, we believe 3-1-1 is the heart of any city, as information flows between it and countless other systems. And we've learned that community engagement and resident input should be at the core of any system modernisation effort. Focusing on interaction, and a system that residents want to and feel comfortable using, it is crucially important building trust and healthier communities. Public engagement efforts must meet residents where they are–in their communities–not just at City Hall.