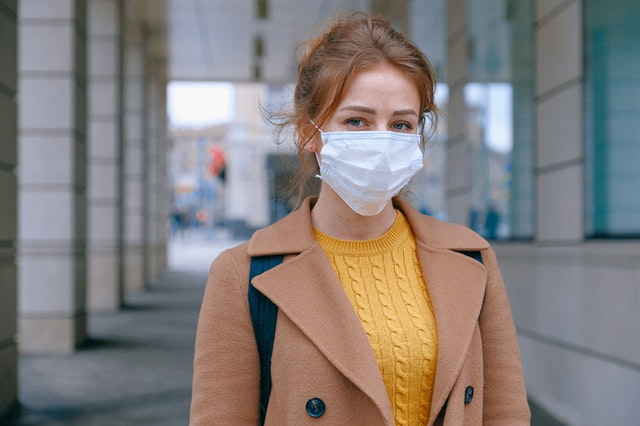 The City of Cannes has been trialling artificial intelligence (AI) software to track mask-wearing and social distancing in preparation for the easing of France's strict lockdown from today.
An AI algorithm transforms images from security cameras into data to calculate the number and percentage of people who are wearing face masks and practising social distancing, as is required in public places due to coronavirus (COVID-19).
The technology, provided by start-up Datakalab, has been deployed in three Cannes markets since April 25 and has now been expanded to buses in the Palm Bus network. According to the data so far, 74 percent of people in Cannes are complying with mask-wearing rules.
Datakalab and the city stress that the technology is GDPR-compliant, that no images are stored or broadcast, and that it is not a facial recognition system.
A dashboard and alerts keep municipal staff up to date on mask-wearing trends throughout the day.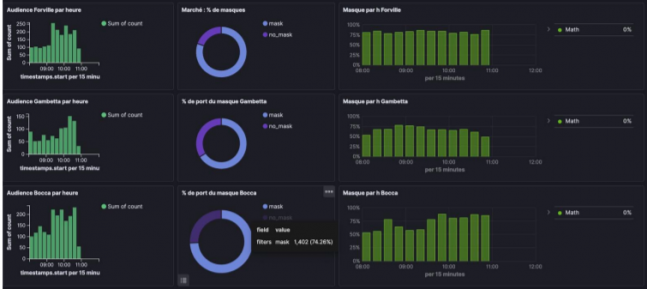 A spokesperson for the City of Cannes told Cities Today: "The first goal [of using] this technology is [to give us] objective data and statistics to anticipate and act quickly to protect people's health and avoid the spread of this virus. Automatic alerts to city authorities and police are sent where breaches of mask-wearing and distancing rules are spotted. We may act first with benevolence and pedagogy and, if needed, with coercion."
The data is also used to predict demand for face masks.
Xavier Fischer, CEO of Datakalab, said the technology "fully respects GDPR standards, which proves that great resources can be used to guarantee health security while protecting personal data".
"The images are processed locally and we do not store [any] images," said Fischer. "This technology is simple and deployable everywhere, in public spaces, hospitals, transport, stations, airports, shopping malls or stadiums."
Surveillance
A spokesperson for the City of Cannes said the technology could be used longer term.
"The Datakalab algorithm will permit us to monitor the number of people, the gender, the age segmentation, the attention and the emotion of the public, in total respect with the GDPR," they explained.
On possible concerns about civil liberties and privacy related to surveillance technology, the spokesperson commented: "Cannes is the number-one city in France for surveillance and security cameras, and we are proud about that. Each citizen is aware about this policy and they have just elected Mayor David Lisnard with 88 percent of the votes in the last municipal elections, which is a record. It shows a total approval of this decision."
Bloomberg reports that the Datakalab technology is now also being trialled in the Chatelet-Les-Halles station of Paris Metro. Cities Today has contacted RATP, the Paris metro authority, for comment.