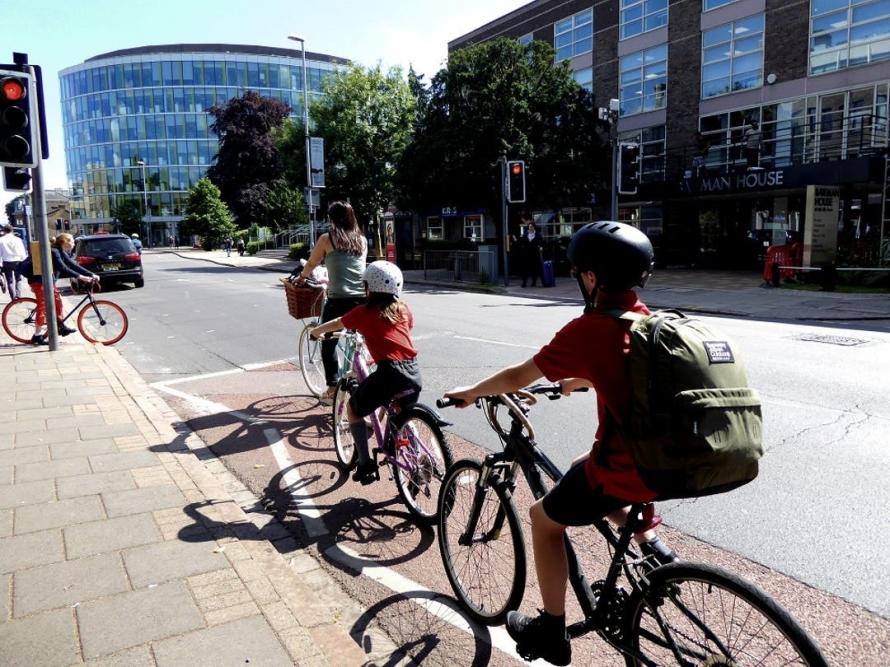 Cambridge has the highest percentage of people walking or cycling to work in the UK (21 percent), according to a report published by law firm Irwin Mitchell and the Centre for Economic & Business Research (Cebr).
Based on official figures from the Office for National Statistics and local government, the report coincides with the opening of a new cycling route in Cambridge earlier this month, one of five cross-city cycling schemes being funded and delivered by the Greater Cambridge Partnership (GCP), a collaboration between city government, business and academia.
Aidan Van de Weyer, Chair of the GCP, told Cities Today: "This [report] is great news, but there is much more to do. These include bold plans to transform public transport so more people can choose sustainable journeys in order to improve air quality and cut congestion. The Greater Cambridge area is experiencing extraordinary economic growth and will expand over the coming years."
The city has one of the fastest growing economies in the UK, with 11,300 new homes due to be built over the next 12 years.
Other key findings in the Cebr report revealed:
London has the highest proportion of people using public transport for their daily commute, with 28 percent using bus, rail or underground services.
Just 3 percent of Swansea residents use public transport to get to work.
Four percent of Birmingham residents walk or cycle to work–one of the lowest figures for a city in the UK.
Eight out ten of the UK's least polluting cities are in southern England.
Last month, Birmingham City Council passed a motion declaring a climate emergency in the city and announced the creation of a climate emergency task force to help implement its 2030 zero emissions goal.
A Clean Air Zone is also due to be introduced in the city centre in 2020.
Reacting to the report, a Birmingham City Council spokesperson said: "We recognise that there is still a long way to go, but we remain committed to delivering a sustainable city for all who live, work and visit here."
Charlotte Cervin, an economist at Cebr, told Cities Today: "There is definitely room for improvement in northern cities, especially in the context of the government's new zero emission goals."
The 2050 zero emissions pledge was enshrined into law in June by the former prime minister, Theresa May, making the UK the first major global economy to do so.