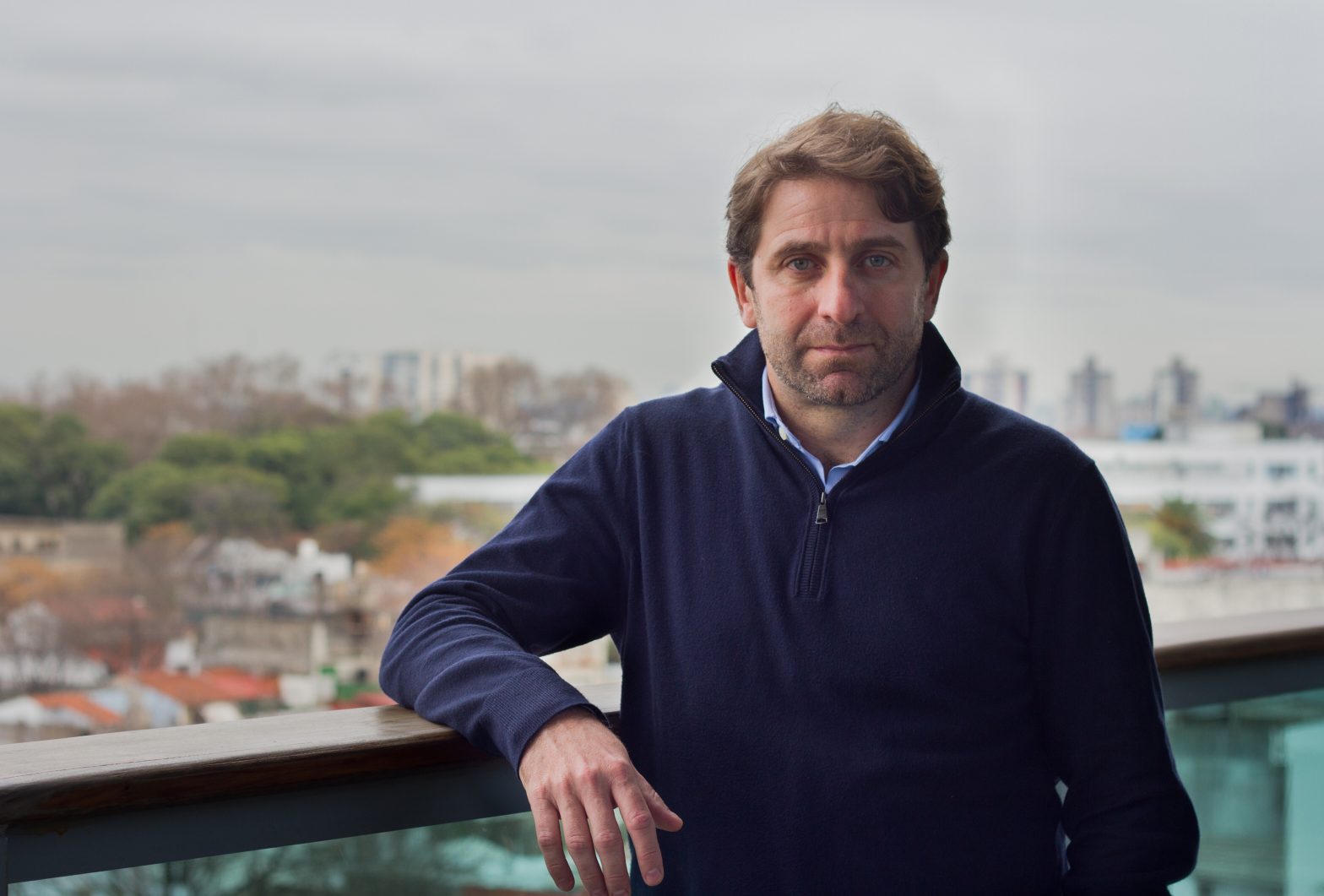 Photo: Fernando-Straface-2
Buenos Aires positions itself as a post-pandemic destination for digital nomads
11 December 2020
by Sarah Wray
Last year, the Argentinian capital of Buenos Aires saw a record three million tourists, including a growing number from China and Europe. Its international strategy, published in 2019, targeted increasing this to 3.5 million visitors a year by 2023.
Then came COVID-19, which has decimated global tourism and raises big questions about the future of cities and their economies – from when visitors will return and at what scale, to the impact on international study, remote work, business travel and more.
Buenos Aires is still positioning itself as an attractive global city in which to live, work, travel and study "but we have to change the avenues by which we achieve that vision," Fernando Straface, Secretary General and Secretary for International Relations, City of Buenos Aires, told Cities Today.
He said that in some ways the pandemic has "levelled the field" of competition between global cities and Buenos Aires could strengthen its position.
He believes that cities' ability to attract investment and talent will be more focused more than before on factors such as preparedness and resilience to health events, climate change and other shocks; effective use of public space and mobility; and good governance, including demonstrating rapid crisis response.
"We think that the future competition of cities is going to be around quality of life," Straface said.
The 'human scale' city
He said Buenos Aires' strengths which could help boost its recovery in this post-pandemic context include a mild climate for outdoor activities, a relatively cheap cost of living, a high standard of free healthcare – even for foreigners – and demonstrating "evidence-based policy decisions" during the pandemic. This included collaborating with other Latin American cities to co-ordinate the response and utilising data dashboards.
Buenos Aires is working to become a '15-minute city' where everything is accessible within the local neighbourhood.
In August, the city announced plans to add 17 kilometres of new bike lanes, including in central areas, adding to the existing 250km. It also pedestrianised around 100 streets.
"We were trying to add more bike lanes and provide more space in the city before but with the pandemic, we accelerated that trend and also created a lot of pedestrian areas," Straface commented.
"This is not only as part of the response to the emergency and the need to make space, but also as a way of accelerating our vision of 'human scale' urban design," he said. "And that element also is becoming a part of our identity that we propose to the world for the city of Buenos Aires."
Digital nomads
Remote work – at least at some level – looks set to be here to stay for the long-term, alongside associated shifts such as longer stays abroad that combine seeing the world with working and studying.
Attracting this demographic, including freelancers, entrepreneurs and remote workers, is also a key part of Buenos Aires' refocused international strategy.
"We believe that this is an excellent opportunity," Straface said.
The city is developing a new 'BA Digital Nomads' programme to make things as easy as possible for those coming to Buenos Aires. This includes creating a dedicated visa, making it simple to access housing and health services, and providing a 'single window' point of contact.
In terms of business, before COVID the city's key economies were construction, business services, logistics and transport. Post-COVID trends it has identified are the growth of creative and cultural industries and it will work to stimulate the 'contactless economy', including e-commerce, e-payments, telemedicine, digital entertainment, fintech, blockchain, big data, AI and IoT.
"Our main competitive advantage for that is the human capital of the city," said Straface, noting that it has close to 40 public and private universities.
Buenos Aires' international student sector has been hit hard by the pandemic. In 2018, the city attracted 92,000 international students and was targeting 120,000 in 2023. The latest strategy prioritises students from the Latin America region initially before the US, Spain, France and Germany in the next stage. It is also looking to China as a possible growth opportunity as some Chinese students consider alternative destinations to the US due to COVID-19 and political tensions. The goal now is to return to 2019 international student numbers by 2023.
The city is also launching a Visit BA programme to prepare for the gradual return of tourists and is focusing on WTTC safe destination status and agreements with other cities in the region on 'travel bubbles' and 'safe corridors'.
"I was in love with the previous international strategy – it was a very strong one," Straface said.  "But I'm also becoming very positive in terms of how we are going to make the most of the opportunities in the 'new normal'."