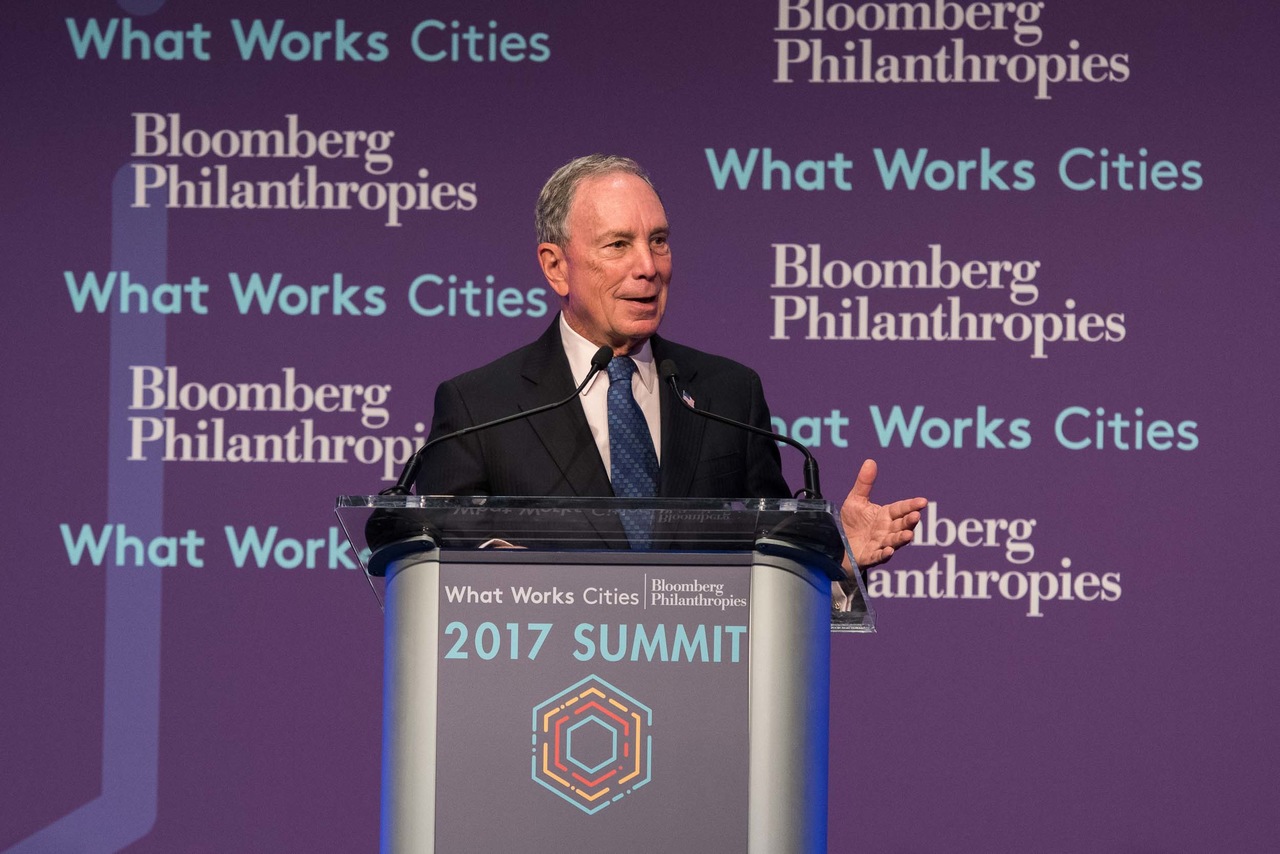 Bloomberg Philanthropies has announced a new effort which will publicly recognise municipal governments that most effectively use data to allocate resources and improve residents' lives.
The What Works Cities Certification will be led by a team of national experts who will assess each city's data practices, and then award cities with a platinum, gold or silver certification status. The certification programme will be assessed according to how they are using performance management, open data, performance-based contracting and behavioural insights to deliver better results for their residents.
"What we heard was that cities wanted a roadmap and a standard of excellence to guide them toward success in data-driven governance," Jennifer Park, Associate Director of What Works Cities, told Cities Today. "They also wanted to be part of a community of cities striving toward the same goals–peers they could learn from and share insights with to improve together."
The certification is touted as something akin to an "ENERGY STAR rating for data-driven governance". Certification will be open to all cities in the US with 30,000 or more residents. Certified cities will be announced annually and any cities that do not initially qualify can reapply every other year.
"Unlike other efforts that have traditionally acknowledged specific successful initiatives in cities, What Works Cities Certification acknowledges governments that are developing a broad, citywide capacity for using data and evidence, thus rewarding the efforts that drive truly systemic, sustainable culture change," added Park.
Some of the experts who will assess each city include Stephen Goldsmith, Director of the Innovations in American Government Program at Harvard's Kennedy School of Government, and former Mayor of Indianapolis; Christy McFarland, Research Director at the National League of Cities; and Neil Kleiman, Director of the New York University Wagner Innovation Labs.
The programme was announced at the second annual What Works Cities Summit. Ten new cities have been selected to join What Works Cities, bringing the initiative to a total of 77 cities, more than three quarters of the way toward its goal of 100 cities.