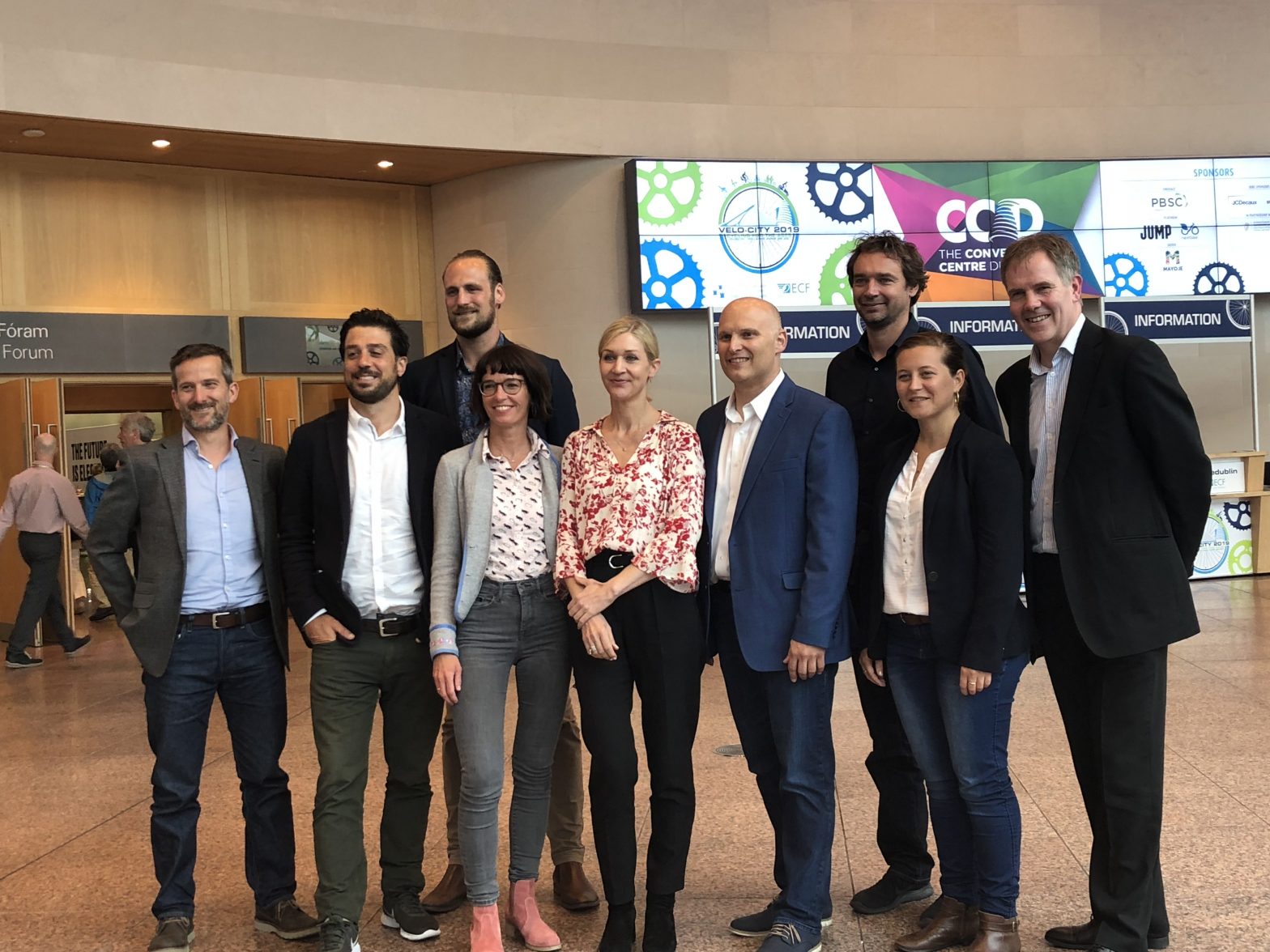 Photo: cie
Bike-share companies team up to share data
01 July 2019
by Christopher Carey
Eight of Europe's leading bike-share operators and suppliers have teamed up to form an expert group to promote the bike-sharing industry in European cities and foster collaboration.
The group, which consists of some of the biggest names in the industry (nextbike, Jump, Ride on, Smoove, Donkey Republic, Mobike, Moventia and PBSC) announced their partnership at Velo-City 2019 in Dublin.
Sebastian Schlebusch, Director of International Business Development at nextbike and Chair of the expert group told Cities Today: "Our aim is to facilitate collaborative research and create a voice for the bike-sharing industry in Europe.
"The first thing we want to do is expand, and get all other bike-sharing operators and suppliers to join us so that we represent the whole industry."
"Secondly, we want to share our data and make it more visible, so that whoever wants to see the impact of bike-sharing doesn't need to look at 20 different sources, they can find it in one place."
The group, part of newly formed umbrella organisation Cycling Industries Europe, collectively operate in over 300 European cities, with 63 million journeys covered in 2018.
The popularity of bike-sharing schemes has exploded over the past 10 years, helped in part by rapid advances in technology and smartphone use.
Dockless bikes, where riders can locate and access free-floating bicycles from their smartphone have created new opportunities for riders, but also present new challenges for cities.
In the last few years dozens of operators have entered the market, with hundreds of bikes appearing overnight in some cities. This has created tensions between some operators and city authorities, with three major dockless bike operators–ofo, oBike and Urbo–withdrawing from the UK in the space of one year following disputes with local councils and widespread theft and vandalism.
"Cities are very important partners for us, because we cannot work effectively without their goodwill and support, but they also need us and our expertise to provide a good service for residents, so there's a mutual interest," added Schlebusch.
"It's important that we use this forum (the expert group) to foster an open dialogue between city networks and the industry."
Lauha Fried, Policy Director at Cycling Industries Europe told Cities Today: "Our ambition is to make sure that cycling and bike-sharing gets its rightful place on Europe's mobility agenda. We will start by pulling together our expertise, conducting research and collecting key data related to the sector. We can then use this intelligence for driving the sector forward and providing cities with the best urban mobility solutions."