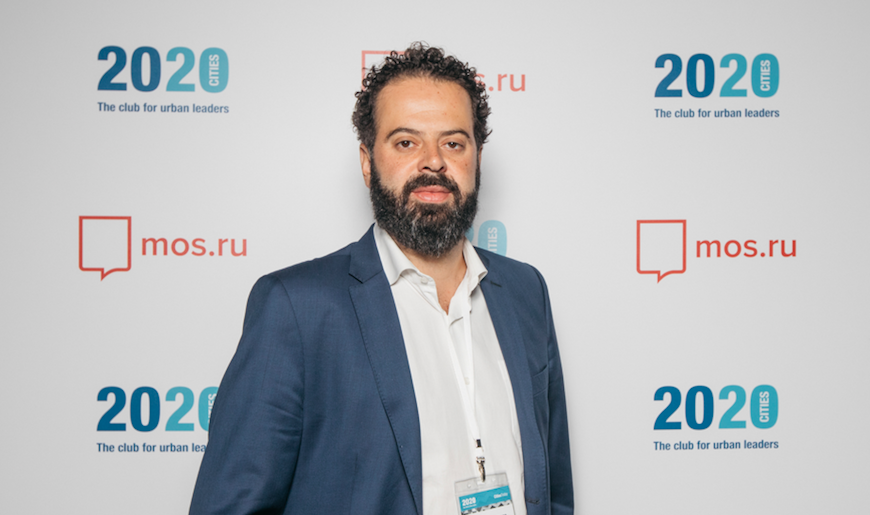 Manuel Manrique spoke to Daniel Nepomuceno, Municipal Secretary of Economic Development, Belo Horizonte, on the sidelines of the 10th 2020 Cities meeting hosted by Moscow and convened by Cities Today in May
What is the relationship like between the City of Belo Horizonte and the private sector?
The secretariat has a very strategic role within city hall and the public sector. Its first priority is to work on development–in search of partners and opportunities within the private sector–and is very focused on attracting investment to generate jobs and income, mainly in the area of ​​technology. We understand that in today's world you can't move forward if you do not allow the private sector to help pave the way and put the city or the country in a competitive light with the rest of the world.
How do you work with other cities inside and outside of Brazil?
I am happy with the work that the city is doing in relation to smart cities, Internet of Things and so on. But on the other hand I am concerned about the pace of this work. Brazil is more bureaucratic–holding elections every two years–and in such a short time it is difficult to establish long-term programmes in the area of ​​technology.
In Brazil, exchange between cities is still nascent. Today, we are trying to make progress in the exchange of figures and data between state and municipal governments, but this is still very new. With other states it is more a concept of cooperation, a sectorised exchange of data rather than working more together.
How is the secretariat working for citizens?
This is the policy of the mayor, Alexandre Kalil, which is to serve citizens, especially low-income citizens. In all technological applications and tools, we try to seek efficiencies for urban mobility in public transport, healthcare, school qualifications and other areas. Low-income residents are the main concern and are also a factor with the companies we work with in the state of Minas Gerais and the City of Belo Horizonte. Today, we have partnerships with Google and other global giants which are focused on this low-income sector and understand local problems.
What are the city's future challenges?
The future challenge is the constant exchange of information with other municipalities and states. Technology and information today are synonymous. There must be exchanges all the time within the public sector. The challenge is for city secretaries to connect and exchange knowledge and then try to find solutions more widely for the city and show results in meetings like this [2020 Cities].
The Brazilian public budget is another reality. We don't get a lot of public money, as there is so much lacking in other sectors. That is why it is important to be at events like this [2020 Cities] in order to celebrate cooperation and bring in partnerships with companies so that, within the concept of smart cities, we can improve efficiency in services. The challenge will always be to improve efficiency in services and, in the case of Belo Horizonte, to do so along with the delivery of a better service as a security issue. These are other priorities: to bring investment into the city and focus on efficiencies.