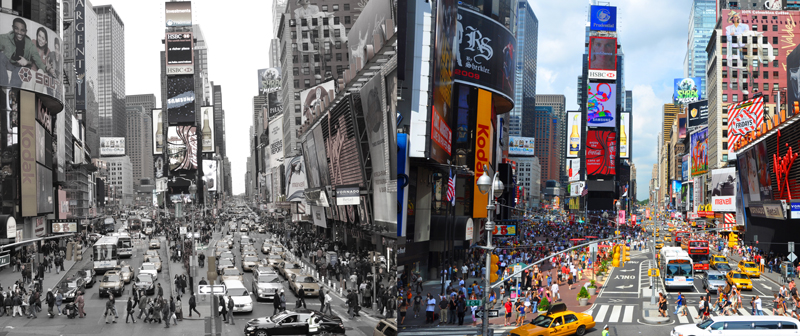 Cities around the world are prioritising the use of public transport and reducing space for private cars. Although this benefits the environment and cuts down on congestion, Nick Michell highlights how restricted access for cars has met with opposition from retailers
In the past, city streets were designed with the private car at the forefront of urban planners' minds. Today, the steady rise in their numbers has led to heavy congestion, high levels of air pollution and less space for public transport. City authorities are now taking on the challenge of making city centres less car-centric, giving priority to more sustainable modes of transport, such as cycling, buses, light rail and walking. The advantages for the environment are clear, but reducing space and access for private vehicles is not always a popular move for all users of public street space. In particular, many local businesses believe that restricting the number of cars allowed to visit and park in the city centre could have a detrimental effect on their livelihoods.
Dublin
As Ireland began its recovery from the 2008 financial crisis, commuters and tourists started to flock back to Dublin, and the effect of the postponement of two major underground metro projects rapidly became apparent. With mass movement underground no longer an option, and the city's streets getting busier, Dublin City Council had to focus its efforts on projects above ground in order to alleviate some of the congestion.
Luas, the city's light rail transit system, has two main lines; the Red Line, which runs in an east-west direction through the city centre, before travelling southwest, and the Green Line, which serves the south side of the city. To keep Dublin's 1.3 million people moving efficiently, the council decided to join the two with the construction of the Luas Cross City (Luas CC), which became fully operational in December 2017.
"The significant investment to bring the light rail through the city centre was such that we couldn't afford for the trams to get held up in general traffic congestion," says Anne Graham, CEO, National Transport Authority, Ireland. "So we looked at all the measures we needed to put in place to assist the Luas Cross City operations. Part of that was looking at the quays, the movement of buses, how cyclists and pedestrians move around the city centre, and how this needed to change to be able to accommodate the Luas CC."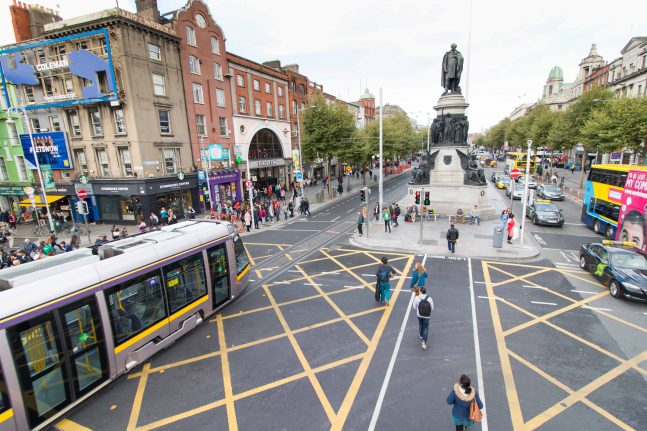 To coincide with the Luas Cross City tram testing, Dublin City Council implemented a number of new traffic changes on the north and south city centre quays. Under the new arrangements, there is now no right turn for traffic from Bachelors Walk—on the north bank of the River Liffey—onto O'Connell Bridge, except for buses, taxis and bicycles. New bus priority traffic signals, approximately 100 metres before the bridge, will control traffic flows and give priority to public transport. There is also a new road layout on the north and south quays, with additional bus lanes and general traffic reduced to one lane.
The Luas Cross City is delivering 13 new stops,eight of these in the core city centre area, as well as expanding public transport share in the region, with 10 million additional Luas journeys per year, while also linking central city business precincts.
"With the new Luas extension, if you didn't control the traffic coming into the city centre, particularly cars, you would have impasses all over the place," says Donal Keating, Operations Manager, Dublin Bus. "I see two things from the changes; more bus priority, which is positive for all those that use public transport, but it's also a mechanism to reduce the amount of cars. If you make it very difficult for cars to come into the city centre then businesses might not stay and that is going to affect public transport because no one wants to come into the city centre. So it is important to strike some sort of balance and that is not easy."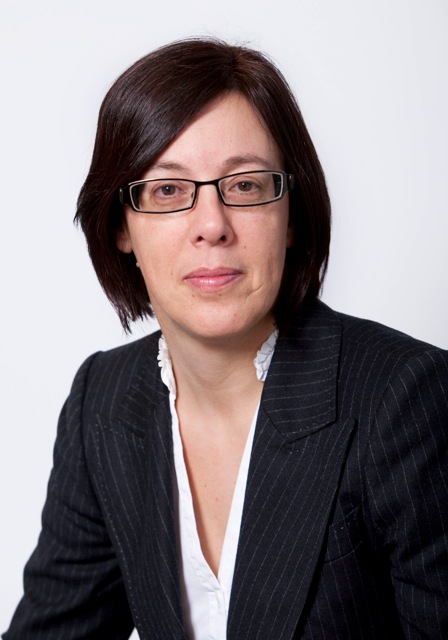 Concerns
The traffic changes have increased bus priority, eased congestion and reduced private car numbers. However, the reaction to the initial traffic change proposals in Dublin, particularly from the retail and hospitality sector, was one of concern regarding reducing private car access to the city centre. They estimated a 17-23 percent reduction in economic activity as a consequence, with a corresponding loss in jobs. The retail sector is also worried that the restrictions, which make shopping by car in the city centre less convenient, will have consequences for turnover and employment. A particular fear is that the car-borne shopper would not transfer mode but instead transfer to out-of-town shopping centres.
"In terms of the changes that have been made, we are quite understanding of the requirements behind them, and certainly supportive of a lot of the concepts, but the business community does need to be reassured that the two vital accesses, hotels and car parks are maintained," says Richard Guiney, CEO of Dublin Town, a business improvement district representing 2,500 businesses in the city centre. "The concern from retailers is that 31 percent of the spend in the city comes from people who come in by car, and those who do come in by car spend disproportionately more than those on public transport."
However, Anne Graham believes that the changes will benefit, rather than hurt, the retail and hospitality sectors. "Much of the retail sector tend not to promote the fact that most of their customers come to their business using public transport, cycling and walking," she says. "So actually, a smaller proportion of their business is accessed by people using their car. Perhaps the higher-value purchases are carried out by people using cars, but the fact that people can get into the city centre by public transport is far more important to businesses than they are sometimes willing to recognise."
Engagement
Across the Atlantic in New York City, the Department of Transport (DOT) has also put in place a number of initiatives aimed at reclaiming street space for pedestrians, buses and cyclists, including the NYC Plaza Program. The DOT works with selected organisations to create neighbourhood plazas throughout the city to transform underused streets into vibrant, social public spaces. The project is a key part of the city's effort to ensure that all New Yorkers live within a 10-minute walk of quality open space.
Eric Beaton, Deputy Commissioner for Transportation Planning and Management, New York City, points out that retail establishments are key stakeholders in the development of public spaces. "We engage them in many different ways," he says, adding that "there is no one-size-fits-all description of how retail establishments feel about public space improvements. Certainly some are highly supportive, while others are concerned about these changes, with many in-between the two."
In large areas of Times Square, lanes for vehicles have been removed and replaced with pedestrianised areas, reducing congestion and creating a more attractive environment for walking.
"New York City is a walking city and in busy areas pedestrians outnumber other street users by orders of magnitude," says Eric Beaton. "Improving our public spaces is both a mobility goal to make walking easier, as well as a goal to improve the livability of the city. We do this quickly, mainly with paint, planters, cheap tables, and some strategic concrete, and then over time, build these out using more durable permanent materials."
One such improvement comes from Street Seats, a citywide programme where local partners apply to transform underused streets into social public spaces during warmer months. Street Seats are installed in the roadbed along the kerb line to create an attractive setting for eating, reading, or working.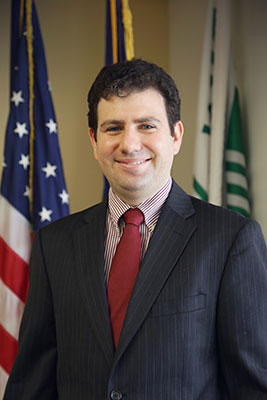 The seats are installations that enhance neighbourhood streets and provide an amenity to support walking and street life. All installations must include plants to screen the seating area from traffic while still providing visual permeability across the street and a continuous open edge along the kerb.
"Road space in New York City is precious, so there is often resistance to any change, including new cycle lanes," adds Beaton. "At the same time, when we do our job correctly we show that we can in fact make the streets safer for everyone, while still accommodating reasonable levels of automobile use."
Beaton emphasises that none of these initiatives would be possible without active engagement with the hospitality and retail sectors, particularly as different businesses hold different views about how transport and public space changes can benefit or harm their livelihoods.
"We try to bring in experience from other projects elsewhere in New York City wherever possible, showing that retail sales have in fact gone up," he says. "But we also engage with the specifics of different areas–sometimes the concern is customer parking, other times deliveries, other times about maintenance of the space, and try to make sure we are working together to solve specific problems. Ultimately, this spirit of engagement makes the final product better."
Embracing change
In Scotland, as part of its City Centre Transport Strategy, Glasgow City Council is planning to create 16 'Avenues' throughout the city centre, which will include the removal of some on-street parking to allow for the widening of footways and introduction of cycle facilities. The streets have been identified as particularly suited to conversion to avenues due to their existing levels of traffic, ability to connect across the city centre and the links they provide to key locations in the city centre, such as shopping facilities.
The council has recognised, however, that not every city centre street can be designated an avenue as there is still a need for some motorised traffic to have less restricted access to parts of the city centre and, in some cases, pass around and through it. The selection of initial avenues is therefore a balance between conflicting demands of motorised traffic and other modes.
"There can be some anxiety from businesses around reducing space for cars, especially parking," says Anna Richardson, City Convener for Sustainability and Carbon Reduction, Glasgow City Council. "That is why it is essential that we work in partnership with organisations, such as the Chambers of Commerce, to communicate the evidence behind our policies that will reduce car dependency."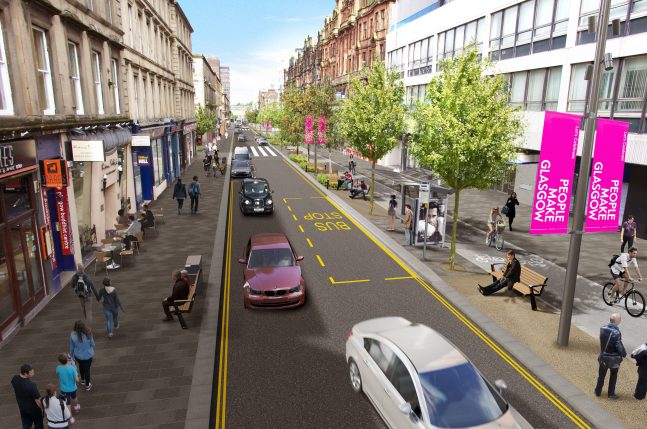 Major improvements have already been implemented in the Union Street area to improve conditions for pedestrians and bus passengers, including the widening of footways. Further works to reduce the impact of car traffic on Sauchiehall Street are due to commence in January 2018, creating the first of the 16 avenues in the city centre.
"Around 14 on-street spaces were removed to facilitate the improvements in the Union Street area," adds Richardson. "Parking spaces will be removed during the implementation of the Sauchiehall Street Avenue although servicing bays and disabled parking will be maintained. We have had no indication that the measures introduced in the Union Street area have had a negative impact on businesses. Consultations for the South City Way, running through a local high street in the south of the city, have shown support from local businesses for a segregated route."
Striking a balance
It is by now clear that the city centres of the future will feature fewer private cars, and prioritise more sustainable modes of transport, such as cycling, walking and public transit. As a result, local businesses, despite valid concerns surrounding the potential detrimental effects this could have on their turnovers, will be forced to accept the inevitable and adapt to it. Data thus far is encouraging, with surveys of shoppers conducted in New York City and Glasgow finding that the majority arrive into the city centre by public transit or walking, with only a small percentage arriving by car.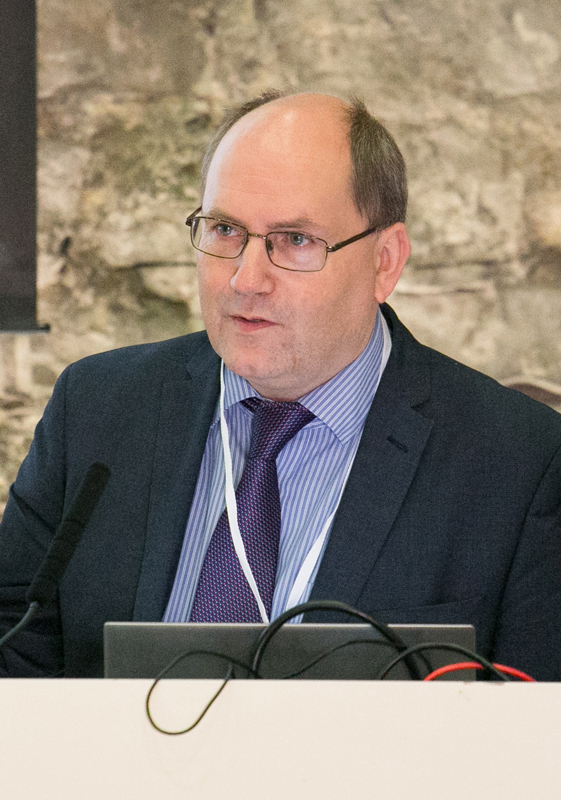 "We also recognise that many establishments operate on thin margins, so even the small percentage arriving by car contribute to a business's bottom line," says Eric Beaton. "This is why we undertook a study to look at actual sales, showing that areas near our projects have seen increased sales volumes. However, it is fair to say that different members of the retail community view these results differently, and there is certainly not unanimous support for every project."
Since the 1990s, Dublin City Council has maintained a policy that no infrastructure would be built that would increase the amount of commuter cars in the city centre, and indeed that any that was built would be for moving traffic away from the centre. Brendan O'Brien, Head of Technical Services (Traffic), Dublin City Council, believes that there is a need for a change in mindset, away from reliance on the car.
"Of course car parks are concerned about loss of income, along with businesses and hotels worried that tourists cannot get to their door, but we need to change the mentality of thinking that if you can't drive to somebody's door, things have failed," says O'Brien. "You can't drive into every corner of every European city and the idea that you can drive anywhere within a city as a measure of success is not good."