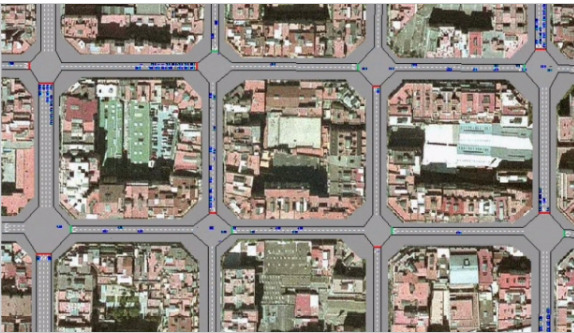 The European Investment Bank (EIB) will provide €95 million (US$112.4 million) for 40 projects in Barcelona to support climate change mitigation and adaptation, including expanding the 'superblocks' programme.
As well as focusing on environmental initiatives, after Barcelona declared a climate emergency in January this year, the projects will also address social inclusion and are expected to create 1,500 jobs.
Jaume Collboni, Deputy Mayor of Barcelona, said: "Barcelona [is committed] to climate action, the green economy and the green transition to a healthier city and greater wellbeing for its people. The 40 projects to be implemented through this agreement between the Municipality of Barcelona and the EIB will help drive these green policies, which are a priority for the city. The agreement also comes as some good news as the city grapples with the repercussions of COVID-19, as it will enable the administration to free up money from the budget to better respond to the crisis."
Up to a quarter of the EIB money will go towards the regeneration of a 200,000 m2 area of the city based on the "superblocks" concept, which aims to give residents better access to facilities in their neighbourhoods. This involves grouping nine city blocks into 'superblocks' where traffic is only permitted around the perimeter and priority is given to pedestrian areas, low-speed zones and recreational green spaces.
The first superblock was introduced in 2016. As of January, six were complete and a further 11 underway. The municipality intends to eventually create 503 superblocks.
Energy efficiency
Energy will also be a key focus, including improving the efficiency of public lighting, municipal buildings and facilities, and enhancements will be made to urban bus lines and cycle lanes across the city.
In addition, the financing will go towards the construction and renovation of nurseries, schools, sports facilities, a new library and care homes. Around 20 projects will target areas in the city which are classified as "vulnerable".
Emma Navarro, EIB Vice-President, said: "Adapting our cities to a more sustainable model is key to achieving the EU objective of climate neutrality by 2050. As such, one of the EIB's main priorities is to support urban regeneration to promote clean and inclusive growth that benefits the public while also helping to combat climate change.
"We are pleased to be signing this agreement with the Municipality of Barcelona to promote investments that will have a huge social and environmental impact on the city."
This is the EIB's sixth programme in Barcelona since 1990 to facilitate investment in urban infrastructure and social housing. The bank is aiming to allocate at least 50 percent of its financing activities for projects that support climate action and environmental sustainability by 2025.