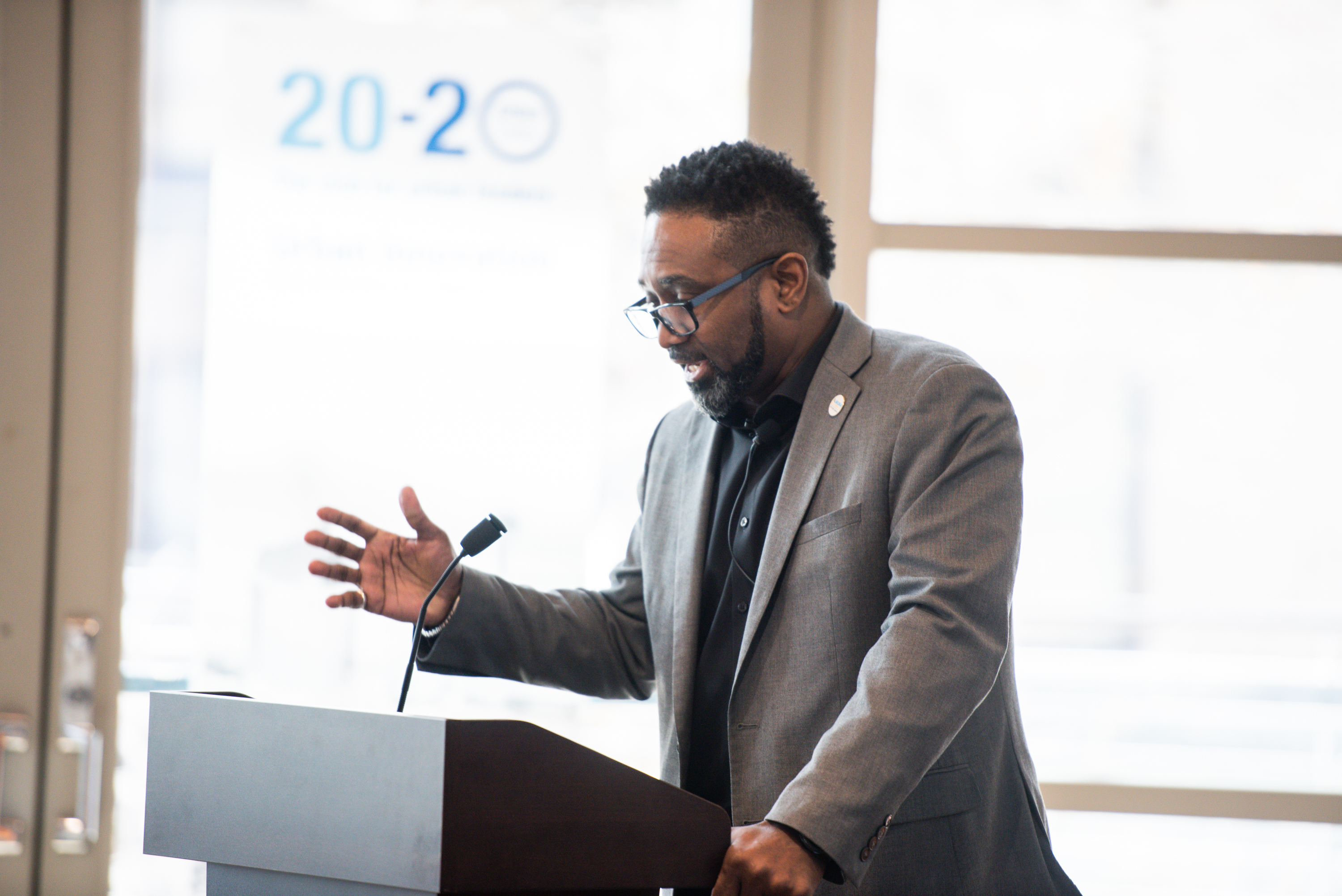 The City of Aurora has formally signed off on its first digital strategy since 1983, which sets out goals for the city to become the leading testbed in the Fox Valley and state of Illinois.
Speaking to Cities Today on the sidelines of the 15th 20-20 Cities meeting, hosted by San Antonio, Michael Pegues, Chief Information Officer of Aurora, said that the holistic strategy is aimed at city departments, businesses, residents and visitors.
"We are trying to provide better public safety, better economic development and looking at how we can impact education," he said. "This is all through the use of technology because it is the foundation to help drive that growth. The critical success factor for this plan to be successful is getting all of that together in the ecosystem."
Located 65 kilometres west of Chicago, the city is the second largest in Illinois, and hosts the number one STEM school in the country. Pegues said the strategy outlines ways to better engage with the education sector and public institutions to create more than 1,000 jobs, specifically in the downtown area.
The strategy includes a focus on procurement, something which Pegues has tried to tackle since joining Aurora's team in 2017 from the private sector.
"There is a pillar that specifically targets how we can enhance the procurement process and look at more innovative ways to purchase technology, products and services," he added.
This pillar will strengthen initiatives already undertaken by the city, including the establishment of a Director of IT Operations and a PMO (Project Management Office) Manager to enhance IT service provision. Aurora has built on partnerships with neighbouring counties and agencies to collaborate on resource alignment and economic development throughout the region. Pegues added that as of December 2017, the IT Division has saved the city US$2.3 million through contract renegotiations and other changes.
The other two main pillars are customer experience and smart services and solutions. Pegues said that what sets his strategy apart from others is that the infrastructure foundations are already built, including 210 kilometres of fibre optic.
"We have a strategy and we are executing it," he added. "Fibre doesn't make a city smart; the people do. How we use that and how we gain insights from the data we collect and share, and how we can make decisions based on that insight to provide better services, is the key."
The next steps include creating a smart city advisory committee, modernising internal IT systems, optimising the fibre optic network with greater digital inclusion, building smart street lighting infrastructure and kiosks, and extending the River Edge Smart Park.
"We are going to learn to be the smartest city in America," said Pegues. "We are not there but we are going to learn and become the premier testbed. We want to attract start-ups, business and visitors and create a nucleus where we can build out these different incubators and innovation centre hubs."