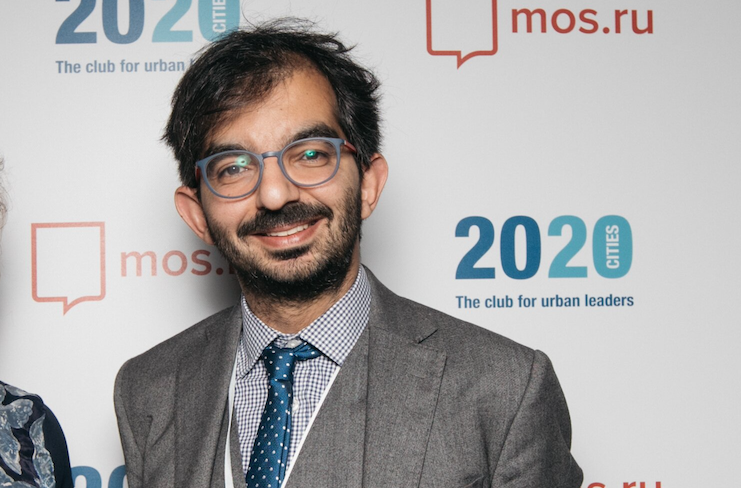 Residents and visitors to the Greek capital can now for the first time communicate with the municipality and report issues through an app.
Developed in partnership with technology company Novoville, the platform allows people to send requests via mobile phone to report real-time problems like abandoned cars, potholes, crumbling pavements, or "extraordinary incidents" that require municipal assistance.
"We now have data on the most important issues faced by residents in their everyday lives and data on the response of the municipality's services," said George Kaminis, Mayor of Athens. "Now, the city's administration knows in a measurable way where the city hurts most and what interests citizens most."
The Novoville app also enables the municipality to inform and communicate with residents about events taking place, important announcements, and gather opinions on certain topics. The platform–which began in October 2018 as a pilot–has so far handled 22,500 requests while 8,500 SMS messages and 2,500 push notifications were sent to the public.
Illegal parking and restaurants and cafes encroaching on pedestrian and public spaces have been the most common issues reported. Once a problem is solved, live updates are sent via the app.
"It will help us regarding the decisions we need to give more focus," Konstantinos Champidis, Chief Digital Officer, City of Athens, told Cities Today. "We have now an aggregated map and a way and method to help us regarding the decisions we need to give more focus."
The app is something which Champidis has been wanting for two and a half years.
"We needed to find the right and proper company to partner with followed by a complex internal decision and selection process," he said.
He explained that the beauty of the system–which according to Champidis costs the city €23,000 a year to run–is that it isn't "something like science fiction" but merely a phone app which allows residents to take a photo of an issue and upload it.
"The new backend CRM system that we have worked on together with Novoville allows us to unify all the information the citizens send to the city," he added. "This is the important thing."
The mayor, Kaminis, added that the new app strengthens transparency in the functioning of the city, the services of the municipality and provides citizen participation.
He said: "It is only through open and participatory principles that technology can be useful to us."