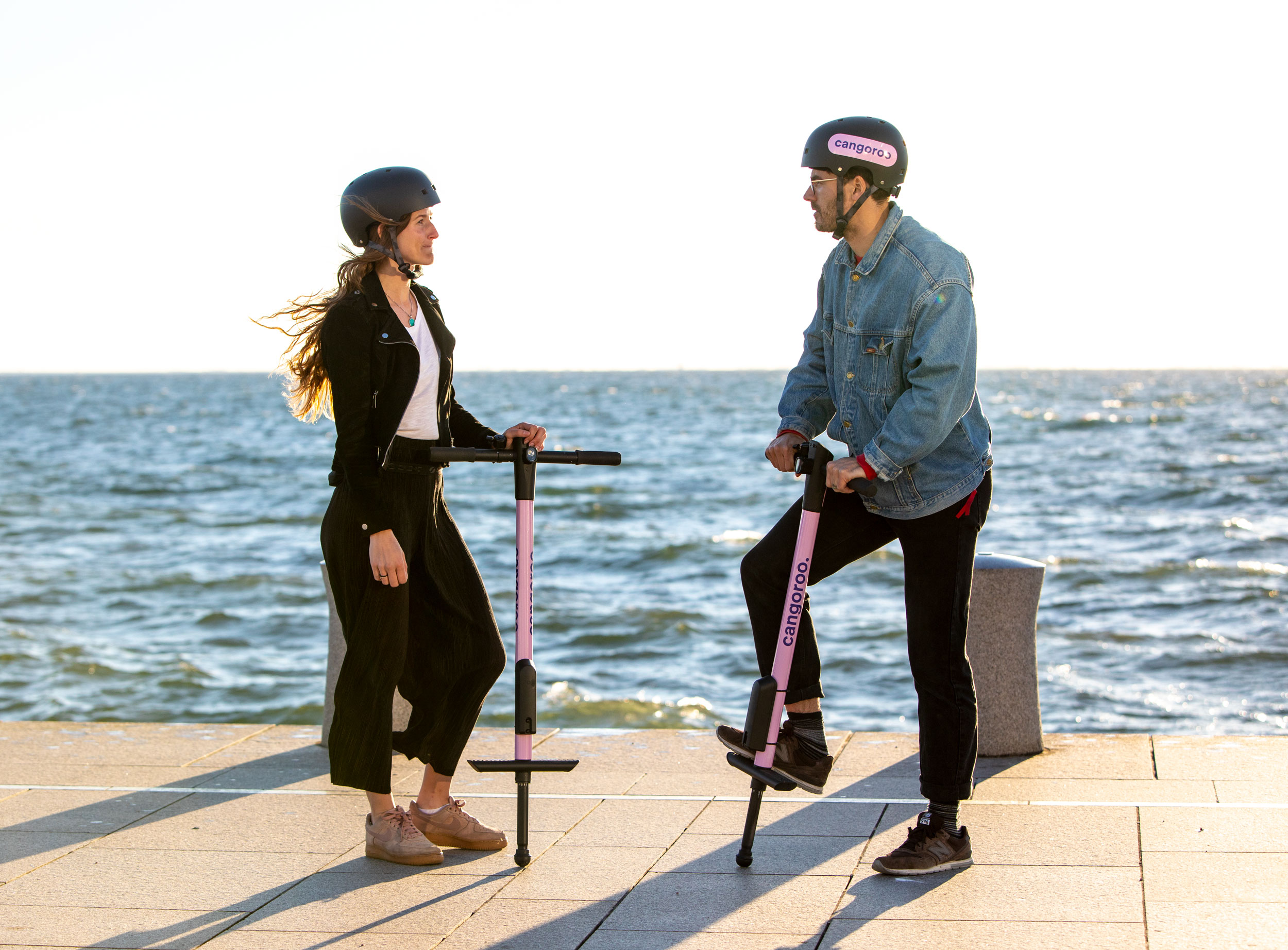 Swedish start-up Cangoroo is aiming to disrupt the micro-mobility market by launching dockless pogo sticks in cities across Europe and North America in the coming months.  
The start-up, which is part of the ODD group (a branding and communications agency famous for producing viral marketing campaigns), will launch a fleet of around 100 dockless pogo sticks in Stockholm and Malmö this July, and if successful, expand its operations to London and San Francisco later in the year.  
The announcement spawned skepticism online and from city officials, with many questioning how pogo sticks could be an effective mode of transport, and whether the launch was simply a headline-grabbing marketing ploy.  
In response to the criticism Cangoroo issued a press release stating that the plan is "100% real".
Adam Mikkelsen, CEO of Cangoroo told Cities Today: "The pogo sticks are not the only product that we're planning to launch, but it seems to work quite well as an attention product in order to build brand engagement." 
While not disclosing the exact nature of other products the company plans to launch, Mikkelsen added that they will be similar to e-scooters "but a more sustainable model, without all the batteries used [in e-scooters]".
"The branding we are using for the pogo sticks is a bit of a joke, it's more of a statement against the e-scooter companies, but the company and the pogo sticks are real," he said. "I don't necessarily think that they will compete with them [e-scooters] strictly in a mobility sense, but there certainly is a place for them, especially among millennials jumping the last mile on a pogo stick, or even jumping around the park."
With plans to initially launch 100 pogo sticks in five to eight locations around Malmö and Stockholm. the company then plans to extend the service internationally.
Emmanuel Grégoire, Deputy-Mayor of Paris has already rejected the idea of a Paris launch, after he tweeted the pogo sticks would "go straight to the trash" if launched in the French capital. 
"I think this response was a bit immature, there is a place for pogo sticks, and we don't plan to just drop 10,000 in the city centre," said Mikkelsen. 
Despite the skepticism surrounding its launch, Cangoroo's parent company, ODD group co-founded Wheelys Cafe, a bicycle-based coffee cart business that raised USD$2.5-million from Silicon Valley investors and, via Indiegogo, sold USD$1-million worth of mobile cafes brewing solar-powered coffee in 80 countries around the world.