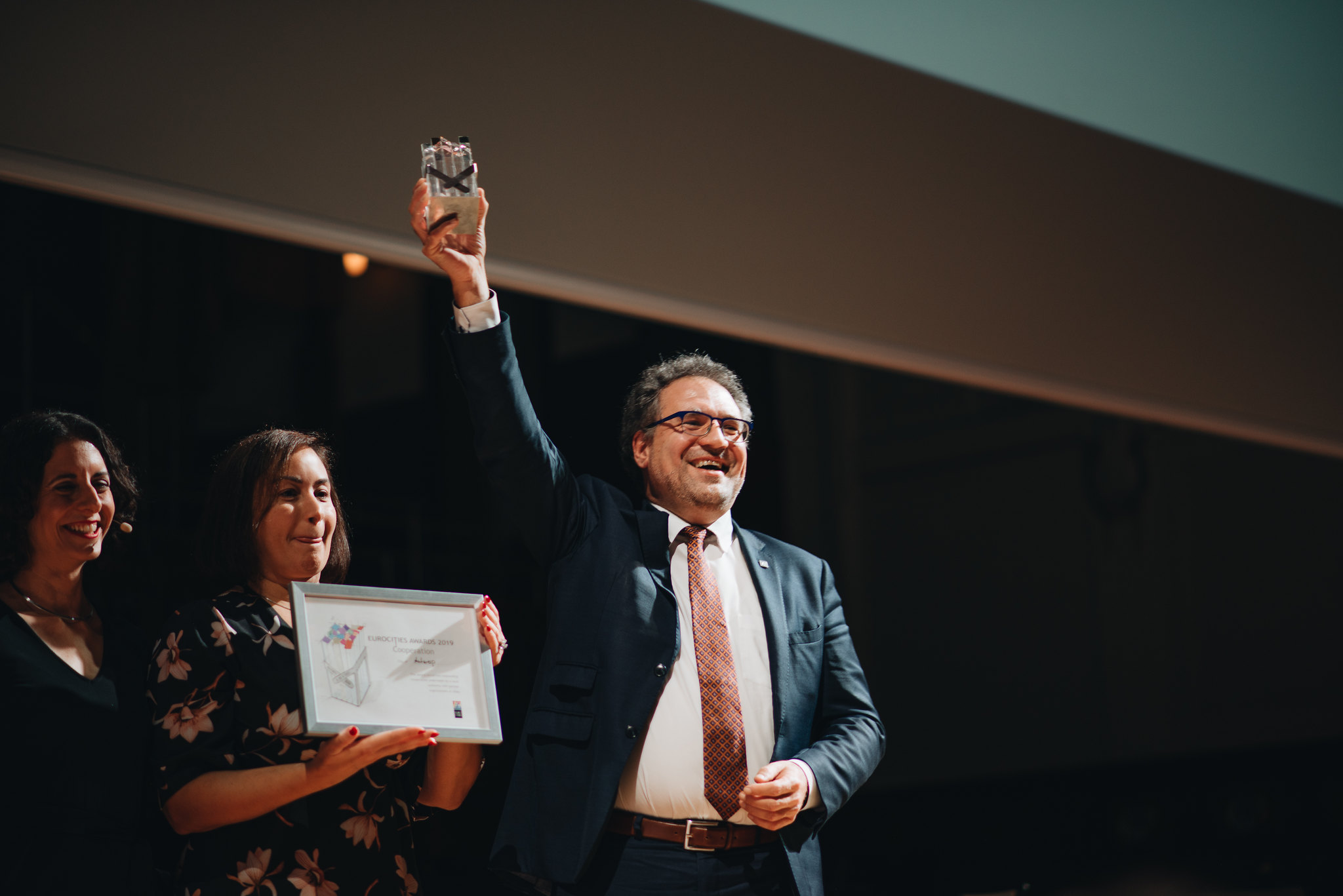 Antwerp's enormous project to complete its ring road and create new green spaces through an innovative and participatory governance model has won the EUROCITIES prize for co-operation.
The Big Link project had faced deadlock for 20 years over how it should be completed. In 2014 a group of citizens, architects, engineers and teachers put forth a proposal to cover the ring road to improve mobility, promote air quality and add more green spaces. After gaining popular backing from residents a fourth neutral party was appointed to co-ordinate NGOs, government and citizens.
"It is an award which we are accepting on behalf of all 520,000 inhabitants," said Koen Kennis, Deputy Mayor of Antwerp, on accepting the award during EUROCITIES annual conference, hosted by Prague. "But most of all, for those Antwerpians actively involved in an unprecedented process of participation to take this this into a new and bright future."
Through 50 workshops involving 3,500 experts and policymakers and 3,000 citizens, 18 of the 31 feasible projects have been selected to be implemented. These include a bicycle bridge and urban greenhouses to remove tunnel pollution.
Zaragoza's old flour mill which has been converted into the first cultural centre in Spain co-managed by the city and citizens won the participation award.
"Usually public venues are managed by public officers or an arrangement with private companies and associations," Diego Garulo, Officer for Planning, New Projects and Community Culture for Zaragoza Cultural, told Cities Today. "But this is the first experience where we are managing on an equal basis with the community of the neighbourhood and the cultural community within the city."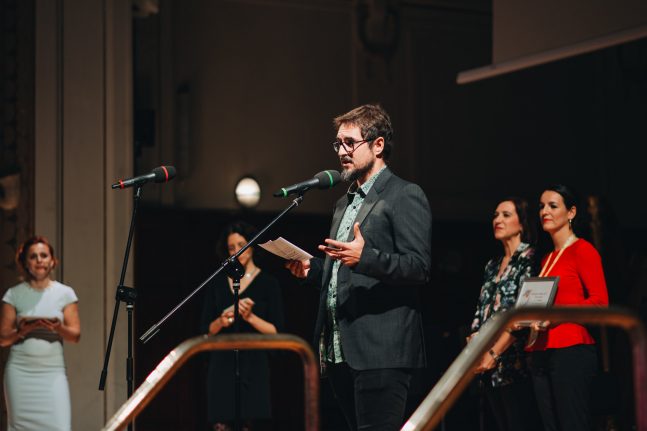 The Harinera building has been refurbished with the final floor due to be complete in 2020 to offer further performance and exhibition space.
In the category of innovation, Munich won for its method of mediation to de-escalate conflict in public spaces.
By training people from a cross section of society, the city, with only a budget of €20,000 for volunteer staff, has won praise for its transformative role by reducing friction and irritations of big city life.
The complaints received by the office–AKIM– relate to irritations between residents, conflicts in public spaces, partying, socially disadvantaged people in parks and streets, and refugee shelters.
"We are like a seismograph for what is happening out there in the parks and streets of the city," said Brigitte Gans, Co-ordinator, AKIM. "Sharing our knowledge with other departments is very useful for their thinking and planning processes."
Although measuring the success of the project is difficult, Clemens Baumgärtner, Head of the Department of Labor and Economic Development, Munich, told Cities Today that "the police often tell us of a strong reassurance in places where they had previously been frequently called and where AKIM is now active", and that the citizens using the service have reported an improvement in their situation and conflicts.
The awards, selected by a panel of expert judges, are given annually during EUROCITIES'–the network representing 140 cities–annual conference.