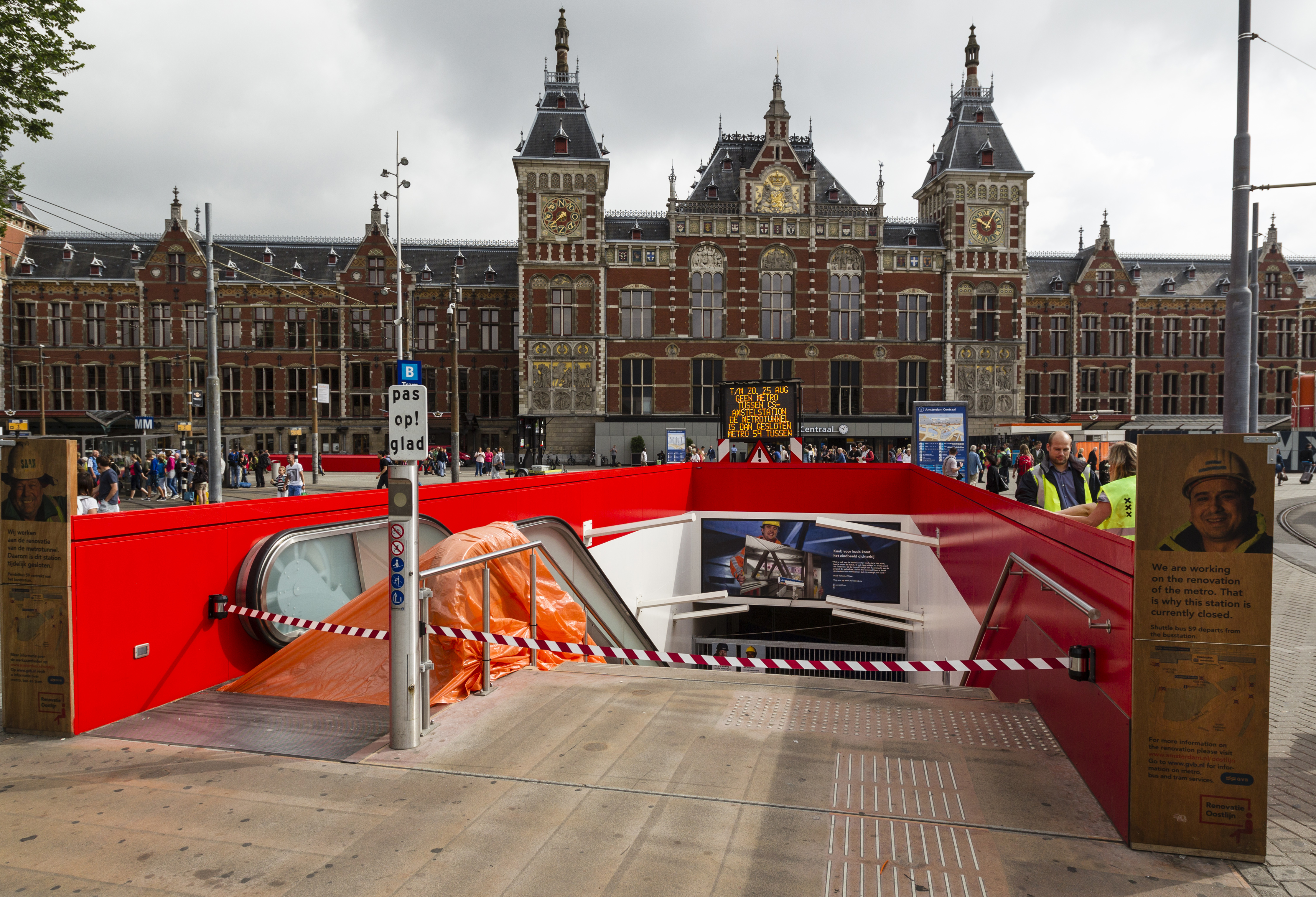 One of the most technically complex metro lines will officially begin to run tomorrow in Amsterdam, 28 years after construction began.
Regarded as one of the most challenging infrastructure projects in Dutch history, the North/South Metro Line has been plagued by budget overruns, delays, difficulties in the political decision-making process and problems during construction.
A precondition in the design phase was the requirement to retain the historical character of the city centre. At the start of the project in 1994, this meant that the underground metro line could only be built if conventional construction methods were applied in a creative manner.
"We demonstrated that boring in Amsterdam's soft subsoil is possible without causing any nearby buildings to subside," said Frank Kaalberg, leader of the Underground Infrastructure PMC and senior consultant at Witteveen+Bos. "This complex job was tackled by designing an innovative tunnel boring machine that did not yet exist anywhere in the world."
At a depth of 20 to 30 metres, the tunnel tubes were bored from two directions. Kaalberg says it was a challenge to move the four boring machines carefully in order to avoid the thousands of wooden and concrete foundation piles underneath the city centre of Amsterdam. The world's largest monitoring programme was developed especially for Amsterdam, and provided information about subsidence that could be immediately used to optimise the boring processes.
Similarly, the construction of the underground stations at Rokin, Vijzelgracht and De Pijp were built using special techniques. The tracks 21.5 to 25 metres underground and the stations were built using a special method based on diaphragm walls and grouting techniques, in some cases at a distance of just three metres from the historic facades of nearby buildings.
Demolishing buildings for the construction of the North/South Metro Line had been ruled out on principle, making the design and construction of De Pijp station particularly complex. Rokin station was excavated using innovative jet grouting techniques. At a depth of over 30 metres, the soil was reinforced using grout (a fluid form of concrete consisting of a mixture of water, cement and sand) to provide horizontal support for the walls, in order to minimise subsidence in the area.
The 9.1 kilometre-line is mostly underground, and has eight stations and runs directly below the IJ river, Amsterdam Central Station, and the city centre. The line connects North and South Amsterdam and is expected to move 121,000 passengers a day. After the line has opened, it will take just 16 minutes to travel from the north to the south of the city by metro, half of the current travel time.