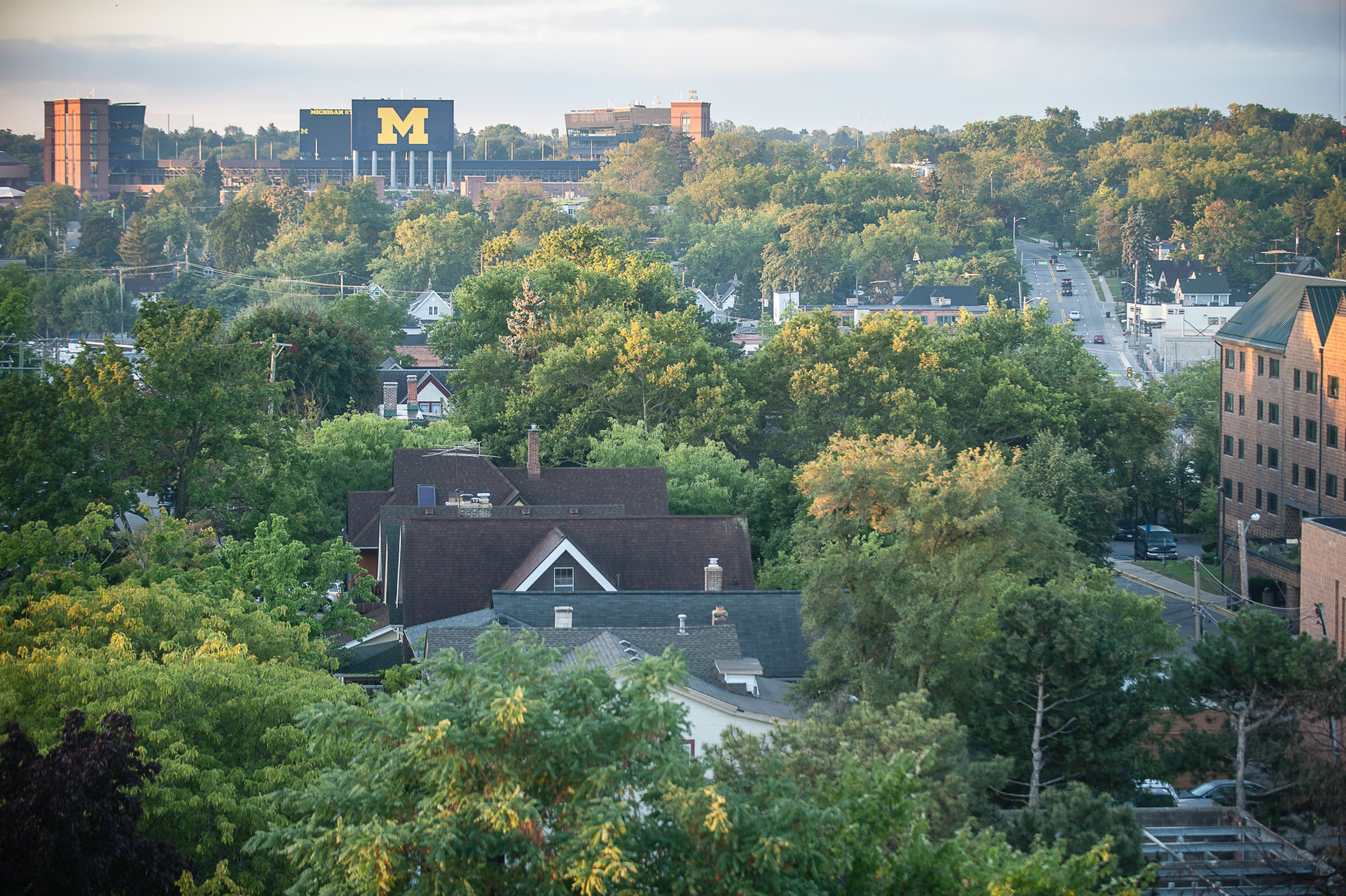 A real-time traffic control system developed by Siemens, SCOOT (Split Cycle Offset Optimisation Technique), has helped reduce Michigan's weekday travel times along Ann Arbor's Ellsworth Corridor by 12 percent and weekend travel time by 21 percent.
"Traditionally, intersection signal timing is pre-programmed, which does not allow for cities like Ann Arbor to accommodate increases in congestion, like when there is an influx of visitors for an event," Marcus Welz, CEO of Siemens Intelligent Traffic Systems in the US, told Cities Today. "For example, in Ann Arbor on a football game day alone, there are approximately 120,000 people headed to the stadium. Having real-time insight into how traffic is flowing can allow the system to adapt in that moment, rather than relying on historical data."
Last December, Ann Arbor was also the first to be named a Siemens Center of Excellence for Intelligent Traffic Technology, a partnership that brings the latest technologies to help the city improve commuting and the overall travel experience. Based on these results, the city has decided to operate all downtown intersections with SCOOT technology in the upcoming year.
The Siemens SCOOT technology detects vehicle volumes via sensors and communicates with the city's control centre and signals to change traffic patterns in real-time. The system tallies vehicles approaching the lights and makes signal adjustments before a queue forms.
"Ann Arbor is one of the first major cities to install an adaptive control system in their transport infrastructure and was also chosen to test the nation's first fleet of connected vehicles," added Welz. "The city's ability and willingness to leverage technology to improve traffic and quality of life for their residents and guests, the existing culture of research through the university and local business, and their experience with partnerships at all levels make Ann Arbor an ideal partner and choice for a Siemens Intelligent Traffic Center of Excellence."
Before implementing the SCOOT system in 2005, a driver had a 15 percent chance of navigating the corridor in less than three minutes. With SCOOT, the likelihood increased to more than 70 percent.